20 minutes never felt so productive!
Do you ever feel like there's just not enough time in the day? And at the same time, feel like maybe you just don't make the most of the time you do have; like those awkward gaps between classes? IGNITE has 20 ideas of things you can do in that awkward 20 minutes between classes so that you can use your time more wisely!
1. Listen to a podcast
Podcasts are a great way to relax and learn about new things. There are so many podcasts out there nowadays in all different types of categories from politics, comedy, science, business and the list keeps going. So find one that interests you and get listening!
2. Eat a snack
You need to keep yourself fueled to continue having full energy for the day. Make a snack at home or purchase some of the great snacks provided at the stores on campus.
3. Watch Netflix/YouTube
Need to catch up on your favourite Netflix series? Use this short time to watch the latest episode!
4. Take Notes
Get a head start prior to class and take notes on the slideshow that your professor has posted; that way during class you can pay attention to the lecture rather than focusing on writing your notes.
5. Go for a walk
Getting outside to catch some fresh air is a great way to refresh your brain in between classes. If you're at the North Campus make sure to check out the beautiful Humber Arboretum.
6. Have coffee with a friend
Having a little caffeine will help provide energy for the day and it's great to enjoy it with the company of a friend.
7. Practice a new language
Have you ever wanted to learn a new language? Now's your time! Use the 20 minutes you have to practice your language of choice on apps like Duolingo or Babbel.
8. Tidy up your emails
It seems that we subscribe to so many online shopping websites and apps nowadays that we are receiving spam emails every minute. Take the time to read and clean up your email by unsubscribing and deleting unnecessary emails.
9. Stretch/do yoga
Stretching can improve brain function by increasing blood flow to your brain and muscles. It's a great way to relieve stress and can be achieved in a short amount of time.
10. Create a new playlist
It's so satisfying creating new playlists and finding new music. Pick a vibe or theme and select songs that fit the category. Better yet check out these local Toronto artists you have to listen to!
11. Get inspired through Pinterest
Looking for fashion inspiration, new crafts to do, art to create? Scroll through Pinterest to feel inspired.
12. Online shop
With the internet, you don't even need to leave the house to find great deals. Add new clothing pieces to your cart and let the anticipation of waiting for the package excite you.
13. Update your LinkedIn profile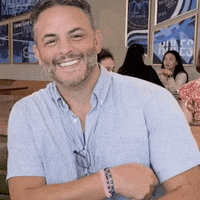 20 minutes is plenty of time to update your LinkedIn profile for employers. Luckily, IGNITE has some tips on how you can improve yours.
14. Go to office hours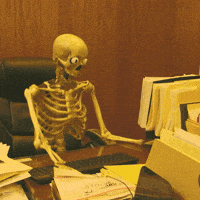 Many classes have office hours after or before class where you can talk to your professor about the course content. This is an excellent way to make sure you understand the content of your course.
15. Take a nap
Sometimes it can be hard to take a nap when you're at school but there are many comfortable couches in the library that can get the job done. If you're still at home with remote courses it's even easier to take a nap. So use your 20 minutes to catch some zzz's.
16. Write in a journal
Refresh your mind and express your thoughts and feelings by creating a short journal entry.
17. Schedule your calendar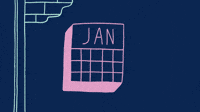 Creating a schedule can help make sure you stay on track and never miss an assignment deadline or test date!
18. Make plans for the weekend
Twenty minutes is plenty of time for you to come up with some great ideas to fill up your weekend. Plan a dinner with friends, an outdoor hike, or go skating by the CN Tower.
19. Study in the library
Take this time to focus on your studies and get important work done in a study space like the library.
20. Vote for your IGNITE Board of Directors
What time is it?! It's election season, which means it's time to vote for your IGNITE Board of Directors. The voting period starts Monday, March 14 and ends Wednesday, March 16 at 4 p.m. You can vote and read more about the candidates by going to https://www.ignitestudentlife.com/elections.
---
You can also just scroll on TikTok using up those 20 minutes (or more). Check out these TikTok's that will strengthen your skills.
Follow IGNITE on Facebook, Instagram and Twitter for all things student life.