As a student, there are many benefits to adding fitness to your life. The CDC says "physical activity can improve your cognitive health" and help you think and problem-solve. This is key for success as a student.
Luckily, there are many opportunities on campus to add fitness to your routine. Here are IGNITE's top five workout tips for fitness and healthy living.
Join a sports team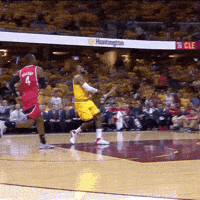 There are many opportunities to get involved in organized sports through Humber Fitness and Recreation. You can play everything from basketball, soccer, volleyball, dodgeball and more! Students can check the website to learn more about tryouts and how to get involved.
There are also options based on your skill level! Just in it for the fun? Check out intramural sports where you can drop in regardless of skill level or experience. Want to be in a competitive environment? Then extramural sports are the way to go! With extramural sports you'll have the opportunity to tryout and if you make the team you'll have a set schedule with the opportunity to play against teams from different schools.
Go outside for a walk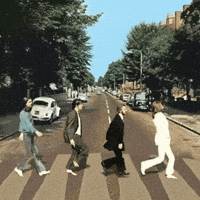 Working out doesn't have to be exhausting. Instead, go for a long walk to breathe fresh air and enjoy the beautiful scenery.
For example, the North Campus has the Humber Arboretum filled with wildlife and radiant plants. We even have a curated list of places you can walk to near the North or Lakeshore campus!
Try a free fitness class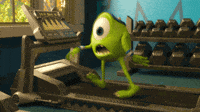 The North and Lakeshore campuses have in-person fitness classes available for students. So check out the North or Lakeshore campus schedule and plan your exercise. Fitness classes have a range of everything from yoga to kickboxing. Better yet, take a class with some of your friends! Each class is on a first-come basis, so make sure you're on time.
And don't worry, if you won't be on campus, you can still get involved through virtual fitness classes!
Make use of your gym membership
As a UofGH or Humber student, you have full access to the on-campus gym. You have everything from cardio machines to free weights to suit your fitness goals and needs.
In addition, if you need help creating a workout plan, you can hire a personal trainer at a discounted student rate.
Fuel yourself
You can't partake in exercise without fueling your body with the nutrients it needs. So make sure to drink lots of water and fill your body with protein to get you through long days. If you need a free, quick, healthy eat on campus, check out IGNITE's Soup Bar!
We hope you can feel healthier by adding these tips to your life.
Physical health is essential, but so is mental health. Check out the student wellness & accessibility centre (SWAC) if you need health and counselling services.
---
Want to stay more active? Learn why you should join a club on campus.
Follow IGNITE on Facebook, Instagram, and Twitter for all things student life.