Have you been wanting to try a new hobby for a while, but don't know where to start? Taking a drop-in class is the perfect opportunity to test out a few different hobbies without the fear of committing to something that might not be for you. Plus, as a first-time customer you can often score some pretty great deals!
So, it's time to step out of your comfort zone and discover your new hobby by trying these six GTA drop-in classes.
1. Learn to bust a new move with a dance class
Interested in dance but never had the opportunity to take lessons as a kid? Not to worry, The Underground Dance Centre, voted #1 Best Dance Classes in Toronto by blogTO, offers beginner drop-in classes for all ages in a variety of different dance genres.
What are you waiting for? Get your groove on.
2. Break a sweat with a spin class
If you're looking for an activity where you can become motivated by the people around you and get in a great workout, we would definitely recommend taking a spin class.
Whether it be SpinCo, 6IX Cycle Spin Studio, or CycleCore there are so many spin classes you can take across Toronto and the GTA! And better yet, some places offer free classes for your first spin!
3. Bring out your inner artist with an art class
From painting, to sculpting, to sketching, there is such a variety of art classes you can take to create one-of-a-kind pieces.
Fresh Paint Studio + Cafe on Danforth is just one company that has some great adult drop-in events. Make sure to check out their event calendar to get started on the next "Mona Lisa."
4. Let out some anger with a boxing class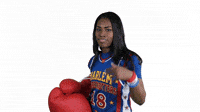 We get it, sometimes you need to alleviate stress and boxing could be your new hobby to let it all out! Luckily, Classbox has a list of the top 7 boxing classes for beginners in Toronto. So get some gloves and begin your boxing journey!
5. Learn your way around the kitchen with a cooking class
Cooking can be challenging, but hopefully, with Toronto's rec centre classes you can become a pro! These classes will teach you the basics of measuring ingredients and even learn some recipes from a variety of different cultures.
6. Break a sweat playing basketball
Have you ever wanted to become the next Lebron James or Sue Bird? Luckily, recreation centres across Toronto and the GTA host drop-in basketball every week.
Take a look at the schedule for the closest rec centre to you and lace up your shoes. It might not be a class, but we're sure there will be tons of people there that will be able to help you make some solid 3-pointers.
That's it for our list! So, now it's your turn to shine and pick the drop-in class that's right for you! It's great to have hobbies because it gives you something to look forward to other than work or school.
Plus, hobbies can be that small escape from reality that we all need sometimes.
---

Gaming is another great hobby! Check out these video games you can play during study breaks.
Follow IGNITE on Facebook, Instagram and Twitter for all things student life.