After almost two years of watching online concerts and hearing music from only your headphones, we know you can't wait to attend some in-person concerts.
That's right. Concerts are back. So if you're staying in the GTA over the summer, check out this list of artists coming to Toronto. We're sure you're going to have a blast!
Journey (May 13)
Although guitarist Neal Schon is their only constant member, you're going to love listening to these classic hits live. "Don't Stop Belivin'" is pretty much the epitome of getting through school so we are sure you'll love this show. The Journey: Freedom Tour is happening at the Scotiabank Arena in Toronto featuring Ann Wilson of Heart.
Phoebe Bridgers (June 7, 2022)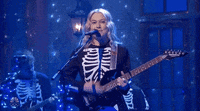 Don't get "Motion Sickness" singer, Phoebe Bridgers is in town and you're not going to want to miss her!
Luckily, this concert is located at the RBC Echo Beach on a real sand beach; perfect for those summer vibes.
Justin Bieber (June 7/8)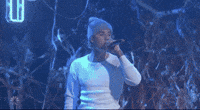 Unfortunately, tickets are going to cost you an "arm and a leg" but get tested for Bieber Fever because JB is in town! For two nights only reminisce at the Scotiabank Arena in the days of "Baby" and "One Less Lonely Girl."
Wallows (June 25/26)
Chill out to some of the best chill indie-pop that will make you feel like you're in a "coming of age" movie! From featured singles like "Are You Bored Yet?" with Clairo and the recent release of their album "Tell Me That It's Over" you're going to be more than "OK" at this concert.
Rex Orange County (June 26)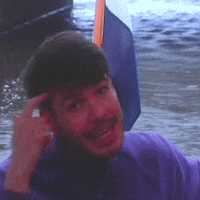 With the recent release of his new album "Who Care's?" Rex's chill vibe with have you swaying to the beat.
We are sure his setlist will include some of his classics like "Bestfriend" and "Television/ So Far So Good." Let's hope the weather is good as it's outside at the Budweiser Stage in Toronto.
The Weeknd (July 8)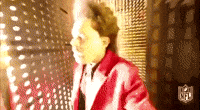 "Save your tears for another day" because Toronto native The Weeknd is here for the "weekend" of July 8th! If you watched the NFL halftime show in 2020, you know you don't want to miss this show happening at the Rogers Centre.
Clairo with special guest Jonah Yaro (Jul 26/27)
Looking for something more intimate? Clairo and special guests are performing at History, which only has a capacity of 2,500. Considering Clairo's main genre is "Bedroom Pop" the more intimate setting is perfect. It'll almost be like you're listening to her music in your bedroom!
Lady Gaga (August 6)
Whether you're a fan of Lady Gaga or not, her live show will be a true performance. With her mid-2000s hits mixed with her new album Chromatica, her "A Star is Born" singles, and everything in between, it's going to be a blast. You can catch her on the big stage at the Rogers Arena!
Whether you choose a concert from this list or pick your own, we are sure you're going to have an amazing time! Make sure to live in the moment and take in all of the feels of listening to live music again. Of course, you can pull out your phone to capture some memories, but try to also unplug and enjoy the moment.
---

Looking for Toronto-based artists to add to your playlists? Check these out!
Follow IGNITE on Facebook, Instagram and Twitter for all things student life.