There has been a growing trend of women empowerment clubs in colleges and universities worldwide in recent years. These clubs are dedicated to uplifting and inspiring young women by providing a safe space for them to learn, collaborate, and grow. "I AM Woman" is one such club at Humber College. The aim of the club is to create a self-empowered community and a platform for female students to come together and share their stories. Here we look in-depth into the I AM Woman club, its mission, and how it strives to empower young women of all backgrounds.
Women leadership
Anita Veronica, the founder of the I AM WOMAN club, has been at the helm of this movement since its inception. She believes her club is essential for fostering a culture where women leaders can support and encourage each other. According to Anita, "We encourage more women by helping them raise their self-love and self-esteem; in the club, we provide a variety of steps women can take to explore different parts of themselves whether it's through creative arts, shadow work, spiritual growth or personal development and lastly physical activities."
The mission of "I AM WOMAN" is to help build leadership skills and confidence in women in a safe and nurturing space. In addition, the club focuses on teaching its members to build the courage to pursue their dreams. They believe everyone should be able to live out their potential and impact society.
Women supportive community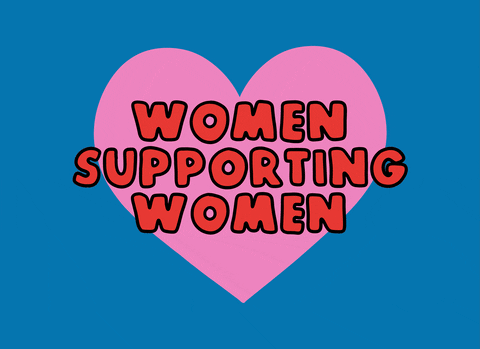 The club serves as a safe haven for its members to express themselves freely without fear of judgment or criticism. In addition, Anita provides a platform for women to connect and support one another through their shared experiences and struggles. Events like group discussions, workshops, and guest speakers help to further the club's mission by providing members with an outlet to learn and grow from each other. This helps create a solid and supportive community of women who can unite to encourage and uplift each other.
She also provides one-on-one guidance and outsourcing for women to deliver speeches. The club encourages women to take control of their lives by standing up for themselves. In addition, the club fosters an environment to help its members make informed decisions that will lead them closer to success and to empower themselves on a journey toward greatness.
Creating a lasting impact
"We honour and respect one another knowing gender-wise we may be different, but in the end, we all bleed the same red-coloured blood," Anita says. I AM WOMAN is committed to making positive social and cultural changes for women.
Furthermore, they strive to raise awareness about gender inequality issues and inspire young women to be proud of themselves. They believe that through collaboration, creativity, and self-discovery, they can create a better world for women everywhere. "It just takes one empowered woman standing in her own power, knowing her humbled grace and divine essence that ultimately inspires the next women beside her, and both combined helping one another, pulling the other up with their strengths, the cycle continues until it reaches a global impact," Anita says.
The I AM WOMAN club is more than just a group of inspiring women—it's an empowering movement. Also, challenging the status quo helps them get closer to the gender gap in education, career opportunities, and other areas.
At the club's heart is the idea that everyone should be able to make an impact in their respective communities and beyond.
---
Interested in women's empowerment initiatives? Here are some women-led movements.
Follow IGNITE on Instagram, Facebook and Twitter for all things student life.