The semester is well underway and maybe you're feeling drained and stressed – and that's okay!
There's so much going on, whether it's preparing for exams or striking a balance between your studies and social life. But what if I told you, there's a solution to all your problems?
It's quite simple actually. It requires one simple step – joining a club. It's the perfect opportunity to forge friendships, learn new skills and create memories! And most importantly, taking a break from studying or catching up on assignments.
Now you might be wondering, what clubs can I join? There are many clubs like:
And if you're having challenges choosing a club, don't worry! To help you decide, we created a quiz to determine which club matches your personality. That way, it's easier to narrow down your choices.
Click here to take the quiz and find out!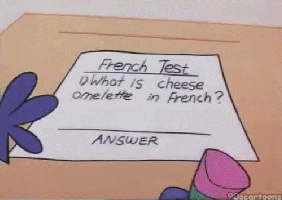 By now, you're aware of which club, you should join! To officially become a member, please email the club representatives, found on our website.
IGNITE Clubs Fair
Join us on Wednesday, Oct. 18 for our Clubs Fair at Lakeshore and North campuses. From 11 a.m. to 1 p.m., you'll learn more about the different clubs on campus. Plus, you'll get the chance to meet with club representatives and hear more about their plans for this academic year!
And even if you don't see a club that interests you, we'll be sharing more information about how to start your own. Luckily for you, there will be tons of giveaways you don't wanna miss!
Where is it?
Lakeshore Campus – L cafeteria (2nd floor)
North Campus – Student Center
Remember, joining a club has many perks. We encourage you to join one based on what you like. That way, you'll meet people with similar interests.
See you there!
---
Here's why you should consider starting a club.
Follow IGNITE on Instagram, Facebook and TikTok for all things student life.