It's that time again when the sun is out and you can finally go for hikes, walks and even camp without trekking through 10-foot deep banks of snow. And luckily for you, Ontario is filled with beautiful provincial parks that you can explore to your heart's content during these warm months!
So, here's your guide to these fantastic provincial parks.
Algonquin Provincial Park
 

 

View this post on Instagram

 
Three hours north of Toronto sits Algonquin Park filled with lakes, wildlife, and opportunities to explore the great outdoors! One of the main attractions at the park is canoeing! There are more than 1,600 kilometres mapped out for paddlers to float across the river.
Bon Echo Provincial Park
Feel at ease with views of the Mazinaw Lake scattered across the campgrounds of Bon Echo Provincial Park, located in southeast Ontario. Check out this provincial park where you can bike, boat, canoe, fish, hike and do pretty much anything and everything outdoorsy!
Missinaibi Provincial Park
Walk across 500 km of breathtaking scenery from large lakes to waterfalls at the Missinaibi Provincial Park. Or, hop on a canoe and pass by over 100 Indigenous pictographs at the Fairy Point site on Missinaibi Lake.
Arrowhead Provincial Park
Enjoy quiet motor-boat free lakes while experiencing 15 km of hiking trails (including a trail leading to a waterfall!).
During the summer you can rent paddleboards, canoes, and mountain bikes. And if you love this park in the summer, brave the cold and come for a winter visit where you can rent skis, sit-skis, snowshoes, sledge and ice skates for a whole new experience.
Bonnechere Provincial Park
Take a trip to Bonnechere to explore the rich Ottawa Valley history.
Too far for just a day trip? Try renting one of their rustic cabins and enjoy the park for a few days and nights. On your visit, make sure to walk across the beautiful sanded beaches on the shores of Round Lake where you're guaranteed to feel at peace.
Long Point Provincial Park
 

 

 

View this post on Instagram

 

 

 
Can't decide between going to the beach or checking out a provincial park? No problem. Long Point Provincial Park is the perfect solution.
Located on the northwest shore of Lake Erie, this provincial park features over 1.5 km of sandy beaches for you to walk along. Or, you can check them out to go swimming, fishing, biking and more!
Beaumont Park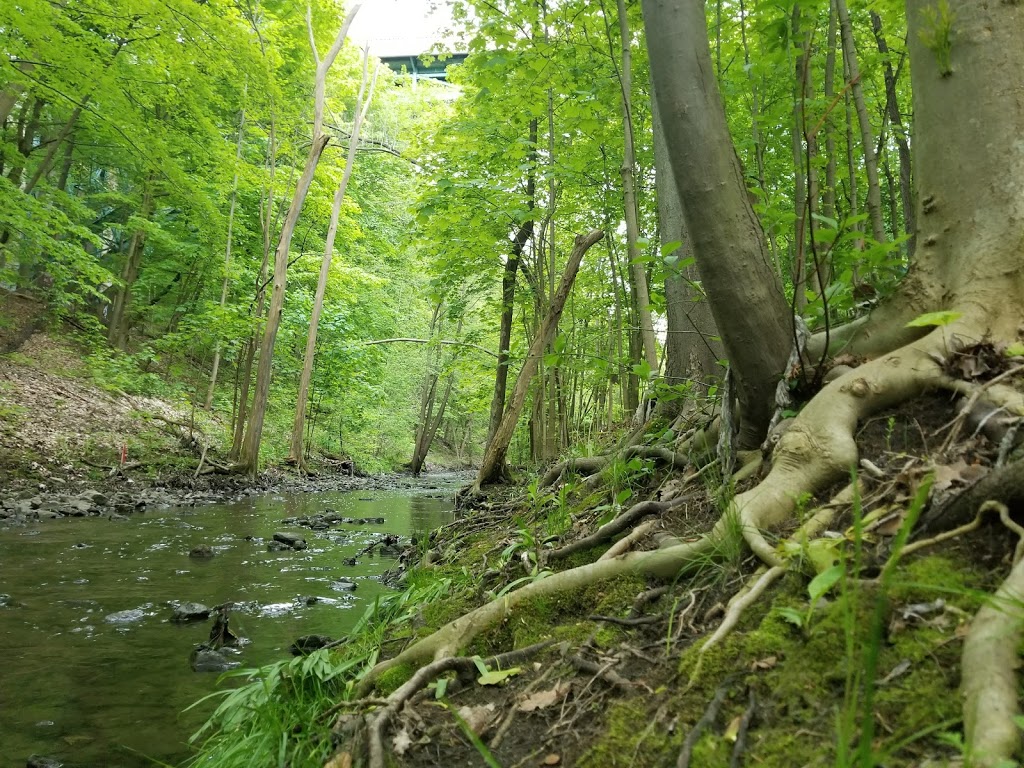 Not necessarily a provincial park, but if you live in Toronto, Beaumont Park is a perfect way for you to enjoy a park without travelling too far. That's right, you can feel at ease with nature right inside the middle of the city.
We hope this list will help you to explore some of the beautiful provincial parks Ontario has to offer!
---

Looking for more parks? Take a trip on the ultimate GTA photo scavenger hunt!
Follow IGNITE on Facebook, Instagram and Twitter for all things student life.