Increase your chances of turning your internship into your full-time job.
Internships are like gold when it comes to student experience. They offer a bridge between what you learn in the classroom and how to make use of it in the professional world. It's a unique opportunity to learn and develop essential skills, gain work experience in your field and build a network.
Plus, it can be your chance to land a job opportunity to kickstart your career!
Internships are key, but you have to learn how to make the most of them. The last thing you want is for your experience to go to waste.
To help you achieve success, we've put together a list of things you should and shouldn't do during your internship:
Don'ts
While a lot of guides will teach you about the do's, we wanted to also highlight the don'ts as one mistake can have a long-term impact on your career.
Attempt to hide a mistake
Please, don't ever try to hide a mistake from your supervisors because chances are that they already know. Hiding your mistake or lying about it later is the worst thing you can do – no one is perfect, people make mistakes, especially when you're just starting out as an intern.
If a mistake is made, take responsibility and don't be afraid to admit it. Try to offer solutions and ask for help, being humble and open about your mistakes is a skill that employers value in interns.
Stay inactive
Even if you're a pro at meeting deadlines, avoid idling in the office without a task at hand.
Interact with your colleagues and supervisors to check if there's anything you can assist with. Don't hesitate to ask your manager for more tasks if you've completed your current workload.
You wouldn't want to be caught scrolling on TikTok when the CEO walks into the office.
Include work in your portfolio without permission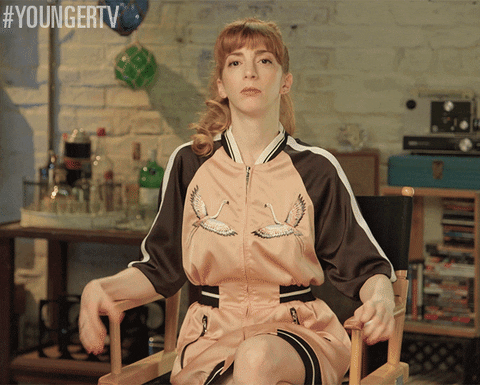 We get it, you might want to show off your hard work in your portfolio, particularly the projects you really poured your heart into.
However, here's the thing – the work you've done most likely belongs to the organization you're interning with.
To avoid any complications or jeopardizing your internship, be sure to have a conversation with your manager. Request permission to include these projects in your portfolio before proceeding. It's an important step to ensure everything goes smoothly.
Don't lose your temper
There's no room for anger or confrontations in the office. If you're in an uncomfortable situation, it's wise to take a step back and think calmly, allow yourself to re-evaluate the issue and determine your next steps.If you are put in to an uncomfortable situation, make sure to let your manager or HR representative know.
Effective communication often addresses most of the problems, and no major actions are necessary.
Do's
Set clear goals
In your internship, you'll probably have rules and strategies you need to follow, but it's also important for you to set your expectations from it.
Whether you aim is to develop a new skill or addressing areas where you face challenges, having a clear understanding of what you hope to achieve is crucial.
Actively seek and be open to feedback
The best way to excel in your internship is to know your areas for improvement. Embrace feedback and often seek it out.
Showing proactive behaviour to your coworkers and supervisors toward receiving feedback, demonstrates your dedication to your role and your commitment to self-improvement.
Learn how to accept constructive feedback and use it to enhance your own skills.
Organize yourself
Internships can scare students at first, sometimes your workload can be something you've never experienced before. Don't worry, it's normal to struggle in the beginning.
A helpful advice for interns is to make a to-do list, if you're assigned a task, keep on top of it and don't miss your deadlines.
Also, make sure to keep your supervisor updated on your progress and concerns.
Internships are valuable opportunities for personal and professional growth. By following these dos and don'ts, you can make the most of your internship experience and set yourself up for success in your career. Don't forget, it's all about making a positive impression, learning, and building your network.
We want to set you for success and help you receive the training you need for future internships. That's why we have once again launched IGNITE Skills Bundle!
Skills Bundle offers Humber College and the University of Guelph-Humber students, programs for professional development for free or at a discounted price. Some of the opportunities include Standard First Aid & CPR/AED (Level C) and Smart Serve Ontario.
Applications for the 2023-2024 academic year will open on Oct. 23.
---
Are you wondering how to turn your internship into a job offer? Check our advice in our new article!
Follow us on Facebook, Instagram and TikTok for all things student life.