It's time for warm weather and no school (well, if you're not taking summer classes). With summer right around the corner you may be making your summer plans, whether it's travelling to a new country, or camping at your favourite campsite. As much fun as a summer abroad sounds that's not always realistic on a student budget. Luckily, there are so many activities you can do in the summer that won't cost you a dime!
Here are IGNITE's seven summer activities you can try for next to nothing!
Suntan at the beach
The snow is gone and the sun is out! Looking for a low effort, practically free day?
Head to the beach or lake on a sunny day to get and tan and go for a swim. Check out this list for some of the best beaches in the GTA; you can even take the ferry to the Toronto Islands!
Go for a bike ride
This summer, get some exercise and enjoy the views of one of Toronto's many beautiful biking trails.

You can even find one at the back of Humber's North campus! Check out the Humber Arboretum trails for stunning nature and sights of wildlife.
Fly a kite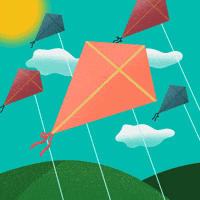 Ah yes, flying a kite. Is there any childhood memory more nostalgic than this one?

We think not.
Check the weather for gusts of wind because that's what you're going to need for this activity. There's a large variety of kites on Amazon from simple beginner kites, to extravagant and professional ones. You can purchase one for under $20 and have a blast trying to figure it out, just like when you were a child.

We swear, it never gets easier.
Go camping
What says summer more than camping?

In our opinion, not much.
Smores by the campfire, swimming in the lake, fishing, fire roasted hotdogs and maybe even some bocce ball; camping is a great way to fit in a bunch of summer activities in one weekend outing.
Sure, you have to rent the campsite, but split amongst a group of four or more, you won't be paying much! You may have to invest in some necessity items up front, like a tent and a sleeping bag, but once you do, you'll be set for countless camping adventures. Plus, we bet you can find a friend or family member with a few items collecting dust in their garage you can probably borrow.
Window shop at Kensington Market
Head downtown to Kensington Market to check out all of the summer vendors!
There's always action happening at Kensington Market, whether it be live music or dancing and you know you can always count on tons of great food.
Go down with a group of friends to check out the scene. And if you're looking for ways to make it extra fun, make up a scavenger hunt. For example, you can make a list of photos everyone has to take (a green plant, a person singing etc.) and the person that finds them all wins.
We suggest the prize for winning is some ice cream, after all, it IS the perfect summer treat!
Visit the Art Gallery of Ontario
The AGO has new exhibits all the time so make sure to plan multiple visits throughout the summer so that you can see them all!

And did you know people under 24 get in for free? That's right. You can enjoy this free activity all summer long!

Stay tuned to their calendar as they host events all the time from courses, artists readings, featured exhibitions and more!
Start reading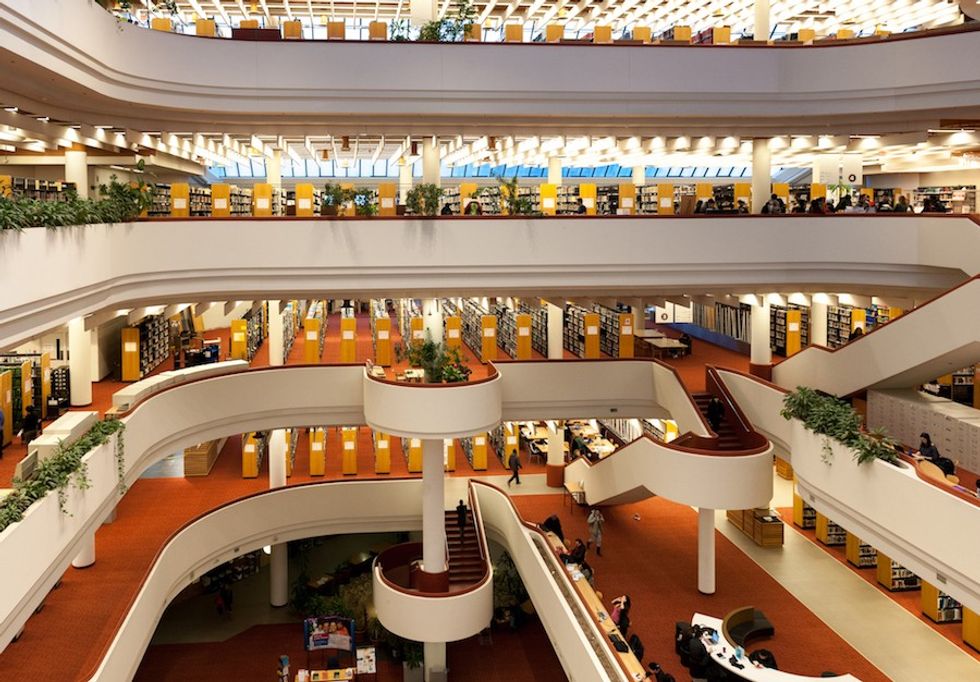 We understand that it's summer break and you're trying to steer away from doing what seems like schoolwork, but reading can be fun. You can get a library card for free, whether you're at home or here for the summer you'll definitely be able to find a library.
If you're looking for a branch with beautiful architecture to relax and read at, visit the Toronto Reference Library downtown. Or just snag a book and find a nice shaded tree outside to read under.
So, what are you waiting for! Get out in the sun and try out some of these activities. You're going to have a great time…and your wallet will thank you.
---
Looking for a book to read? Check out these top picks for summer reads!
Follow IGNITE on Facebook, Instagram and Twitter for all things student life