Part-time jobs have never looked this good.
Let's face it–money is tight right now. From all the money spent ordering takeout, to the lack of work due to COVID-19, it's sometimes hard to make ends meet as a student, especially during a pandemic. Lucky for you, IGNITE is here to help. We are looking for talented Humber/UofGH students like you to join our team for a variety of positions. Whether you want to be a professional Instagrammer or famed blogger, we've got you covered for the BEST part-time jobs on campus and beyond.
Interested? We're looking for: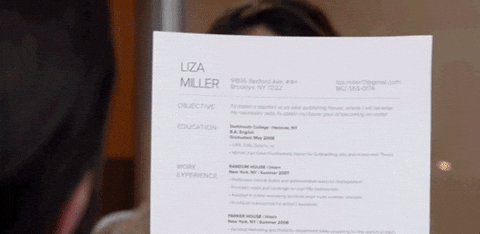 The best part is, you'll get to gain real-world experience in your field, gain Co-curricular Record experience, build your resumé and all while having the perfect school-work balance–we work around YOUR schedule. So, don't wait! Open your laptop and get to polishing up your resumés and cover letters–you won't want to miss out on this opportunity.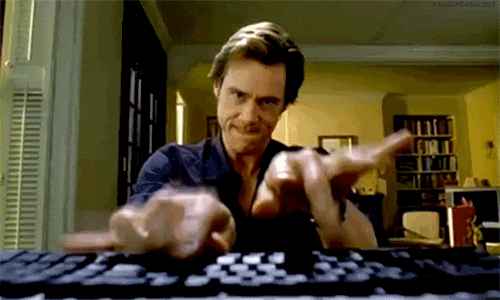 Need more convincing? Check out what our typical days look like as IGNITE's Managing Editor and Online Engagement Editor:
Sulvey Polanco | Managing Editor | @sulveytbh
I'm Sulvey, IGNITE's Managing Editor! I've been working at IGNITE since January 2019 and can honestly say I've grown and learned so much in my time working here. I started as a Content Writer and worked my way up to Managing Editor for my final year. I applied to work here because, simply put, I loved that IGNITE gives students the opportunity to enhance our skills in fields we're interested in—as a PR student, I know it'll come in handy.
Besides editing our website's content on the daily and hyping up the team, my job consists of drafting up the editorial calendar, conducting interviews, staying up-to-date on emerging trends and (currently) updating our COVID-19 updates page. Right now, I'm in the middle of completing an internship and luckily, I have the opportunity to continue working with a part-time schedule that works around my internship hours. After my daily 9-5 at my internship (and about a gallon of coffee), I work at IGNITE for two hours daily. I love that I'm able to work around my steep schedule and continue doing a job I'm so passionate about.
IGNITE's hours are flexible and designed to work around your diverse schedules– because school comes first, always. Whether you need to switch up your hours for exam week or book time off to study, IGNITE is here to cater to your needs. Oh, and did I mention this job is SO fun too? Besides gaining valuable skills while getting a paycheque, you'll also get to meet and become friends with a group of amazing like-minded coworkers–seriously, what's not to like?
I could go on and on about the convenience of working an on-campus job, but IGNITE is so much more than that. It's a place you'll learn and grow so much, and have fun doing so.
So, what are you waiting for? Apply now, and I look forward to hopefully reading your content too!
Richelle Kingsland | Online Engagement Editor | @richellekingsland
Wondering who's behind the memes on our Instagram? That would be me Richelle, AKA IGNITE's Online Engagement Editor! I've been working as an Online Engagement Editor with IGNITE since January 2018, so it's safe to say I'm well versed in all things IGNITE. I applied for the position in my first year of the digital communications program at Humber, as a way to further my experience with social media management and content creation, since those are the fields I'm thinking of pursuing come graduation this spring (eek!).
Although I do spend lots of time carefully crafting memes, there is more to the Online Engagement Editor position than meets the eye. One major responsibility in this position is responding to student messages across our social platforms and getting them the most accurate information possible. Now that many programs have gone remote due to the pandemic, and campus will be a lot less busy this fall, our social platforms are the main source of information and customer service for students.
Along with answering student's questions, I promote our services and articles across Facebook, Twitter, and Instagram, make updates to our website, and publish content. Over the summer I've been working full-time, but during the school year IGNITE makes sure to work around my class schedule, and hires a second Online Engagement Coordinator to make sure your DMs are never left on read!
You might be wondering what it is about IGNITE that has kept me working here so long. Well, it's because it's truly an amazing place to work! Not only is it convenient to work on-campus, but I've learned a lot of skills about the fields I'm interested in during my time here, and made some really great friends on top of that. While the positions may look a little different being remote this year, I know the experience will still be hard to beat.
So,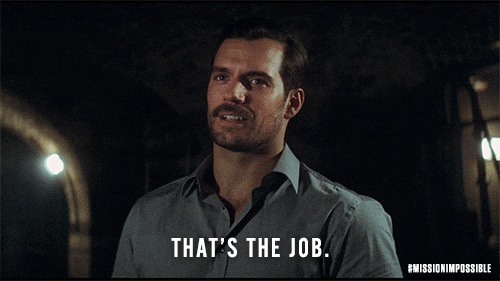 Sounds fun, right? Don't wait, apply today to make your student life (and bank account) a little richer.
---
Need more convincing? Check out more reasons why on-campus jobs are great (even virtually).
Follow IGNITE on Facebook, Instagram, and Twitter for all things student life.