Humber College and the University of Guelph-Humber are located on the traditional and treaty lands of the Mississaugas of the Credit. As students and staff, it is important we learn about the history of National Indigenous People's day and why is it so important to celebrate it.
As June is National Indigenous History Month, it is the perfect time for all of us to learn about the sacrifices, hardships and strength of the First Nations, Metis and Inuit people. It is also an opportunity to recognize and celebrate all Indigenous Peoples and their diverse and rich cultures.
We spoke with Miranda Black, the Indigenous Initiative Strategic Administrator at Humber Indigenous Education & Engagement about the history and importance of National Indigenous Peoples Day.
Here's what she taught us: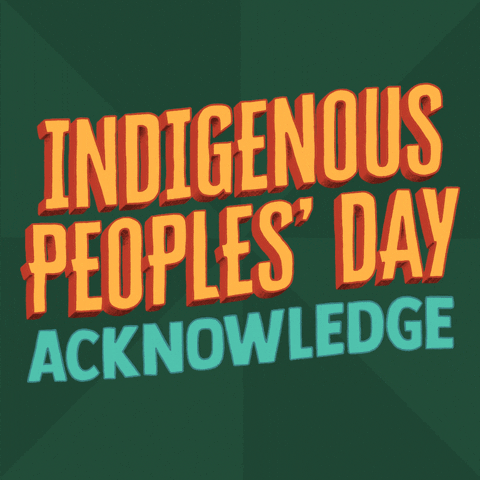 How did you typically commemorate Indigenous Peoples Day with your family/community growing up?
"Although this day has been around for a long time, it's only recently that many Canadians are acknowledging it. It is important to remember that many Indigenous People are reclaiming the culture now. Because of racism, systemic oppression, and the mandates of Canada to assimilate Indigenous Peoples (such as the residential school system, the 60s scoop, and the foster care system), there are people of every age group who may not have experienced these celebrations in their childhood."
"As my family is Kanyen'kéha'ka (Mohawk), we have several cultural commemorative celebrations that don't match the government-suggested holidays, such as Indigenous Peoples Day. Those are days when I remember spending time with family, like going to Pow Wows in the summer and attending celebrations."
In your words, why is it so important for people living on Turtle Island to honour its original inhabitants during this month?
"It is important that every person in this country honour Indigenous People every day, not just this month. Incorporating Indigenous understandings and reading about the true history of Canada is important for a lot of people who attended the public school system; it is important learning that has been kept out of the education system for a long time. It's great to see people interested in knowing about these things – but unless this knowledge is turned into action, there is minor change for the livelihoods of Indigenous Nations. Indigenous people continue to be devalued, kept in poverty and denied access to drinking water. They have extraordinarily high rates of being missing, murdered or youth dying by suicide."
"Changes need to be made in every sector, from Early Childhood Education to Technology, to every sector in between. The work is greater than can be done in one month, and it is going to take a lot of work by Indigenous Peoples, settler Canadians, Newcomers to Canada, and everyone in between to change these systemic barriers."
What is something you wish more people knew about National Indigenous History Month and Indigenous Peoples Day?
"There are a lot of settler Canadians who are willing to learn about Indigenous 'Canada' but there are still folks out there who hear 'Indigenous History Month' and say 'Boring! Why does that matter?'"
"It matters because every morsel of good that non-Indigenous Canadians experience is due to a long history of oppression of Indigenous Peoples. I recommend reading the Cash Back report developed by the Yellowhead Institute at Toronto Metropolitan University. It explains how Canada developed its economy using the money that is owed to Indigenous Nations."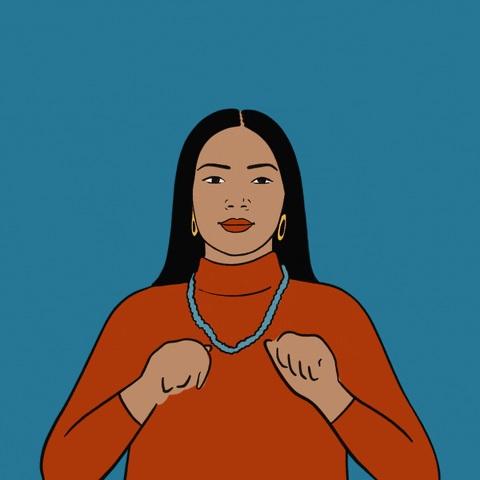 How can students, both Indigenous and non-Indigenous, recognize National Indigenous History Month? What are some ways for them to honour this occasion?
"The Humber Library, with help from staff at Indigenous Education & Engagement, has curated a selection of books, podcasts, and films that students, faculty, and staff can check out over the [course] of Indigenous History Month. I recommend This Place: 150 Years Retold, a collection of comics that teach about the true history of Canada from the perspectives of several Indigenous authors [and] illustrators. These authors have also developed a teaching guide so that folks can incorporate lessons based on these stories into the curriculum."
How will IE&E be acknowledging National Indigenous History Month and Indigenous Peoples Day? Are there any programs or ceremonies open to students?
"The team at IE&E will be participating in community-led events across the city! We invite everyone to participate in an event that is closest to them, such as the Na-Me-Res Pow wow happening on June 18th at Fort York. And, the City of Toronto and the City of Brantford have line-ups of events happening throughout the month, so try to check out one of the musical performances, festivals, learning circles, or sports events."
What types of support are available to students through IE&E? How can they get involved year-round?
"Indigenous students at Humber are supported through our programming that focuses on providing opportunities to participate and learn about traditional teachings and practices. Indigenous learners who are entering, currently enrolled or have graduated can participate in our events year-round. Non-Indigenous learners are invited to participate in our events like the Indigenous Knowledges Gathering happening in November 2022 and panel/speaker events that we host throughout the year! We also have an RBC Peer-to-Peer Mentoring program for students entering post-secondary and grad programs. And, we always have an open-door policy for Indigenous students seeking a quiet workspace or who need to use a desktop computer."
Honour Indigenous People, not only this month but every month. Now more than ever, it is crucial to support and amplify Indigenous voices. In order to make a difference, it is important to learn what happened. Expand your knowledge and learn more about Indigenous history and culture.
---

Want to learn more? Read more about why National Indigenous History Month is so important
Follow IGNITE on Facebook, Instagram and Twitter for all things student life.