Attention athletes, sports enthusiast, wellness gurus and everyone in between! IGNITE Real Talks is back!
On Wednesday, Feb. 1 at 8:00 p.m. IGNITE will be hosting an exclusive VIP experience in-person and virtually featuring two special guests. The Real Talks event will feature Toronto Football Club and World Cup's Jonathan Osorio and Toronto Blue Jay's Alek Manoah hearing them speak about their experience as professional athletes. The Real Talks event will focus on health and wellness hearing about how Osorio and Manoah maintain their mental and physical health while balancing athletics and personal life.
If you choose the in-person VIP experience you will receive FREE transportation to and from the venue, FREE food, a chance to win prizes and even get a swag bag while supplies last and tickets only cost $15! And if you're more a watch from the comforts of your bed type person, we got you covered because we will be live-streaming the event from our website for FREE!
I know you want to go hit that register button, but before you do, let's learn more about these all-star athletes!
Jonathan Osorio
Jonathan Osorio is a professional soccer player that was born in Toronto, Ont. He currently plays as a midfield for the Major League Soccer (MLS) club, Toronto Football Club (TFC) and represented Canada in the 2022 FIFA World Cup. Osorio started playing soccer at a young age and after graduating high school he went overseas to train in Uruguay.
In 2012, Osorio came back to Toronto to start his career playing for SC Toronto. During his first season, he was the second-highest goal scorer for the club and he was awarded Canadian Soccer League Rookie of the Year.
After his season with SC Toronto, he was invited to train with TFC. Shortly after impressing the coaches with his skills he was signed and made his MLS debut in 2013.
Since then, Osorio has achieved great accomplishments at TFC even winning the MLS Cup in 2017.
Standout accomplishments
Canadian Soccer League Rookie of the Year (2012)
Three appearances in the 2022 FIFA World Cup
George Gross Memorial Trophy (2018)
Red Patch Boys Player of the Year (2018)
Alek Manoah
Alek Manoah is a professional Major League Baseball (MLB) pitcher from Florida who plays for the Toronto Blue Jays. Manoah accomplished many things from a young age, playing in the Under Armour All-American Baseball Game before heading into his senior year of high school. During his senior year, he signed a contract to play NCAA Division 1 baseball at the University of West Virginia.
Manoah played as a pitcher/first baseman for three years at the University of Virginia and in 2019 he was looking like a top prospect for the MLB draft. In the 2019 MLB draft, he was selected 11th to the Toronto Blue Jays. After being drafted into the league Manoah played two minor league teams.
In May of 2021, Manoah made it to the big leagues as he was selected to the 40-man roster for the Toronto Blue Jays. Since then, Manoah has started in multiple games and recorded seven strikeouts in his debut game against the New York Yankees.
Standout accomplishments
Big 12 Conference Baseball Pitcher of the Year (2019)
All-MLB Team (2022)
Golden Spikes Award (2022)
Now it's your turn! Over the years, IGNITE has had many Real Talks events with special guests including various athletes, influencers and artists! Click HERE to take the quiz and find out which Real Talks guest you are most similar to! And don't forget to register for IGNITE Real Talks!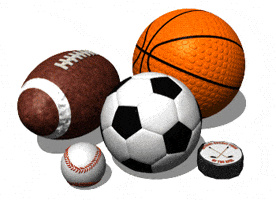 ---
Check out the latest Real Talks guest interview with singer songwriter Jessie Reyez!
Follow IGNITE on Facebook, Instagram and Twitter for all things student life.