The birds are chirping, the sun is out, and the flowers are blooming. This can only mean one thing, spring is here! It's time to take advantage of the spring season and enjoy a nice picnic outside.
So, call up all your friends and use these tips to start planning the best spring picnic!
Choose a location
From parks to beaches, there are so many places to have a picnic within the Toronto area. And you can even find a great location without having to leave campus. For example, at the North campus, check out the Humber Arboretum right in the school's backyard! Or, if you're at the Lakeshore campus have your picnic down on Lakeshore and enjoy the cool breeze from Lake Ontario.
If you want to venture a little further away, here are some more great locations in Toronto:
Pack food
What's a picnic without a picnic basket full of food? Prepare an array of snacks and drinks to keep you and your friends fueled. One great go-to idea is to make a charcuterie board! Charcuterie boards are appetizer boards that usually consist of a mix of cheeses, crackers, meats, and maybe fruit or nuts! It's great for sharing with friends.
Learn how to make your own!
Bring a blanket or tablecloth
Make your setup cute, and save yourself from sitting on wet grass. Bring a patterned blanket or tablecloth to sit and eat on. Depending on the weather, maybe bring a few extra for warmth— this is especially helpful if you're near the water.
Make a playlist
Music makes everything 10 times better. Create a playlist for your friends to jam out to while enjoying your food. And make sure to bring a portable speaker to ensure everyone can hear the tunes loud and clear!
Check the weather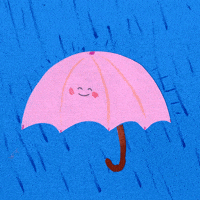 You don't want to do all this work setting up and realize the weather isn't going to be good. Check the weather in advance so you don't get caught in some spring rain. But, if you are up for a picnic in the rain make sure to bring umbrellas, raincoats and be ready to run for shelter!
Now it's your turn. Start planning your picnic with friends today while this perfect weather lasts! Spring is the perfect time to have a picnic as it's not too hot or too cold. If you use some of these tips to prepare for your picnic, make sure to share your photos to social media and tag @shareignite so we can join in on the fun!
Happy "picnicking!"
---

A picnic is a great time to read a book. Check out these trending books on TikTok.
Follow IGNITE on Facebook, Instagram and Twitter for all things student life.