It began in early 2017. After witnessing the immense challenges for students dealing with periods on campus, Alyssa Lim decided to speak up.
While campaigning for vice-president (VP) of Lakeshore in 2017, the Humber business student was quick to speak up for menstrual equity on campus. Since day one, Lim's campaign pushed for free menstrual products on campus, which eventually became known as IGNITE's Pads & Tampons Project. After the pilot launched in late 2017, free menstrual products were available at numerous campus locations for almost two years.
Across both IGNITE offices, LGBTQ+ Resources Centres, Student Wellness & Accessibility Centres and the University of Guelph-Humber Student Life office, free tampons and pad kits were offered to students. Since 2017, IGNITE has distributed over 60,000 menstrual kits.
Now, with the success of the pilot, the Pads & Tampons Project is expanding into a permanent service in 100 female and 15 gender-neutral washrooms across both Humber campuses and UofGH. This is expected to be in full effect by fall 2020.
Student-led, IGNITE-driven
In 2017, conversations on menstrual equity on campuses were budding. Slowly but surely, as student voices were amplified, institutional changes followed. On campus, Humber and UofGH students were thrilled to support the IGNITE initiative.
For Lim, she was leading the way for student advocacy through her position at IGNITE. "When I started the project, nobody was talking about menstruation in Ontario," she shared.
Shortly after launching the pilot, similar initiatives continued popping up around Canada.
As of February 2020, Scotland is on track to be the first country in the world to offer free menstrual products. Meanwhile, Victoria, B.C. aims to be the first municipality in British Columbia to provide free menstrual products in civic facilities.
Here in Ontario, several post-secondary institutions have rolled out similar services, including Ryerson, Centennial, Algonquin, Western, Fanshawe, Seneca and UofT—to name a few.
More than just a period
For many people, a period is not only an inconvenience but also a financial burden. Did you know the average menstruating individual spends over $6,360 on period products in their reproductive lifetime? Through the project's expansion, IGNITE is working to stop the stigma, support inclusivity, and continue offering services that matter.
Here's what the expansion will look like on campus:
By fall 2020, IGNITE aims to have 100 women and 15 gender-neutral washrooms fitted with free tampon and pad dispensers at both Humber Lakeshore, Humber North, and the University of Guelph-Humber washrooms

Humber North and Lakeshore Residence are now offering free menstrual products

Menstrual products are also available at Orangeville
The goal? To provide menstrual products for those who needed them and to break the stigma around menstruation. "Talking about the inclusivity aspect and changing the language to include the LGBTQ2S+ community was really important for me," Lim commented.
Lim's passion for menstrual equity has led her to help Ryerson University and Seneca College transition their own menstrual product projects.
But the extent of support for the project did not end there. IGNITE President, and business student Monica Khosla is thrilled that access to free menstrual products is becoming commonplace.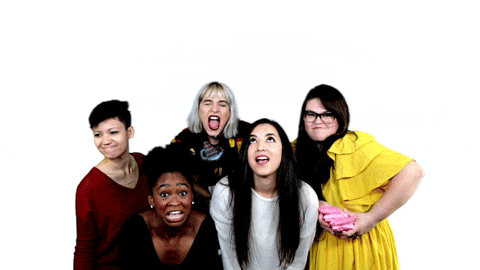 "The expansion of the Pads & Tampons project is a huge initiative for IGNITE and both institutions. We are proud to say we are some of the first schools in Canada to be rolling this out permanently. Initiatives like this show the true value of student advocacy," she said.
Period poverty—aka the lack of access to safe, hygienic menstrual products—is a global issue. IGNITE is continuously working to tackle it on campus for students that need it.
As always, IGNITE's got your back. Period.
---
Follow IGNITE on Facebook, Instagram, and Twitter for all things student life.