Shop, shop, shop! Buy, buy buy! It surrounds us daily, from advertisements on TV to "clothing hauls" on TikTok.
We get it. Shopping around for your new favourite clothing item or house décor piece is fun! But it's essential to be conscious of how much you're consuming. By taking a minimalist approach to shopping, you can place value on meaningful experiences over meaningless possessions.
IGNITE is here to ask the quintessential question… Do you really need to buy that?
Here is our minimalist approach to shopaholic tendencies.
Create a capsule wardrobe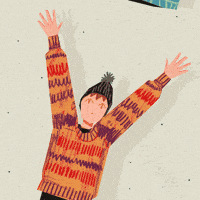 A capsule wardrobe is a limited amount of "basic" clothing pieces that you can use interchangeably to create different outfits. So, stick to the basics instead of having a ton of colourful graphic tees or rainbow leggings. All you need is some solid colour shirts, a pair of black pants, one to two pairs of jeans and some "going out" wear.
Break your habits of falling into fast fashion trends each month, and invest in good quality basics. So many people create long-lasting capsule wardrobes and don't buy clothes for years! If you're lost, there are a ton of great videos online for building your wardrobe.
Only buy items that serve a purpose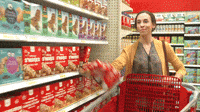 This may sound simple, but we buy more than we need. Of course, items like food, toiletries and cleaning supplies are essential, but what about other material things?
For example, let's say you have a blue water bottle that helps keep you hydrated. Imagine you are now shopping at the store and see a shiny new pink water bottle that's "too cute to pass up." The problem is you already have a water bottle that works perfectly fine. You don't need to buy another one.
By approaching shopping with this methodology, you can find freedom from the capitalistic mindset.
Buy ethically
Often, clothes and other personal items can be very cheap as they are produced using unethical practices. Shopping ethically is more expensive than shopping from fast fashion businesses like Shein and H&M, but it's worth it.
Shopping ethically will help you by forcing you to ask yourself tough questions. "Should I use my hard-earned money to support companies that go against my values?" "What is the alternative?" Plus, it'll also make you pause before you choose to buy an expensive, ethically produced item. You'll think to yourself, "do I really need that?" Afterall, it's a lot harder to justify to your wallet spending $100 on a new clothing piece, versus $14 at Shein.
Create a monthly budget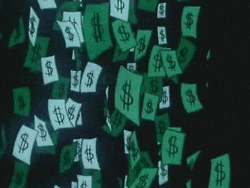 Scheduling your finances is a great way to see where you are putting your money.
Each month try organizing a list of your essentials like groceries and cleaning supplies. Once all your essentials are covered for the month, make a list of your "wants." This way, you can analyze the list and consider what purpose each extra purchase would serve.
For more budgeting tips, here are ways you can "IGNITE your budget priorities."
Think about the environment
Buying less creates less waste. North Americans send over 10 million tonnes of clothes to landfills every year. When shopping for clothes, make sure you understand their environmental impacts. Ensure the quality is sufficient so it won't end up in the dump and consider donating another piece of clothing to give it a new home whenever you purchase something new. Also, always consider checking out your local thrift shop before buying something brand new!
Whatever course of action you choose, we hope this will make you think twice about your purchases. Set yourself free from excessive buying by having a purpose for everything you buy and can save money by applying minimalism to your life.
---
Want to save the planet? Here are sustainable changes you can make today.
Follow IGNITE on Facebook, Instagram and Twitter for all things student life.