You never get a second chance to make a first impression.
When it comes to applying for jobs, your resume is the first impression to employers. So, it's essential to have a resume that effectively demonstrate the best of you.
However, that's not always easy. In fact, 75 per cent of resumes are rejected by applicant tracking systems (ATS) before a human even looks at them.
We've got you covered! In this article, we will provide you tips that will help your resume stand out.
Here are some resume hacks to help you land your dream job.
Numbers don't lie
VIA GIPHY
Many people tend to emphasize their job responsibilities, but when everyone does the same, it becomes challenging to stand out. To make your achievements shine, consider using numbers to showcase your accomplishments.
For instance, simply stating that you were 'in charge of the sales team' is one thing, but saying 'led a team of 5 sales professionals to surpass a 10% sales target over one year' can have a much more significant impact. This approach helps recruiters gain a clearer understanding of your abilities.
Be wise in word selection
VIA GIPHY
Consider word selection on your resume as akin to Draft Day in sports. On Draft Day, the goal is to select the player with the highest potential to become a franchise player and lead the team to victory. The same principle applies to word selection in your resume. To secure your dream job, it's crucial to choose words that are specific and directly relevant to the position you're seeking.
Review your resume and eliminate any vague or generic words. For instance, replace passive verbs like 'was' or 'did' with dynamic action verbs such as 'initiated' or 'designed' to demonstrate your proactive approach.
Never stop learning
VIA GIPHY
In today's world, information is readily available at your fingertips. Tools and resources that were once unimaginable just a few decades ago are now within your reach. So, what's holding you back from learning and growing?
Learning doesn't have to be confined to traditional post-secondary education. While getting a degree is an achievement, to truly set yourself apart, it's important to adopt a continuous learning mindset. There are excellent paid platforms for courses, such as Udemy and Harvard Online Learning.
However, why pay when you can access valuable resources for free? With IGNITE's Skills Bundle, you can explore a diverse range of courses, from Public Speaking to Adobe Premiere, all at no cost.
Prepare a portfolio
VIA GIPHY
We've all come across job postings that demand 2-3 years of experience from applicants. You might be thinking, 'How can I have that much experience right after graduation?'
Worry not! you have more experience than you realize. Reflect on those assignments you diligently completed during school. Any work that you have done for internship or project counts as experience. Put together a selection of them so you can vividly showcase your capabilities.
Creating a portfolio can significantly increase your visibility and credibility. It shows potential employers that you possess practical knowledge and can make a valuable contribution to their organization.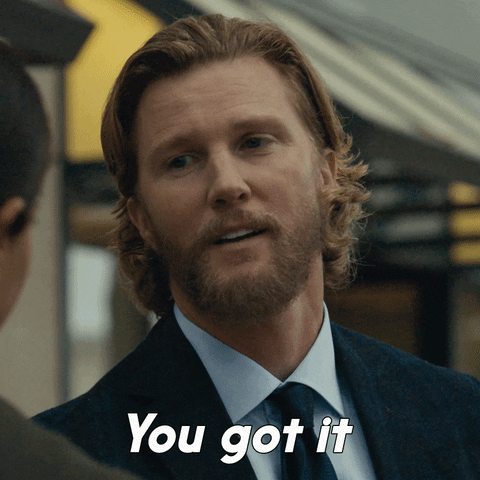 These four resume hacks serve as the key to unlocking the door to your dream job. Crafting a tailored, robust CV is an investment in your future. Never underestimate the power of a well-crafted resume – it's your ticket to turning your dreams into reality.
Featured Image by Markus Winkler on Unsplash
---
Still confused? Here is how to stand out in a competitive job market
Follow us on Facebook, Instagram and TikTok for all things student life.