People often underestimate the worries and complications that affect students. It's quite stressful to work on multiple projects and try to make ends meet at the same time. During these difficult moments, clubs can be your get-away from assignments and life's stressors. Also, there's just something so wonderful about finding people who enjoy the same things as you!
We at IGNITE understand this need to socialize and is exactly why we always encourage students to join clubs.
If you're still unsure, this is your sign to join one. There are so many clubs out there for you to join, so we're sure you can find one you love! To get you even more excited, check out some of the fun things these clubs have been up to!
Humber Chess Club
Humber Chess Club was founded this year to unite all the chess lovers at Humber. So far, it has been a huge success. They have taken part in a whole bunch of FYE events, and have hosted, as well as participated, in tournaments.
It was only recently that The Canadian University Chess Championship invited them to represent Humber.
However, they are still growing and planning many things for the future. As the word continues to spread, the Humber Chess Club keeps gaining popularity.
If you're a chess lover, make sure to check them out!
Humber Performing Arts Club
The Humber Performing Arts club is a step towards providing a stage to budding artists. Students can use this platform to showcase their talent to their fellow mates, whether through singing, comedy or poetry.
It's a first-of-its-kind and the ONLY club so far that's based out of the IGS campus!
They are a new club, but they are already 25 members strong. Though they are still in their infant stage and haven't organized anything yet, they plan to change that soon with the upcoming Open Mic event.
Make sure to keep an eye out for it and go support your fellow students!
Humber MSA
Humber's Muslim Student Association has successfully created a safe space for Muslims and anyone interested in Islam, to come together, socialize, and learn.
They host weekly Islamic studies lessons, helping Muslim and non-Muslim students to learn more about Islam.
The MSA has successfully established Jummah Prayer on campus, providing a convenient location for their members to attend Friday's mandatory prayer in the congregation. They have even collaborated with five MSAs from different colleges and universities to host weekly Halaqa sessions, providing their members with an opportunity to gain more knowledge about Islam.
They have more exciting things planned for Ramadan, including Iftar gatherings open to everyone, a Ramadan Awareness Day to educate people about the significance of Ramadan, sports initiatives to bond and socialize, and guest speakers to discuss mental health and spirituality, and so much more.
Interested in knowing more about Islam? Consider joining the club or reaching out for more information.
Best Buddies GH
The Best Buddies GH club has hosted many in-person events this year, including their Kick-Off Party, Halloween Party, Surprise Social and Friendship Bracelet Making Event.
They even enjoy games and movie nights together and have done their best to stand for inclusion and friendship for students with and without intellectual & developmental disabilities (IDD).
In addition to their many in-person events, their online events have also been a success including Karaoke Night, Holiday Games Night and Winter Movie Marathon events, to name a few.
From Arts & Crafts Tuesdays and Disability Education Trivia to Scrapbook Making, they always have events up and running.
Finally, their goal for next year is to recruit & train a new executive team so the club can keep running so make sure to check them out!
Humber Art Club
The Humber Art Club recently started in November 2022.
They have so far organized a rock painting event and participated in two multicultural and women's day events in collaboration with FYE.
Though they are still in their start-up stage, they have exciting plans for the months ahead!
Want to be a part of their journey? Sign up and join them.
GH Book Club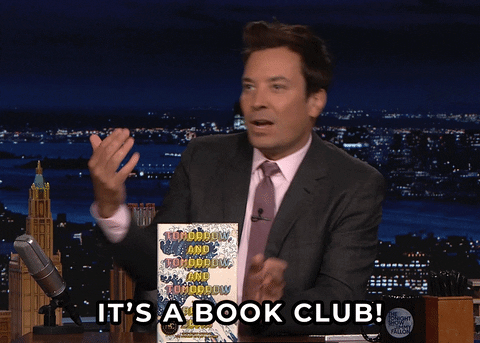 The GH Book Club was formed in October 2021.
What started as a three-member group over the course of the academic year, continued to grow.
The 2022-2023 year has turned out to be excellent for the GH Book Club so far. At the start of the Fall semester , IGNITE granted them an official 'ratified' status.
They have also organized a book drive to collect books for a charity that supports literacy development in low-income Toronto communities. In addition, they've held meetings every other week, where they have had fun together discussing their favourite reads and goofy book memes.
In the past, they read "1984" together and held discussions over it. The book club is currently reading "The Outsiders."
Overall, they've had a wonderful year, and it'll be even better if you join it!

So, which club made it to your must-join list? Whichever it may be, we hope your experience is full of new friends and great experiences.
---
LinkedIn learning is free for Humber students! Click here to know more.
Follow IGNITE on Facebook, Instagram and Twitter for all things student life.