Congratulations Hawks! You made it.
All your hard work has paid off and this is the time to celebrate. And we want to make sure you capture this impressive moment before you step into the next phase of your life.
To get the perfect post-worthy photos with every click, we have compiled a list of things for you to consider before photo day.
Outfit
You are the star and the subject of the photo. Wear something that YOU feel comfortable and confident in that represents your personal style. Also, make sure the colour compliments you.
Avoid wearing clothing with busy patterns or logos, as they can be distracting in the photo. Instead, add a necklace or a pin that holds a sentimental value to add a personal touch.
Location
Your background matters as much as your outfit. Consider the background of your photos when choosing a location.
A plain, neutral background will allow your outfit and features to stand out, while a more interesting or textured background can add depth and context to the photo.
Try taking photos with different backgrounds to see what you like.
Makeup and hair
Even if you don't usually wear much makeup, it's a good idea to have your hair and makeup professionally done for your graduation photos. This will help you look your best and give you a polished, finished look.
Try not to experiment with a new hairstyle or a makeup look that you aren't comfortable with. We also strongly suggest getting a trial done beforehand to avoid any mishaps.
Get your photos taken by an expert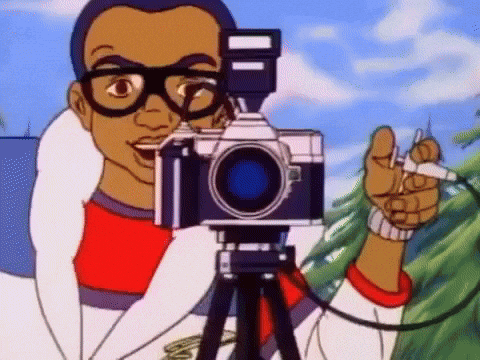 If you don't want to worry about the way the light is going to hit your face or take time to figure out your best angles. Get your photos taken by a professional.
Moreover, talk to them about how you want your pictures to look and they can help your visions become reality.
Luckily for you, you can book an appointment with studio nostalgia to get your grad photos taken where you won't have to worry about things like the right background!
Get ready to say cheese!
---

Want to know how having hobbies can help? Here are 3 hobbies that can help you your dream job
Follow IGNITE on Facebook, Instagram and Twitter for all things student life.