*Please be advised that this article includes sensitive topics. If you need support, please visit Humber SWAC or good2talk.ca
When we think of a "pageant girl," our minds often flood with images of toddlers with crowns as big as them. We picture failed final answers or the notorious Steve Harvey mix-up at Miss Universe.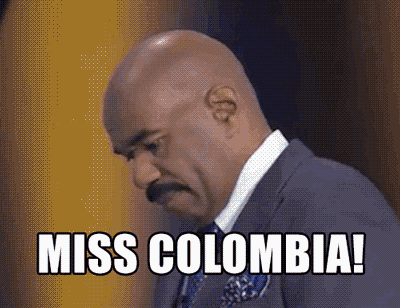 Instead, let's try replacing the word "pageant girl" with "leader." Now we're envisioning activists, motivational speakers, or philanthropists. This is a more accurate representation of what "pageant girls," like Ashley Callingbull, are.
Callingbull is proof that "pageant girl" is just another synonym for "leader."
Born in Enoch Cree Nation in Alberta, Callingbull made history as the first Indigenous—and first Canadian—to ever win the title of Mrs. Universe.
View this post on Instagram
Ever since this triumph – and long before – Callingbull has been hard at work. She's using her platform to spark meaningful conversations and change surrounding Indigenous issues—and that's just the tip of the iceberg.
Among the many reasons out there, here are our top five on why we admire Ashley Callingbull—and why you should too!
1. She's unapologetically outspoken about Indigenous issues
View this post on Instagram
Immediately following the crowning of Mrs. Universe 2015, Callingbull was quick to use her newfound platform to raise awareness on current Indigenous issues.
Her first act of duty included calling out former Prime Minister, Stephen Harper, for his inaction on cases of missing and murdered Indigenous women and girls.
During the 2015 federal election, Callingbull also used her platform to encourage Indigenous Peoples to vote. She was outspoken on social media and during media interviews on the importance of the Indigenous vote. Callingbull even made visits to remote First Nations communities to spread voter awareness.
With a 14 per cent increase in Indigenous voter turnout in 2015, Callingbull's voice clearly made an impact.
2. She and her step-father WOWED us on the Amazing Race Canada
View this post on Instagram
As the first pair of First Nations contestants on the Amazing Race Canada, Callingbull and her step-father, Joel Ground, did not disappoint.
Showcasing their strength, adaptability, and patience, Callingbull and Ground made it—spoiler alert—to the finals, where they placed third overall in the competition.
Through watching their adventure around the globe, we learned a lot about Indigenous culture and values. The duo's Cree heritage was at the centre of everything they accomplished, putting First Nations on the global stage once again.
3. She's not afraid to get vulnerable to help others
View this post on Instagram
Speaking up is far from easy—especially when you're speaking about your own hardships. However, Callingbull doesn't back down to fear.
Growing up, Callingbull didn't live the glamourous life some would expect when looking at her now. Callingbull, unfortunately, experienced poverty, physical and sexual abuse, and intergenerational trauma.
She's accredited her Cree culture for helping her heal from these traumas. It's for that reason Callingbull shares her story and encourages Indigenous youth to lean into their culture.
4. She showcases Indigenous designs and designers
View this post on Instagram
Fashion has the power to tell a story. On multiple occasions, Callingbull has told hers through the looks she's worn.
While competing in Mrs. Universe, Callingbull used both the national outfit parade and talent portion to showcase two jingle dresses designed by Dabney Warren and Lyn Kay Designs.
In another appearance, Callingbull accepted the First Nations Youth Award in a custom red ribbon dress designed by Norma Baker-Flying Horse. The colour and women featured on the dress honoured missing and murdered Indigenous women and girls.
5. Lastly, she's breaking barriers and providing representation
From winning Mrs. Universe to becoming the face of Nike's N7 collection, Callingbull is one of the few Indigenous models out there.
"You never see Indigenous women gracing covers of magazines. You don't see them being spokespeople for huge brands. That's something that I'm working on, not just for myself, but to open the door for others to follow," Callingbull said in an interview with Complex.
Representation matters—whether it's in an ad, on your feeds, or governing your country. It matters because it sends a message that everyone matters; everyone is seen.
By being one of the firsts, Callingbull is ensuring she isn't the last.
If you want to learn more about Callingbull – search no further. IGNITE, in partnership with Humber Indigenous Education and Engagement, is excited to bring you a discussion with Ashley Callingbull for our second Fireside Chat, premiering right here on ignitestudentlife.com on Feb. 24, 2021.
Freelance Indigenous journalist and Humber alum, Kelly Boutsalis, will be chatting with Callingbull about her Cree heritage and her powerful career advice.
To view this exclusive chat on Feb. 24, make sure you're registered and logged in to your student account at iginitestudentlife.com. Stay tuned!
---

While you're here, check out our first Fireside Chat with Masai Ujiri to learn how to win like a Raptor!
Follow IGNITE on Facebook, Instagram and Twitter for all things student life.