REPRESENT.
Do you want to better your program and be a voice for the concerns of your fellow peers? We need you. We're looking for (five) natural-born leaders to represent the University of Guelph-Humber (UofGH) as the 2020-2021 Academic Program Reps.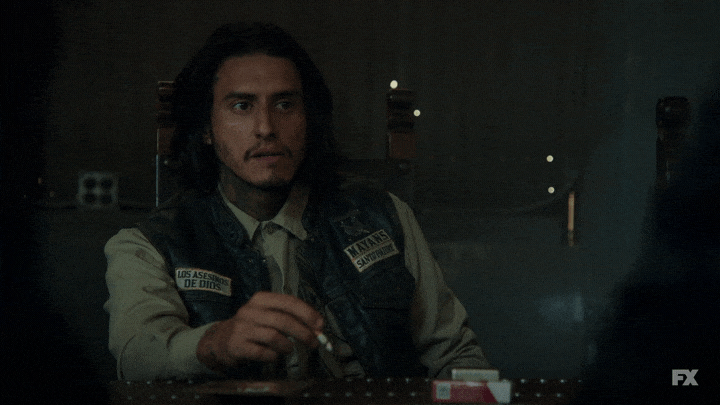 The Guelph-Humber Academic Program Representative program was created to help the University of Guelph-Humber students safely voice concerns about their program to their student peers. The APR's gather these concerns and bring them before the faculty, and work through the resolution process to help ensure these issues are addressed and dealt with.
Is there a course in your program you feel isn't working out? You'll be the one to tell the Program Heads to spark some change. If you're looking to enrich your post-secondary career by helping change the course of your program, this is the way to do it.
But, don't just take my word for it.
Take the word of three of our 2019-2020 GH APR's:
Rose Bonello | Early Childhood Studies (ECS) | Fourth Year | Three years as an APR
What made you apply for this role?
I learned about this role in my first year from the IGNITE staff after participating in the elections. I knew I wanted to get involved with the student body to be an active member of my program. Another reason I applied for the position was that it allows for students to work alongside the Program Heads and faculty to ensure the curriculum accurately represents the students.
What did you learn through your position?
I learned the many ways I can represent the students and their needs. I learned about the courses offered to the students and the aspects involved in the planning and development of these courses. I had the opportunity to network with faculty and understand how to pitch new ideas and develop community engagement events to gather information from students and analyze it alongside the faculty to create a feedback loop within the program.
What was the best part about being an APR?
The role helped me develop relationships with faculty and the Program Heads both personally and professionally; these connections helped me personally explore different aspects of the program and relate back to students the experiences I've had and help them gain the most throughout their studies.
Any words of advice for future APR's?
Have a positive rapport with your Program Head's and students. Introduce yourself early on and explain who you are and what role you hold. Get to know your program and societies, clubs, and events held. This will give you an opportunity to create and implement the most effective and needed developments. Set timelines and remember that the work comes in many forms and asking questions will ensure you obtain accurate information. Remember, you are the voice of the students!
Gautham Sundareswaran | Media Studies | Fourth Year | One year as an APR | @6autham
What made you apply for the role?
During my time at UofGH, I began to notice a lot of students were expressing the same criticisms and thoughts about the Media Studies program. I figured there were either two options: sit back and let the issues go unnoticed or get into a position that gave me a seat at the table. I went with the second choice.
What did you learn through your position?
I learned a lot. But I would say one of the most eye-opening revelations was that when it comes to academic institutions change is SLOW. There are so many checks and balances that you have to go through. It isn't a matter of walking into a room and being like "let's swap out a course." You have to go through extensive reviews, votes, approvals… it's a process.
What was the best part about being an APR?
The best part about being an APR was having a seat at the table. It gave me a platform to express myself and bring attention to issues that were getting overlooked and ignored time and time again. It also made me realize that even if the change is slow, progress is timeless. All of the work we did this year will help make the Media Studies program better in the years to come, so I'm grateful to have been part of that process.
Any words of advice for future APR's?
Maximize the time you have in your role. Get as much feedback as you can from students, schedule regular check-ins with your Program Head (no matter how busy they are), and bring valuable insights to your curriculum meetings. Being an APR puts you in a unique position where you can help make long-lasting change–take advantage of that!
Gianluca Tatone | Justice Studies | Third Year | One year as an APR | @tatonegianluca
What made you apply for the role?
I knew I wanted to get involved on campus in a new capacity and leadership role. It would allow me to advocate for students within our program. I was attracted to the idea of being able to both build relationships with students as well as faculty within the Justice Studies Program. I knew that I needed to be a leader and work well with others. After speaking to the prior year's APR's, I was able to quickly identify that I thought I would do a great job in the role and couldn't wait to start working with and for students.
What did you learn through your position?
Teamwork and communication really stand out to me. I was able to learn how important it was to work in teams as there were many times I would have to work with other students and faculty in group settings. I was able to learn the true importance of communication, both verbal and written. This allowed me to work on how to be clear, concise, and persuasive throughout my role. I was also able to develop my written skills in a professional setting.
What was the best part about being an APR?
The part about the APR role that was the most rewarding for me personally was when I was able to have my curriculum committee meeting (CCM). This was the one meeting throughout my APR role where all my hard work came together as new changes were suggested, voted upon and updates were given which would then be shared with all those involved and students who shared their ideas from the beginning. In addition, other great parts of this role were the relationships built between students and faculty.
Any words of advice for future APRs?
Have patience and always follow up! Things take time to form and move forward. As a student representative, it is important to always follow up with people whether it be by email or in person as it shows your dedication and determination in getting things you want to be accomplished done! Enjoy the role, have fun with it, and always make sure to work hard at what you want to achieve!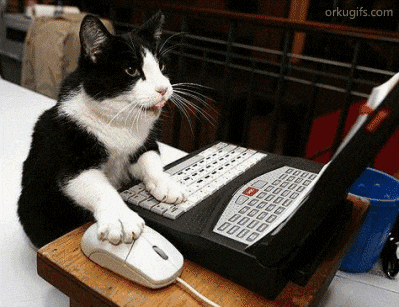 You have the power to make lasting change. Don't wait, apply today to become your program's next APR!
*Interviews have been edited for length and clarity*
---
Learn more about IGNITE's leadership by checking out your IGNITE Board of Directors.
Follow IGNITE on Facebook, Instagram, and Twitter for all things student life.