No purchase necessary.
It's that time of year again.
Across the country, companies are slashing prices, and consumers buy-in by the millions. All in the name of a good deal. The United States is home to some pretty ridiculous customs (hello, Imperial system). Still, if you ask me, Black Friday takes the cake.
Black Friday is the antithesis of Thanksgiving, which takes place just one day before for Americans. Despite its problematic colonial history, Thanksgiving stands for family, gratitude, and quality time, while the other is a blatant contradiction. Amassed with consumerism and complete disregard for people and the planet, Black Friday is no longer just a day, it's a weekend—and this year, I chose not to participate.
Here's why.
How did Black Friday start?
For many Americans (and Canadians too), Black Friday marks the beginning of the annual period known as 'the holidays,' aka the four weeks between Black Friday and New Year's Eve. But have you ever wondered where it got its name?
The term 'Black Friday' surfaced in the 1960s when Philadelphia police took note of the post-Thanksgiving shopping rush in the city. The phrase died off until the late 1980s when retailers found a way to reinvent the term. Since then, the day has landmarked a time for consumer mania. Turkey-comas are traded for credit card-comas and the race to overspend begins. While we may think we're saving money on a $500 laptop, we often end up walking out with unwanted things we regret later. Let's not be fooled, Black Friday deals are not just deals.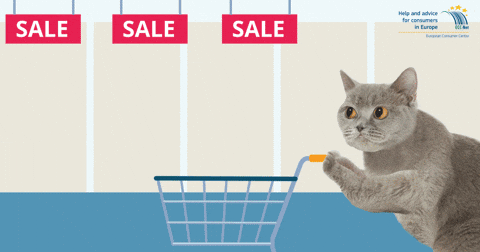 The dark truth
For many people, Black Friday isn't a holiday, it's a nightmare. In Amazon warehouses, the Black Friday weekend is the busiest and most stressful time of year. With so many orders to fill, workers are often forced to be on their feet for 12-16 hours a day.
The increase in online purchases from retailers like Amazon speaks to a growing consumer trend. Remember those door-crashing, window-smashing, child-shoving videos from the 2000s that used to characterize Black Friday? It's something stores see less of each year. According to ShopperTrak data, in-person Black Friday shopping has dropped six per cent since 2017. It's hard to imagine that society has gotten to a point where we battle over gaming systems and t-shirts the same way others fight for access to clean water.
Though the manic crowd sizes have dispersed over the years, spending has remained consistent. It's just moved online.
Cyber Monday has quickly become the most significant online shopping day for the US and Canada. However, these deals are coming at a cost. In the US, nearly 80 per cent of the population lives paycheque to paycheque. In Canada, it's about 53 per cent. While consumers go deeper into debt, big businesses are only getting richer. In 2018, it was estimated that Cyber Monday generated over $7.9 billion, making it the largest online shopping day of all time. This past weekend, spending was expected to be around $9.4 billion. So, while it may seem that the crowds are shrinking, they're not. If anything, they're growing.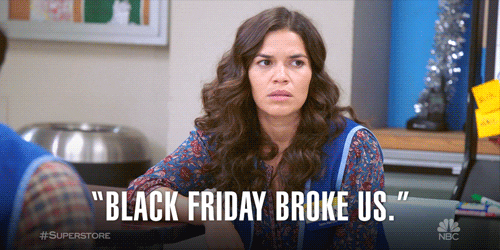 It's not all black and white
You're probably asking yourself, "What's so bad about Black Friday?"
For a lot of people, it's the one time of year they can afford necessities, and that's fine. However, much of the advertising pushed on consumers during this time are calls to buy unnecessary luxury goods. You know what I'm talking about. It's the tech speakers, the large TV's, and the chunky sweaters that are unwearable after one wash–these are the unnecessary purchases causing issues.
It's not just spending itself that's a problem.
Behind boxes of Amazon shipments and Urban Outfitters shopping sprees, there are environmental implications. In 2018, over 44.5 million online transactions between Thanksgiving and Cyber Monday were recorded. With more shoppers foregoing brick-and-mortar, the influx of online shopping means more packaging, more emissions, and more waste. And if you think two-day shipping comes without consequences, think again.
The United States Postal Service transported over 900 million packages during the holidays in 2018. That comes at a cost. Transportation now accounts for 29 per cent of greenhouse gas emissions in the US. According to UK-based nonprofit, Fashion Revolution, Black Friday and Cyber Monday depend on consumption levels that the planet simply cannot handle. "At the pinnacle of our consumption-obsessed society is the biggest shopping holiday of them [all], Black Friday," said Fashion Revolution Content Coordinator Bronwyn Seier. "The day, which has been stretched into a week by many of the big retailers, represents a sore spot in an industry that runs on overproduction. When we buy into the deals and discounts, we tell brands it's okay for them to thoughtlessly produce at the cost of garment workers and natural resources."
Collectively, Black Friday is more than just an excuse to buy those new gym leggings or crisp jacket. For every garment purchased, there's a story of how it got there. One of the tireless workers, environmental damage, and often, an indebted consumer.
Black Friday and Cyber Monday also perpetuate serious social problems. A 'holiday' that celebrates consumerism and seeks to validate people based on what they have, or worse, what they can afford, is futile. It teaches us it's not about what we can offer our communities, but what companies can offer us. It's empty.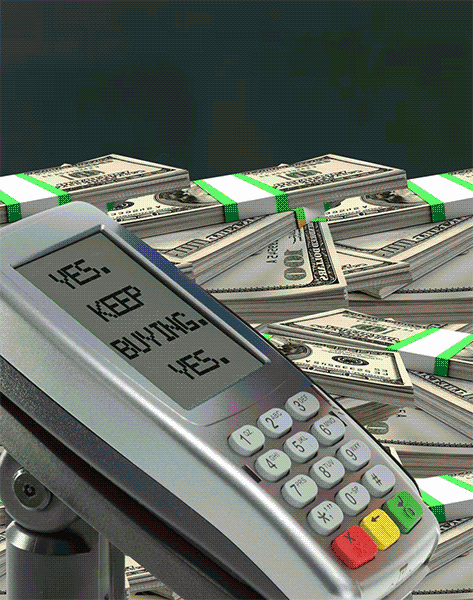 Is there an alternative?
Short answer, yes.
Despite the many criticisms, Black Friday offers consumers a chance to vote with their wallets. For this reason, I opted to save my money this year. Of course, I'm not perfect. I've certainly bought cheap flight tickets and Adobe Software in the past. Why? Because I'm a student just as financially starved as the next person—but I'm trying.
If you're concerned about the major retailer's ethics towards their workers, consumers, and the environment, there's hope.
While most brands advertised their best deals for the weekend of Nov. 29 through Dec. 2, some companies choose to take a stand this weekend. This year, Deciem, aka The Abnormal Beauty Company, opted to close its doors and website to encourage consumers to make ethical decisions. In an Instagram post, the company said, "Flash sales can often lead to rushed purchasing decisions, driven by the fear of a sell-out. We no longer feel that Black Friday is an earth or consumer-friendly event." Outdoor retailers R.E.I, Patagonia, Everlane, and many more have taken a stand against Black Friday and have adjusted their marketing tactics accordingly.
We've got a long way to go. However, while there's nothing wrong with buying necessities, I encourage everyone to take a long hard look at what you're buying and consider who, what, and where is affected.
After all, the holiday season is about people, connection, and care.
And Black Friday has no space for this.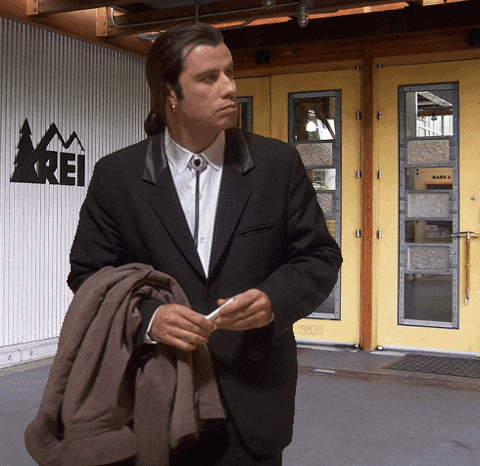 Final thoughts
The possibility for global retailers to take responsibility for the environment and ethics is likely not happening anytime soon. For consumers, the future is up to us.
I'm not suggesting we cancel the holiday season and throw away gift-giving. But by being more intentional with our purchases, we can put more value on the products that we do decide to buy.
It's easy to get swept up with the advertising we see around this time of year. Brands make us believe that we will never see a deal that good again. But we know this is fake. Truth is, another mini skirt from Missguided won't make us happy. The new PS4 won't either, even if it comes with NHL 20. Between the ethical and environmental costs, a good deal never comes without consequence.
The best deal I saw this Black Friday weekend? Not buying anything.
---
Check out the 5 skills you need to get ahead in life.
Follow IGNITE on Facebook, Instagram, and Twitter for all things student life.