Time to smash.
I wish I could smash through assignments the way I do on Super Smash Bros, but unfortunately—here we are. We've pretty much all been through obligatory Smash Bros. phase growing up. Some of us are likely still in it *cough* me.
Whether you've never played the game or are an absolute fanatic, now's your time to show us your skills.
IGNITE is hosting Super Smash Bros. tournaments at both Lakeshore and North campuses. Admission is FREE and you'll finally get the chance to settle who the true champion is with your friends.
P.S. there's prizes too—so don't miss out.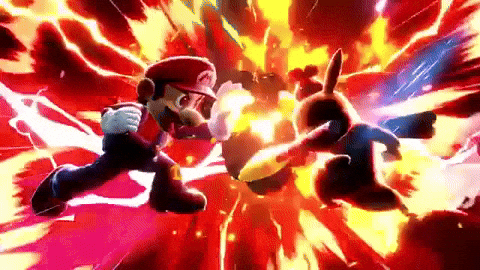 If you missed the last couple of tournaments, don't fret. There tournaments are coming your way very soon:
Wednesday, Feb. 13 | Student Centre (North & Lakeshore)
1st Prize: Maple Leafs tickets
2nd Prize: $50 Cineplex gift card
3rd Prize: $25 Tim Horton's gift card

Tuesday, March 31 | Games room at North, Student Centre at Lakeshore
1st Prize: Raptors tickets
2nd Prize: $50 Cineplex Gift card
3rd Prize: $25 Tim Horton's Gift card
We all have go-to characters who never seem to fail us, but have you ever wondered which character you relate to the most?
Lucky for you, we've made the ULTIMATE Super Smash Bros. quiz to determine what character you really are.
So go ahead, take us through your day as a Humber or Guelph-Humber student and we'll tell you what Smash Bros. character you are:

---
Looking for something else to do? Check out the clubs IGNITE has to offer.
Follow IGNITE on Facebook, Instagram, and Twitter for all things student life.