Someone pass the popcorn.
It's the most wonderful time of the year for many reasons. There are holidays, a ton of food, warm drinks to indulge in—and of course—your much-needed break from school. Now, while many will be spending time with family and friends, you should still allot some time for the necessities. Yes, I'm talking about a long-awaited streaming binge.
So grab your snacks, your fave fuzzy socks, a warm blanket and buckle up because here are the binge-watching essentials you need to have on your list:
1. All the throwback Disney Channel shows
Yes, I'm talking about all the OG's. Now's your time to re-watch all of your favourite childhood shows—Hannah Montana, Wizards of Waverly Place, Suite Life of Zack and Cody and everything in between. If you're like me and haven't gotten Disney+ just yet, it's finally time to put your seven-day free trial to good use. I've been waiting for this ever since it released and I'm excited to announce to my fellow broke students, get that free trial now that you can make the most of it.
What better way is there to spend your Christmas break? I sure can't think of one. Nostalgia, here we come.
2. Brooklyn Nine-Nine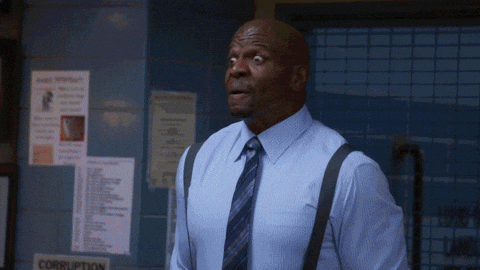 Ever since watching this show I haven't been able to hear "I Want It That Way" by the Backstreet Boys the same. If you're in the mood for some wholesome laughs, Brooklyn Nine-Nine is the show to watch. This fan-favourite has everything you could ever need in a show. Enjoy Terry and his yogurt, Charles and his shenanigans, and our favourite couple Jake and Amy. Plus, who could resist Captain Holt and his Corgi, Cheddar?
Can't get enough? Not to worry, back by popular demand, Brooklyn Nine-Nine has been renewed for yet another season! Stay tuned for the new season coming Feb. 6!
3. Grey's Anatomy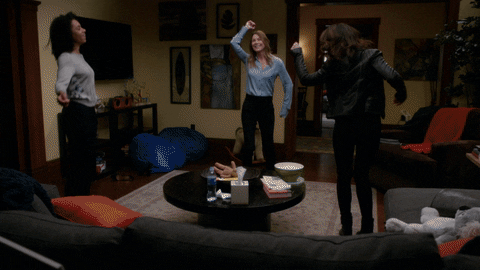 If you haven't indulged in Grey's Anatomy yet, what are you waiting for? Though the 16 seasons may seem intimidating at first, I assure you that once you start you will for sure get hooked. With all the free time you'll have once winter break begins, you'll definitely have time to splurge on some much-needed binging. Fair warning: This show will cause you to go through a rollercoaster of emotions (I'd be lying if I said I didn't bawl at LEAST two times per episode).
So grab some tissues and get ready to let all your emotions loose! If you need some emotional support after watching, I'll be here.
4. Sugar Rush Christmas
How sweet is this? Everyone needs some Christmas cheer, especially during the holiday season. An expansion of everyone's favourite baking show, Sugar Rush has arrived and it's got some Christmas flare to it. This is more than just a baking competition, it's an exciting display of baking GENIUS in a time-pressured situation. Better yet, get some baking ideas just in time for the holidays.
Marvel at the amazing baked Christmas treats contestants come up with—and get jealous at the fact that you'll never be as talented in the kitchen. Plus, enjoy seeing some familiar faces like Liza Koshy making an appearance!
5. YOU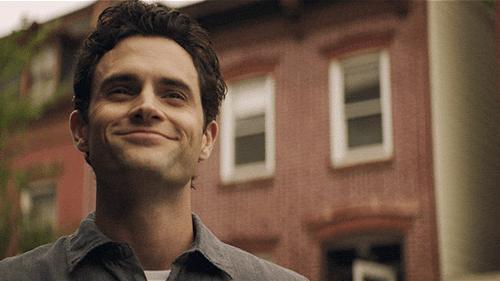 Whether you've been keeping up since episode one or you never got caught up with the hype, now is your time to shamelessly watch YOU. This show is a mix of all things enticing. There's a great plot with great actors and the suspense this show leaves you on is unparalleled. Season one is a wild ride filled with twists and turns none of us could ever expect. Better yet, season two is going to be available on Netflix on Dec. 26 so you'll get yet another chance to experience Joe's mischievous ways once again. My heart is racing already.
Now, this show is not for the squeamish, it's jam-packed with some seriously creepy scenes. But honestly, it's so worth it. If you find yourself inevitably falling for Joe, check out the many reasons why you shouldn't because after all, he is a MURDERER.
6. The Office
An absolute classic. It honestly wouldn't be winter break without an obligatory binge of The Office (or re-binge like myself). We all need that little break from reality and what better way to do so than through some laughs? Once you start you probably won't be able to stop for days on end, so this is the perfect opportunity to make the most of your time off. Rewatch all of Jim's pranks on Dwight and Michael's infamous 'That's what she said' moments for the ultimate start to your winter break. Unfortunately, The Office is set to leave Netflix in 2021 so binge-watch before it's too late.
As you've probably already heard, Rainn Wilson is coming to Humber on Jan. 11 at the Lakeshore Auditorium. Now's your chance to freshen up on your Dunder Mifflin facts. Don't forget to keep your eye out for more details coming soon so you don't miss out!
---
Need another reason to binge? Check out the top 5 YouTube rabbit holes to fall down this winter break.
Follow IGNITE on Facebook, Instagram, and Twitter for all things student life.