It's not you, it's who you know.
Nowadays, half of the job searching ordeal revolves around who you know rather than who you are. If an extensive list of industry professionals know you by name, you're much more likely to find a job in that field. Networking is a great way to get your name out there and make the job searching process that much easier once you come around to it. After all, with loads of work and stress on our plates, the last thing we need is to stress about finding a job or internship.
Networking is rapidly becoming an essential when it comes to your professional career—but don't just take my word for it. According to Forbes, networking is much more than meets the eye and comes along with benefits like increasing your noticeability, opening doors for new opportunities, assisting in self-confidence, giving you another avenue for resources, and much more.
If you're new to networking, you've definitely come to the right place. Check out our guide to get your networking game on point just in time for your next job hunt:
Please, make a LinkedIn
It's called LinkedIn, Meek. https://t.co/nd1YjQMf1M

— I'm 10 Years Older Than Mark (@eleven8) December 10, 2019

We live in a digital age and LinkedIn is more prevalent now than ever.
LinkedIn is a professional platform for both job seekers and recruiters alike to connect with each other. If you're looking for an internship or a job following graduation, now's a good time to start building up your online reputation. With thousands of people creating accounts each day, it has quickly become an industry norm to have an account. Employers will often look for a stellar LinkedIn profile when scoping out different candidates during the recruitment process.
Here are some quick tips to make your LinkedIn profile stand out:
Take a professional headshot—no bikini pics or bathroom selfies from your trip to Cancún.
Put any relevant experience—use keywords you find in applications.
Be unique—let your personality shine through your profile.
Looking for more tips and tricks? Check out these 6 ways to stand out on LinkedIn as a student!
Connect with your professors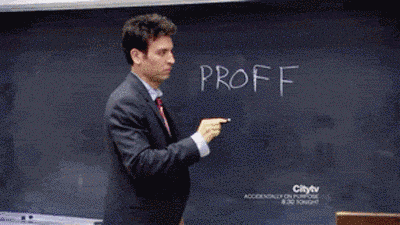 One of the benefits of college or university is that your professors are industry professionals available at your fingertips. Build a relationship with them by chatting with them, participating in class, and even connecting with them on LinkedIn. Your professor today can be a reference letter for tomorrow. Chances are they have a ton of industry contacts that they could send your way come time for internship and job searching.
Better yet, if you have a guest speaker in class, ask questions and engage with them! And, of course, don't forget to connect with them on LinkedIn because you never know when they may come in handy.
Attend networking events whenever you can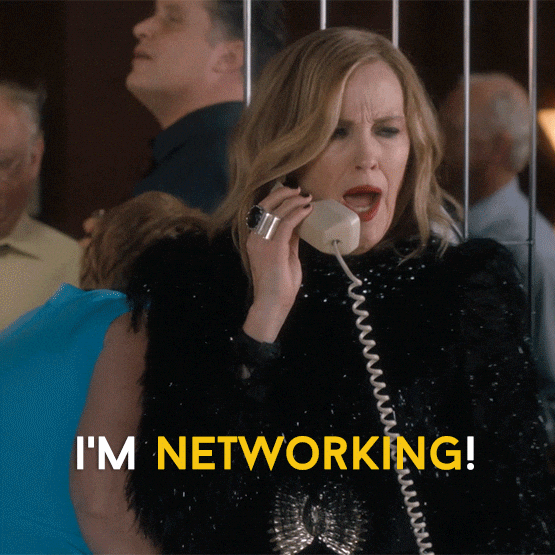 Career fairs and networking events will become your best friend as a student. They're the perfect opportunity to meet industry professionals and create a lasting relationship. A great tip is to always have a copy of your resume on hand (on a USB or email) just in case a recruiter asks for it. This will show them how prepared you are and help make the job search process that much easier.
Don't worry. There are pandemic-friendly options to continue networking while social distancing. Believe it or not, there are actually a bunch of online networking events you can join in on from the comfort of your own home!
Keep your eyes peeled for career and networking events happening near you and even on your own campus!
Don't be afraid to start a conversation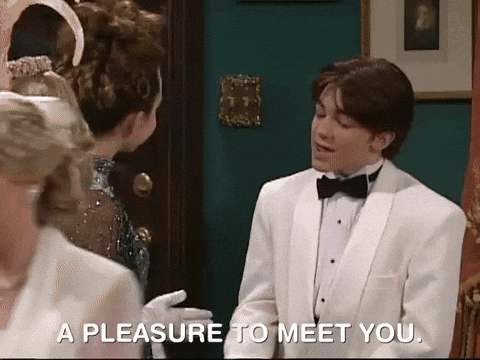 Fellow introverts can attest that starting up conversations with people is not always the easiest task, but nonetheless we should power through. First impressions make all the difference when it comes to networking. If you are confident, friendly, and enthusiastic when meeting people, they're much more likely to remember you come application time. If you're attending an event, try researching the person so you're more knowledgable when talking to them. It also doesn't hurt to research the company people work for and come question ready.
Potential recruiters love finding people who are eager to learn more about them so always come prepared to chat.
Volunteer for events you're interested in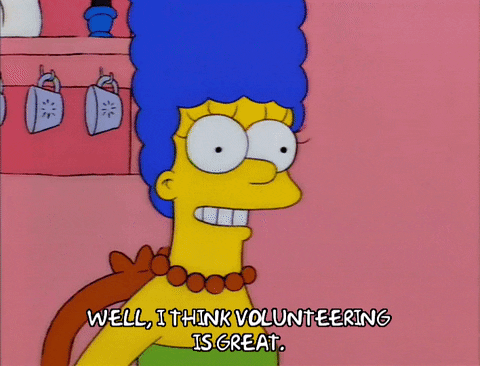 Though self-isolation and social distancing put a hinder on your volunteer plans, once the pandemic is over, volunteering is the way to go. We know by now that volunteering is a great way to expand your resume, but it's also a great way to connect with new people.
If a company you're interested in is hosting an event, shoot them an email asking if you can volunteer. This is the perfect time to make your name known and build experiences in the fields you'd like to work in. Better yet, if they like you and already have your contact info there's a better chance they'll contact you if any job positions become available.
Still not convinced? Need more reasons to volunteer? We're sure this article will convince you.
---
Want to land that job? Check out our tips to boost your employability.
Follow IGNITE on Facebook, Instagram, and Twitter for all things student life.