Your dream job is right around the corner.
It can be extremely scary when graduation approaches and you haven't found a job to start immediately after school is over. Honestly, there is nothing scarier than seemingly venturing into the real world with nothing prepared. It may seem that sometimes you are the only one struggling, but this definitely isn't the case. There are many others in your exact same situation and there's no need to give up because there are a ton of different things that can help you find a job after graduation.
Here are my top 6 job hunting strategies:
1. Use your Placement Advisor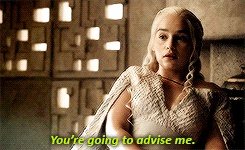 If your program has a co-op, seek out your placement advisor ASAP. They are an invaluable resource who can help you with anything from resume building and interview help. They can also put you in contact with people in your field. After all, it's literally their job to find placements for students. Just because you have graduated from Humber or Guelph-Humber or will be graduating soon, doesn't mean that you stop being a member of the family. These resources are here for you no matter what—whether you are a current student or alumni.
2. Apply to jobs strategically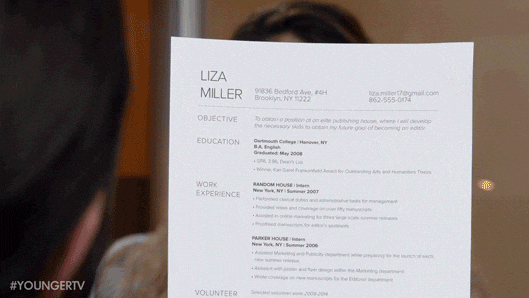 Last week, I attended an employer panel hosted for students in my program. When the panel was asked what sets one resume apart from the next, the answer all the panel members gave was: tailor your resume not just to the job advertisement, but to the company itself. If you are applying for jobs, rather than sending out 100 generic resumes, only send 5 or 10, but make sure each cover letter and resume reflects the values of the company. Do some research, look at their website, copy the language used on their website. Pull keywords from the advertisements and strategically place them within your cover letter and resume. The average hiring manager looks at a resume and cover letter for approximately 30 seconds before moving on to the next one. You need to be able to catch their attention in those 30 seconds. The easiest way to do so is to make sure your resume and cover letter use words they are going to be looking for. Your cover letter is your chance to tell your story so make sure it stands out!
3. Network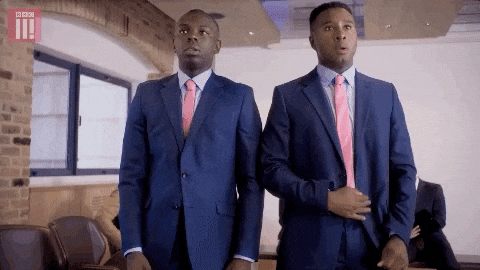 As annoying and unnatural as networking feels, it's an unfortunate reality of the job market. Most jobs are never posted to employment boards or websites at all but are offered through word of mouth. Someone is more likely to offer you a job if they know you and have built up a rapport with you. Almost every field offers networking events, be sure to attend as many as you possibly can. Once there, make sure to always have either a business card or a resume with you, just in case you pique the interest of a business owner or manager.
For more networking tips, check out our 7 networking tips to land your dream job.
4. LinkedIn is your friend There are a ton of jobs posted every day on LinkedIn. Most recruiters are moving towards advertising and hiring from this platform. You can start your LinkedIn search by making sure your page is up to date with your most relevant experience listed at the top of your profile. Reach out to trusted friends and past co-workers and employers to endorse your skills. You can also set your profile to be visible to potential recruiters who may reach out to you with an opportunity that matches your profile.
5. Always follow-up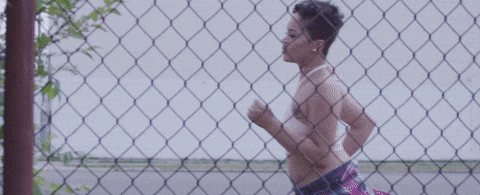 It's super important that you follow up with companies you apply to. Not only does this give you some closure about whether you got the job or the interview, but it shows the company you're interested in the position. Recruiters take notice of people who take initiative. Also, be sure to mention that you are still interested in working for their company. There may be another opportunity that arises in the future that you can apply for.
6. Have patience and faith in yourself
As someone who has almost no patience, I understand how frustrating being told to have patience can be. Unfortunately, job hunting is a long, arduous journey that sometimes takes longer than we want it to. But the most important thing is to make sure we don't lose hope. Wake up the next day and keep trying. It can be easy to just give up when we are feeling beaten down by the world, but you have to rise above it and persevere. You have a very specific skill set and an amazing personality. Someone will see that, it just may take some time.
---
Landing your dream job also means dressing the part. Need a professional wardrobe? Enter the Dress for Success contest to win a $1,000 shopping free!
Don't forget to follow IGNITE on Facebook, Twitter, Instagram, and Snapchat!