School is like an escape room. You have a pretty clear end goal, but you're being thrown so many confusing, overlapping tasks that it's easy to get overwhelmed.
School in 2020 is like an escape room where all the instructions are in Klingon, and also you're on fire. You're still trying to get things done, but the format is – to put it lightly – a little unfamiliar.
Most students at Humber and UofGH are navigating a remote semester. With that comes a brand new set of challenges: what about group projects? How are you supposed to meet new people? And, how the heck should you act in an online class?
1. Come prepared
An online lecture is still, well, a lecture. Just like if it were in a classroom, it's important to come ready with all your relevant notes, papers and projects. That way, you won't waste time fumbling through your materials once the class has begun.
Also, attire is important. While you may be studying out of your bedroom, you can show respect to both your instructor and your classmates by dressing as you would for an in-person lecture.
Or, at the very least, wear pants.
2. Clear your space
Your camera doesn't have to be on for the entire lecture. But, if you're asking a question or speaking to your classmates, the best practice is to enable your webcam.
If your camera is on, show professionalism by clearing your background of any clutter. Make sure you're well-lit and visible from the top of your head to your shoulders.
In other words, if you're studying in bed, try not to make it obvious.
3. Cut the noise
Unless you're talking, it's a good idea to keep your mic muted during your lectures.
We're sure your study playlist is A1—but, your music combined with the sound of your roommate doing a home workout is a little distracting.
4. Concentrate on the course
When you're studying at home, focusing on the material is easier said than done. However, you can make staying on task a little easier by physically removing common distractions from your space. For example, if you're attending your online lecture in the kitchen, leave your phone in your bedroom. Or, if you know your pet likes to play with your laptop charger, consider putting them in another room for the duration of your class.
It's also a good idea to limit multitasking. Meal prepping while attending your lecture is tempting, but you might end up missing information and burning your lunch.
That being said, it's nearly impossible to completely eliminate distractions from your home classroom. Some distractions are constant—and that's OK. Do your best to curate a distraction-free environment and don't be afraid to reach out if you need extra support.
5. Close your cupboards
We love a good mukbang—but, it can be hard to focus on the lecturer over the sound of someone slurping up some soup.
If you need to have lunch during class, do so respectfully by muting your microphone and turning off your camera.
6. Compile your questions
Online lectures have a slightly different flow than in-person lectures. Because of that, constant questions can be a real interruption.
Instead of asking your questions as you think of them, write them down and get clarification at the end of the lecture. This adds structure to the class and uses everyone's time more efficiently.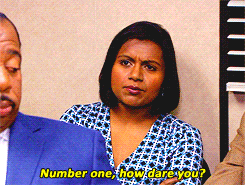 7. Collect consent for your screencaps
Your friend couldn't make today's class and asked you for study notes? No problem—but, before screenshotting or screen recording any information over video, be sure to get the go-ahead from your peers and instructor.
It may not seem like a big deal to you, but you never know who is—and, more importantly, who isn't—comfortable being captured.
Follow these steps and your online lectures will be a piece of cake.
Now, go enjoy your Sunday.
---
Stay awake and alert in your online lectures by improving your sleep schedule.
Follow IGNITE on Facebook, Instagram, and Twitter for all things student life.