They're here to help.
IGNITE is all about representing students–that means finding new and innovative ways to make your life at Humber or Guelph-Humber better.
Lucky for you, we have a strong group of individuals who have your best interests in mind and work tirelessly to give you the best experience yet.
One of the many roles meant to foster advocacy and leadership for students is the Student Engagement Coordinator (SEC). The SEC works to advocate for students at each campus. They contribute to IGNITE offerings and ensure the mission of IGNITE is being successfully implemented throughout their campus.
Long story short, their job is to collaborate with you, for you.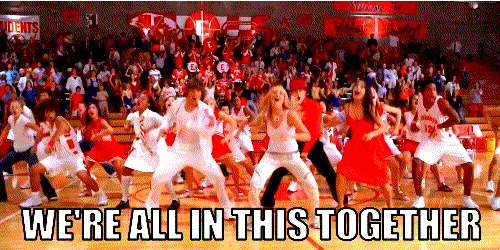 We searched across all campuses to find the perfect candidates to represent you and found three brilliant people who will lead in the upcoming years.
Without further ado, we're happy to introduce our 2020-2021 Student Engagement Coordinators:
Camila Ruiz Tacha | Humber North | Bachelor of Child and Youth Care program | Graduate | @ignitenorthsec
Tell us a bit about yourself!
I was born in Colombia, I moved to the United States when I was 5, and then moved to Canada when I was 12. I have a passion for working with children and youth and love to travel, and volunteer abroad! So far, I have been to 13 countries and 26 cities, but of course, I plan to expand those numbers. Someday, I plan to mix my passion for travelling and my passion for working with young people together to help marginalized communities. I enjoy going on hikes, working out, watching Netflix, and eating! My favourite food is sushi, and my favourite all-time snack is popcorn.
What's something you wish all students knew about IGNITE?
I wish students knew that IGNITE is more than just fun events and popcorn in the hallway. IGNITE contributes to the welfare of all students and truly cares about giving back to them, even in the simplest forms like providing agendas. We focus on student experience overall, whether it be through career services, health and wellness, advocacy, leadership and programs, or events.
What excites you most about representing students as an SEC?
Having the opportunity to engage with students in person. In my previous role as a Board of Director, it consisted of a lot of behind the scenes work and approving budgets and initiatives. This role will give me an opportunity to create relationships with students and listen to their concerns. It also gives me an opportunity to develop my professional and personal self, bring some of my ideas to light, and continue contributing to the welfare of students!
How are you keeping busy while stuck at home?
I've definitely been sleeping a lot! But aside from getting rest, I've been working out, watching Netflix and taking on hobbies such as calligraphy. I've also taken the time to clean out my room, do goal setting, and created a vision board to keep me motivated!
What song best describes you?
The song that best describes me would be "The Climb" by Miley Cyrus. I'm a very ambitious person, and this song really speaks to my character when it comes to accomplishing anything!
Erika Johnson | Humber Lakeshore | Public Relations Advanced Diploma | Third Year | @ignitelakesec
Tell us a bit about yourself!
As of September, I will be a third-year public relations student in the advanced diploma program. I thrive in the sun so if you see me outside catching some rays on campus, say hello! In my free time, I love to cook, read a good book and workout because they allow me to tune out the craziness of the world and focus on my self-development. If I had all the free time (and money), I would become a global citizen by travelling the world and immersing myself in the beauty of various cultures.
What's something you wish all students knew about IGNITE?
I wish all students knew that we are truly here for them! It doesn't matter where you come from or what program you're in, your voice matters and we're here to make sure it's heard. Never hesitate or feel like a burden when you have any questions, concerns or even compliments. From one student to another, just know that everything we do, we do in the best interest of our community!
What excites you most about representing students as an SEC?
What excites me the most about representing students as an SEC is getting the opportunity to really get to know different kinds of people. Humber has a diverse student body and I believe hearing the stories of students from different walks of life will allow me to bring an inclusive and diverse perspective when advocating on their behalf.
How are you keeping busy while stuck at home?
Aside from doing work, I've been channelling my inner Top Chef. Since I've been limiting my grocery store visits due to COVID-19, I've been having fun whipping up creative meals with whatever is in my fridge and pantry. I'm just about ready to compete on Food Network's Chopped Canada.
What song best describes you?
Julia Ciampa | Guelph-Humber | Justice Studies | Third Year | @igniteghsec
Tell us a bit about yourself!
I'm currently a third-year Justice Studies student at the University of Guelph-Humber. I hope to study at Osgoode Hall Law School or the University of Toronto, receive my JD, and become a crown attorney. Previously, I was apart of the Regional Arts Program at my high school where I pursued my interest in vocal music. I have studied many genres of music and have sung pieces in French, German, Italian and Latin. After taking social sciences and law courses in high school, I soon realized the legal field is my passion!
What's something you wish all students knew about IGNITE?
IGNITE is here for YOU! We provide essential support, resources and services to ensure personal success and well-being as well as academic success. Some students may not be aware of all the opportunities and services that IGNITE offers. I hope to act as a liaison for students and the organization to further our outreach and provide support to even more students.
What excites you most about representing students as an SEC?
I am looking forward to advocating on behalf of students! I am also looking forward to creating relationships with students and listening to their concerns so that I can aid in making their post-secondary experience the best that it can be. I am looking forward to sitting on several committees in order to gain a further understanding of the ways we can improve student life.
How are you keeping busy while stuck at home?
I'm currently watching Money Heist on Netflix and I'm hooked! If you like action-packed, thrilling shows, this is the one for you! I also do at home workouts four to five times a week. If you're like me and aren't super confident with working out on your own, I suggest following YouTube tutorials. There are thousands of helpful videos to help you feel good from the comfort of your own home! I also suggest waking up early and exploring your passions! Try to do something that you would not have had the opportunity to do because of your old schedule. There's always an opportunity to learn and grow, despite the circumstances that may come our way.
What song best describes you?
"Unwritten" by Natasha Bedingfield is an uplifting and inspiring song that I feel describes the place that I am currently at in my life! I have passed the halfway point toward completing my undergrad and I am excited to embark on this journey as your Student Engagement Coordinator! My favourite lyric is, "today is where your book begins, the rest is still unwritten" as I am looking forward to what the future holds!
Interviews have been edited for length and clarity.
---
Want to learn more about student advocates? Check out our 2019-2020 Guelph-Humber APR's!
Follow IGNITE on Facebook, Instagram and Twitter for all things student life.