When we think of an entrepreneur, we often picture multi-millionaires sitting as 'dragons' on CBC's Dragons' Den.
But, did you know that 58% of Canadian entrepreneurs are university students or graduates?
Humber's Centre for Entrepreneurship (CfE) and IGNITE set out to support the aspiring leaders in our community through the Launch Me Competition. Students developed and submitted their business ideas for the chance to receive a portion of $20,000 in funding and resources to kickstart their business.
We *virtually* sat down with Alice Wang, Isabel Bowman, Maya L., and Nikki Chawla, the names behind INDY Design and the recipients of an additional $5,000 sponsored by IGNITE, to hear about their Launch Me win and learn more about their mission. Check it out:
The inspiration behind INDY Design
INDY Design was created with the goal of providing digital design and marketing services to businesses, with an emphasis on immigrant and BIPOC entrepreneurs in the e-commerce space.
The group met in their first year of university. While starting INDY Design was always on their minds, the impact of the pandemic is what prompted the team to get started.
"Seeing how small businesses have been impacted […] we wanted to do something to give back to the community," says Alice Wang.
Nikki Chawla says, "you're seeing big giants like Amazon, Walmart—they've all surpassed their profit expectations, and yet a lot of small businesses are shuttering. It feels like there's an imbalance in the industry."
The importance of BIPOC representation in the e-commerce space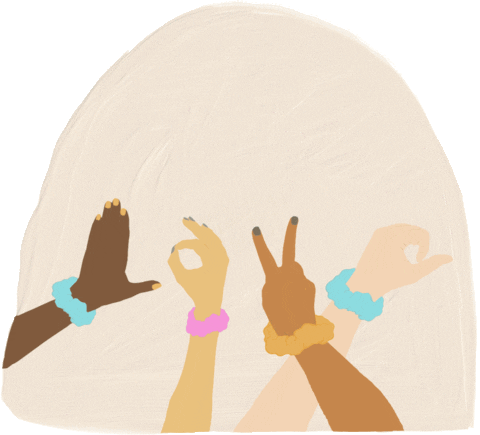 As a woman currently working in a male-dominated environment, Chawla spoke about the challenges that can come following post-secondary when there's little-to-no representation.
"You're thrust into the world and expected to put forward ideas and hold your own. […] It's really hard when you're not represented because you have no safe space."
These safe spaces, as Chawla explains, allow an individual to discuss unwanted comments or bond with others similar to them.
"The political climate has really been exposing a lot of inequity."
The challenge to starting a business:
The biggest challenge, according to Chawla, was "finding the drive."
Isabel Bowman elaborated saying, "it's tough to go from ideating to actually putting together the documents, spending the hours and gruntwork hashing out the exact vision."
Chawla explains the impact the Launch Me competition had on the team transitioning INDY Design from an idea to a functional business plan.
"A lot of the time, when you're starting, this ideating stage can go on for so long and there's no deadline."
"The Launch Me competition was the thing we needed—the driving force—behind us actually sitting down and forming a business plan."
INDY Design's advice to fellow student-entrepreneurs:
"Just start," says Chawla and Bowman.
Bowman continued saying, "you don't have to start a business to start doing work. You can freelance and start building up your portfolio immediately."
"Don't think you need a fancy logo to get started doing the work that actually matters to you."
The impact of funding for student-entrepreneurs:
"It's immeasurable," says Chawla. "The scholarship allows us to actually do this [INDY Design] without taking on a loss, which is really great as recent grads and students with almost zero disposable income."
Bowman continued saying the Launch Me competition put the team in touch with "so many more mentors than [they] ever could have imagined."
INDY Design is a force to be reckoned with. Their commitment to bettering the world is to be applauded.
You can support and follow INDY Design on Instagram and LinkedIn to follow their journey.
---
Ready to get your hustle on? Learn how to balance the hustle from none other than, Sophia Amoruso!
Follow IGNITE on Facebook, Instagram and Twitter for all things student life.