We all know how stressful exams can be.
Midterms just ended, and exams are probably the last thing you want to focus on. Try to stay positive, because after all, this last push through finals will make that summer break so much sweeter!
It's important to de-stress once in a while during this busy season. Need some help letting the stress go? Check out ways to practice mindfulness. Not only is it a good way to keep you from worrying too much, but it also counteracts the negative effects stress has on your body.
Need help studying? Our Ultimate Final Exam Study Guide shows you some of the best ways to breeze through your finals.
IGNITE asked students how they cope with exams, and how they manage to stay positive. Here's what they had to say:

Gumoor – Psychology, Guelph-Humber
"I prioritize in terms of what assignments I have to do, and I try to get them done first. In terms of studying for exams, I prioritize as well. Outside of studying, I take some time to watch Netflix and relax. I'm actually watching RuPaul's Drag Race right now."

Maria – Finance, Lakeshore
"Go to the gym – that helps you with the stress. It really does."
Adi – Project Management, North
"I do a lot of planning when it comes to exams. But I also find it's important to take short breaks, and do something that makes you feel good. I try to think positively, clear my mind, and maybe do a bit of meditation so I don't feel worried about the exam. Also going for walks to get some air!"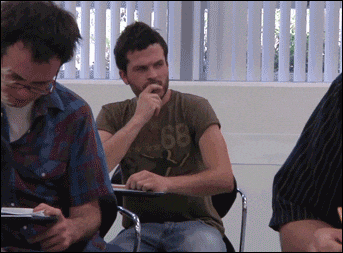 Rosie – Psychology, Guelph-Humber
"I guess I try to focus on what's important and figure out what's probably not going to be on the exam. I like to take time for myself."
Taz – Journalism, North
"Breaks, lots of breaks! My advice for students would be to spend some time with friends. Go see a movie, go to the gym, go eat snacks. School is important, but it's also super important to make sure you're okay."
Maheen – Business, North
"When I'm really stressed I watch a lot of romcoms and forget about everything."
Francisco – Finance, Lakeshore
"I think actually sleeping. You know how some people don't sleep to finish studying. I don't think that helps. Personally, for me, that doesn't help."
---
*These interviews have been edited for length and clarity.
Exams are no easy feat. Check out more advice on how to cope from other students.
Need an excuse to laugh? Comedian, actor, and Daily Show correspondent Hasan Minhaj is coming to IGNITE Real Talks on April 12th. Be sure to register for a chance to hear him speak and to take part in the Q & A.