Don't let quarantine stop you from being a good human.
As concerns of COVID-19 sweep the globe, you may think your activism efforts have to be put on hold. This isn't the case. While city streets lay barren, climate protests, community care, and overall good deeds still continue—just online.
Here are 5 easy ways to keep up with your activism efforts from the comfort of home:
1. Shift your focus.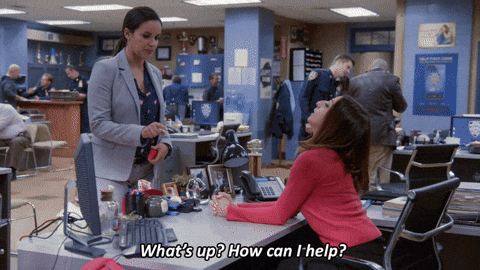 Global concerns have shifted. In this challenging time, it's entirely okay to forgo your in-person climate efforts to help your community—in fact, we encourage it.
Find a Facebook group in your community and see how you can help.
Here are some ideas:
Delivering groceries to at-risk neighbours

Checking in on loved ones

Donating to food banks

Dog-walking

Donating medical supplies

Online peer support groups

Baking and prepping meals

Delivery services

Homeschool lessons
Never forget the power of small actions.
2. Take your #ClimateStrikeOnline.
School strike week 82. In a crisis we change our behaviour and adapt to the new circumstances for the greater good of society.

Join the #DigitalStrike – post a pic of you with a sign and use #ClimateStrikeOnline ! #schoolstrike4climate #fridaysforfuture #climatestrike #COVIDー19 pic.twitter.com/fZkjqN3DOw

— Greta Thunberg (@GretaThunberg) March 13, 2020

As classrooms move online, so are climate-striking students.
Fridays for Future, AKA the global activism group led by Greta Thunberg, have taken their weekly protests online. #ClimateStrikeOnline is gaining traction as a Twitter hashtag with young people showing their solidarity with the climate justice movement.
You don't even need a sign to show your support. Retweet, like, and reshare what you can to get your message heard.
3. Keep April 22-24 on your radar.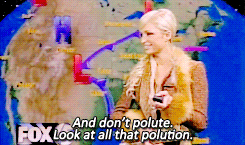 Did you know April 22, 2020, will be the 50th anniversary of Earth Day?
Although the day is usually marked by beach clean-ups, protests, and conferences, abrupt cancellations have forced eco-oriented organizers to get creative.
In an effort to engage folks across the globe, climate activists have come together to organize a three-day online Earth Day extravaganza like no other. From April 22-24, millions will partake in a 72-hour live stream to educate, inform, and inspire climate action—all from the comfort of home!
The FREE event will amplify the voices of the frontline, Indigenous, and POC leaders across the globe.
Participants can look forward to:
Teach-ins

Musical performances

Youth activism efforts

Q&As

And so much more
Check out the #StrikeWithUs website for the full three-day line-up.
4. Support small businesses—if you can.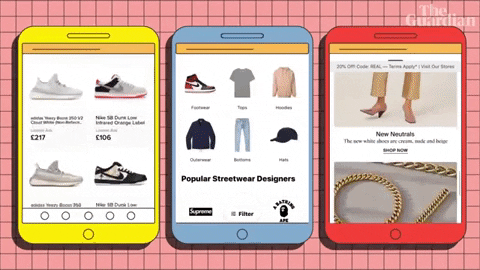 With lay-offs and job uncertainty hitting businesses left and right, your favourite small companies are suffering more than ever. Just like us students, many independent shop owners and creators are in need.
If it's in your budget, consider supporting them any way you can:
Prevent food waste by supporting restaurants offering take-out or delivery

Buy gift cards to your favourite businesses to let them know you can't wait to visit once things calm down

Purchase groceries from your local stores if you can

Donate to community food banks and shelters

Buy creations from your favourite Instagram boutique

Attend online art exhibits, and other virtual offerings like these

Take part in live streams from your fave local health and wellness business
But, if financial support just isn't in your future, there are so many other ways to show them you care. If they have a social media page, show your support by dropping a like or comment. If your cousin has run out of pocket-sized pitas for the third time this month, let her know of your favourite grocer down the street. And, if a business is offering free opportunities to support them online, take any chance you can.
It doesn't have to be difficult!
If you've been financially affected by COVID-19, we invite you to apply for IGNITE's Emergency Financial Relief Program. We have $250k just for Humber and University of Guelph-Humber students in need.
The more we support each other right now, the better.
5. Stay woke.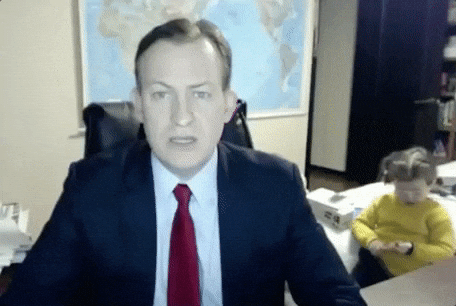 As the world moves indoors and online, it can be tempting to distance ourselves from what's going on. But this is no time for ignorance.
Staying up-to-date and informed on government policies, local and global news, as well as the health of friends and family is critical. More than ever, finding sources you can trust is vital. Luckily, IGNITE has you covered with daily COVID-19 updates specifically for Humber and Guelph-Humber students.
As the coronavirus situation continues to evolve, we're all learning to adapt to living online. Cancelled protests and events may feel devastating for activists everywhere.
But for now, it looks like digital activism is here to stay.
---
Make the most of your time at home and check these ways to stay social while social distancing.
For news you can trust, here are 4 student-friendly sources for COVID-19 updates.
Follow IGNITE on Facebook, Instagram, and Twitter for all things student life.