In grade five, I had my first encounter with bullying.
What began as teasing in the schoolyard transformed into online threats. It seemed no matter where I went, the insults followed. I became isolated, depressed, and angry. There were times when I became the bully—not just toward others, but also toward myself.
My story isn't unique. One in three students experience bullying in Canada. Those numbers only increase when a student identifies as LGBTQ2S+, is a visible minority, or differently-abled.
Despite the insults I encountered, there seemed to be no worst bully out there than myself—and I know I'm not alone. Whether you've been bullied, live with anxiety, or have an off-day, negative self-talk can consume you.
But there is hope.
Let's talk anxiety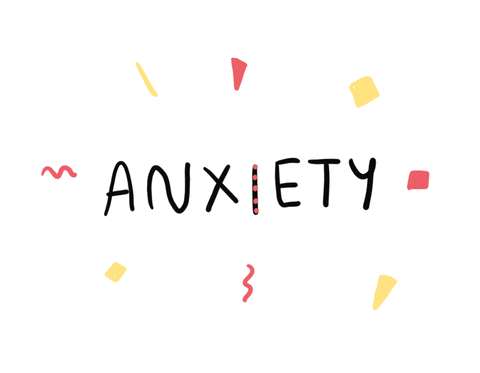 To celebrate Pink Shirt Day, we *virtually* sat down with registered family therapist and psychology professor, Theo Selles, to chat about anxiety and embracing fear.
What I took away from this conversation is that fear and anxiety controls much of the negative self-talk we have. When we're intimidated, nervous, or anxious, we tend to judge ourselves for these feelings.
"Don't think less of yourself for having anxiety," says Selles. "It's not your fault you're afraid."
So, how do we actually silence this inner-bully?
Being kind to yourself is a lot easier said than done.
"Sometimes we're good friends to ourselves; we are encouraging, loving, supportive. Then there are other times when we suck at our relationship with ourselves," says Selles. "Our relationship with ourselves fluctuates, just like our relationships with others."
Our relationship with ourselves will never be perfect. But there are steps we can take to become kinder and more compassionate towards ourselves.
Step one: Identify when your inner-bully appears
It can seem harmless to brush off unwanted thoughts.
However, according to Selles, "the things you say to yourself impact you just as the things that you say to other people."
In order to silence your inner-bully you have to first acknowledge it's there. Tune into your thoughts to identify potential triggers and emotions that cause this negative dialoge to erupt.
Step two: become your own advocate
Don't be a bystander in your own mind. Counter these negative and demeaning thoughts with positive ones.
Start by empowering an opposing voice inside your mind. You could envision a family member or friend standing up for you on your behalf. See this voice as your beacon of hope when you're feeling defeated or unmotivated.
Step three: think outside yourself
Often, the things we think about ourselves are things we'd never say to other people.
"Talk to yourself the way you would talk to other people," says Selles.
By replacing "I am" with "you are," we reveal how cruel we can be to ourselves. Practice speaking to yourself as a friend and see how much more compassionate you become.
For Pink Shirt Day (Feb. 24) this year, show yourself the same kindness you do to others. And while you're at it, don't forget to join us in promoting kindness by sharing pics of you in your new Pro Kindness Kindness Club hoodies or fave pink shirt on Twitter and Instagram.
---

While you're at it, read all about the importance of maintaining healthy relationships.
Follow IGNITE on Facebook, Instagram and Twitter for all things student life.