Online does not equal disconnected.
From late-night study sessions to club meetings to maybe helping each other justify drinking too much coffee, great friends are without a doubt the best part of post-secondary. And, when times are tough, a good group can help you maintain a sense of normalcy.
These days, normalcy is worth its weight in gold—but, with Humber College and the University of Guelph-Humber conducting the Summer 2020 semester remotely, it's been hard to come by.
Luckily, there are ways to meet new people in your online classes. All you need is the drive, creativity, and, of course, your winning personality.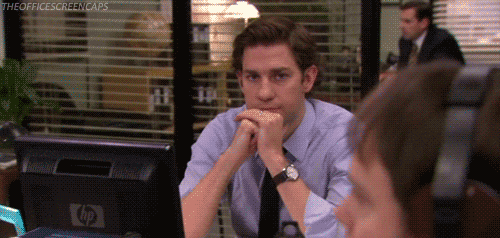 Started from the study group, now we're here
I get it. You want to make friends in your online classes, but Facebook stalking your classmates and sliding into their DMs to strike up a conversation feels creepy. That's why you start a study group!
Blackboard, as well as most other online learning platforms, offers you the ability to message all the members of your course at once. Use this feature to take the initiative and propose a virtual study group. You might set up a group on Facebook, where members can ask course-related questions, create a class group chat over WhatsApp or even organize weekly Zoom study sessions.
Your peers will likely be grateful for the academic support (let's be real—it can be hard to stay on track without specified class time). As a bonus, online study groups are the perfect segue into socialization!
Take advantage of technology
Social media is good for more than spicy memes and scrumptious recipes. By its very definition, social media is designed to help you be social.
Once you start feeling comfortable with your classmates in your study group, take the next step by following their socials. At this point, you'll know each other well enough to chat about things besides school. Maybe you've discovered a common interest and share relevant posts with each other. Maybe you'll bond over a shared favourite YouTuber. Maybe you'll make plans to attend an IGNITE event together once we're allowed back on campus.
The opportunities are endless; how you seize them is up to you.
Don't worry, be app-y
Although most coming-of-age movies would have you believe otherwise, you won't necessarily meet your best friend for life in your very first college class—or in any college class, for that matter.
If you aren't clicking with your fellow e-schoolers, but you still want to be a socially distanced social butterfly, try finding like-minded individuals over friend-making mobile apps!
The popular dating app, Bumble, has a feature exclusively for platonic connections called Bumble BFF. It works just like a typical dating app: you create a profile, add some pictures, write up a short bio and start swiping. Only, instead of searching for an S.O., you're trying to find someone to FaceTime while watching Chopped (which, if I'm being honest, is something I need much more than romance).
Alternatively, Meetup allows you to find people in common by searching based on your interests. It hosts groups for everything from sports, to film, to health and fitness. Typically, it's used to orchestrate in-person group gatherings—but, during this period of social distancing, users are hosting virtual hangouts.
All are welcome, so charge up your phone and get friendly!
Be bold
There's really no way around it: making friends virtually requires some forwardness.
Most people are hesitant to strike up a conversation with a stranger online. If you reach out first, there's a chance your potential buddies will feel more comfortable getting to know you.
However, be respectful. We're living through tough times; making new friends might not be everyone's top priority. While you might be hurting for some social interaction, the fact that you're able to focus on expanding your social circle right now is an immense privilege.
In short: when it comes to building remote friendships, you've got to be brazen. Once you've worked up the courage to reach out, the internet is your strongest tool. Get connected, get connected.
See what I did there?
---
Host the ultimate online study group with these handy tools.
Follow IGNITE on Facebook, Instagram and Twitter for all things student life.