Study tip: Laminate your notes so the tears roll off.
It's April, which means the end of the semester is near! The flowers are blooming, birds are singing, and teachers are preparing tests for the dreaded finals week.
With stressing about COVID-19, navigating online classes, and for some, moving home, the past few weeks have been riddled with uncertainty. Now with finals in the mix, it can be difficult to find the motivation to study and work on projects from the comfort of your bed when all you want to do is finish Tiger King.
But, with a little help from our friends, we can get through this!
When you think study groups, you might be imagining a group of classmates sitting in a dark library until the crack of dawn with coffee cups scattered around them. While the latter might be true, with the internet at our disposal, anything is possible while social-distancing— including study groups.
Here are 6 ways to host a fire study group this semester:
1. Google
Google has an array of online tools you can use collaboratively. Many know and love Google Drive. This tool allows you to make spreadsheets, documents, and slide shows while sharing these projects with your classmates and working on them simultaneously.
Google Hangouts, on the other hand, allows you to chat and video chat with your classmates. You can also share your screen, read textbooks together, make a mindmap, or watch a TikTok complication on YouTube when you all need a break.
2. Quizlet
Quizlet is an amazing app that gives you the ability to create and study from flashcards by importing your notes. You can also choose from pre-made flashcards made from other users to save yourself some time. On the go, on your own, or with a group, you can fit in a study session at any point.
Simply swipe right if you know the answer and left if you don't; it's the Tinder of studying!
3. StudyBlue
StudyBlue's main purpose is collaboration. You can connect with your classmates or other students with similar learning goals and subjects. This is your one-stop-shop for flashcards, shared notes, and study guides. You can even team up on projects through StudyBlue.
This site has a self-assessment tool as well. This tool gives you a score to track your progress in a subject. With its free mobile app, you can study anywhere too!
4. Kahoot!
If you ever played Kahoot in high school, you know how much fun you can have while learning. Kahoot lets you create a game-show-like study guide that you can play with others. By simply sharing your unique game code, anyone can play with you.
The game is best played on a shared screen, so you can combine video calling with Kahoot so everyone can get involved! There are also tons of pre-made games that you can play and study with on your own time.
5. GoConqr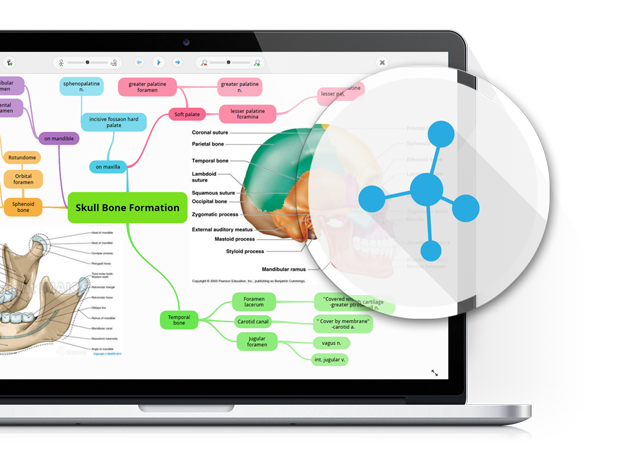 Visual learners, listen up. GoConqr is a study tool that allows you to create mind maps with pictures and information that all connect seamlessly. This technique helps with memorization and comprehension. GoConqr also allows you to collaborate with other students to feed off their ideas and information as well.
On top of mind maps, GoConqr also includes a study planner, tracker, and self-created quizzes. Better yet, this website is free!
6. Video conferences
Video conferences can be a simple yet fun and effective way to study with your classmates. Break out the textbooks, play a round of Kahoot, or test each other with flashcards from Quizlet. Mash-up all the previous tools mentioned to host one big study party with apps like Skype, Zoom, or Google Hangouts!
You don't need to go through finals alone. The internet is the perfect way to reconnect in a time of isolation. Reach out to your classmates and plan a study date; chances are, they're needing the support as much as you do.
---
Completing group projects from afar? Learn how to tackle group projects with distance added.
Follow IGNITE on Facebook, Instagram, and Twitter for all things student life.