Is it just us or does it seem like everyone is constantly buying new clothes?
TikTok is rife with outfit challenges and fashion hauls (although YouTube did it first). Posts hashtagged #ootd are one of the most popular genres on Instagram and the network just replaced its activity tab with a shopping tab.
And, while, sure, social media platforms aren't real life, they certainly affect how we engage with our closets and value – or, rather, devalue – our clothes. For example, trend cycles, or the "…cycle by which a fashion trend is introduced, rises to mainstream popularity, declines, and finally gets rejected," have become significantly shorter, morphing into "micro-trends."
In other words, things are now moving in and out of style faster than most people (especially students and recent grads with, you know, budgets) can keep up. As a result, many have started to rely even more heavily on fast fashion brands – like SHEIN, Zara and H&M – to stay on trend. Alternatively, people flock to the thrift shopping and reselling market – so much so that it's expected to double by 2025.
However, the problems with both the fast fashion and thrift shopping industries are increasingly being noticed and discussed in the public sphere.
Fast (and loose) fashion
Fast fashion is incredibly environmentally destructive; the United Nations believes it's "…the second most polluting industry in the world." And companies know it – that's why they make false claims about being environmentally friendly (also known as "greenwashing"). On top of pretending their clothes are made from recycled fabric, fast fashion companies have become known for stealing ideas from smaller designers.
@SHEIN_official just ripped off and stole one of my designs

WTF?!?! pic.twitter.com/SX7krawFyB

— Ana ❤️‍🔥 (@MoontripMarket) December 30, 2020
So @FashionNova stole my dads artwork and put it on a dress they've been selling. They never contacted my dad and have not been responding to his emails or calls. They still haven't taken down the dress. I'm not gonna support a site that steals artwork and claims it as their own. pic.twitter.com/nPKNFB73WS

— alien goddess (@syd_knees) September 11, 2018
Im SO over these major brands stealing from black designers. @SHEIN_official STOLE my @sincerelyriaxo designs to a T. They couldn't even change ONE thing and it's now one of their highest selling items. They even stole the brands aesthetic. Like Come on pic.twitter.com/ose8DiM9hK

— Mariama Diallo ✨ (@MariamaDiallo__) June 11, 2021
Brands in this industry also exploit their labourers to make their business models work. You can only get a T-shirt for $5 because the person who made it isn't being paid a living wage and is likely working in inhumane conditions. And, note social entrepreneur Ayesha Barenblat and labour rights activist Aditi Mayer, "colonial mentalities and practices continue to reign supreme in how business operates today." So, extrapolates blogger Tyler Chanel, the fast fashion industry's environmental and labour exploitation disproportionately affect communities, and especially women, of colour – they are as much issues of race and gender as they are of environmentalism and labour.
Shifty thrifters
Because of the problems with fast fashion, many have turned to thrift shopping and reselling – through sites like Depop – to source their clothes. However, the increased interest in these stores from people who don't really need to shop there has led to the gentrification of thrift shopping.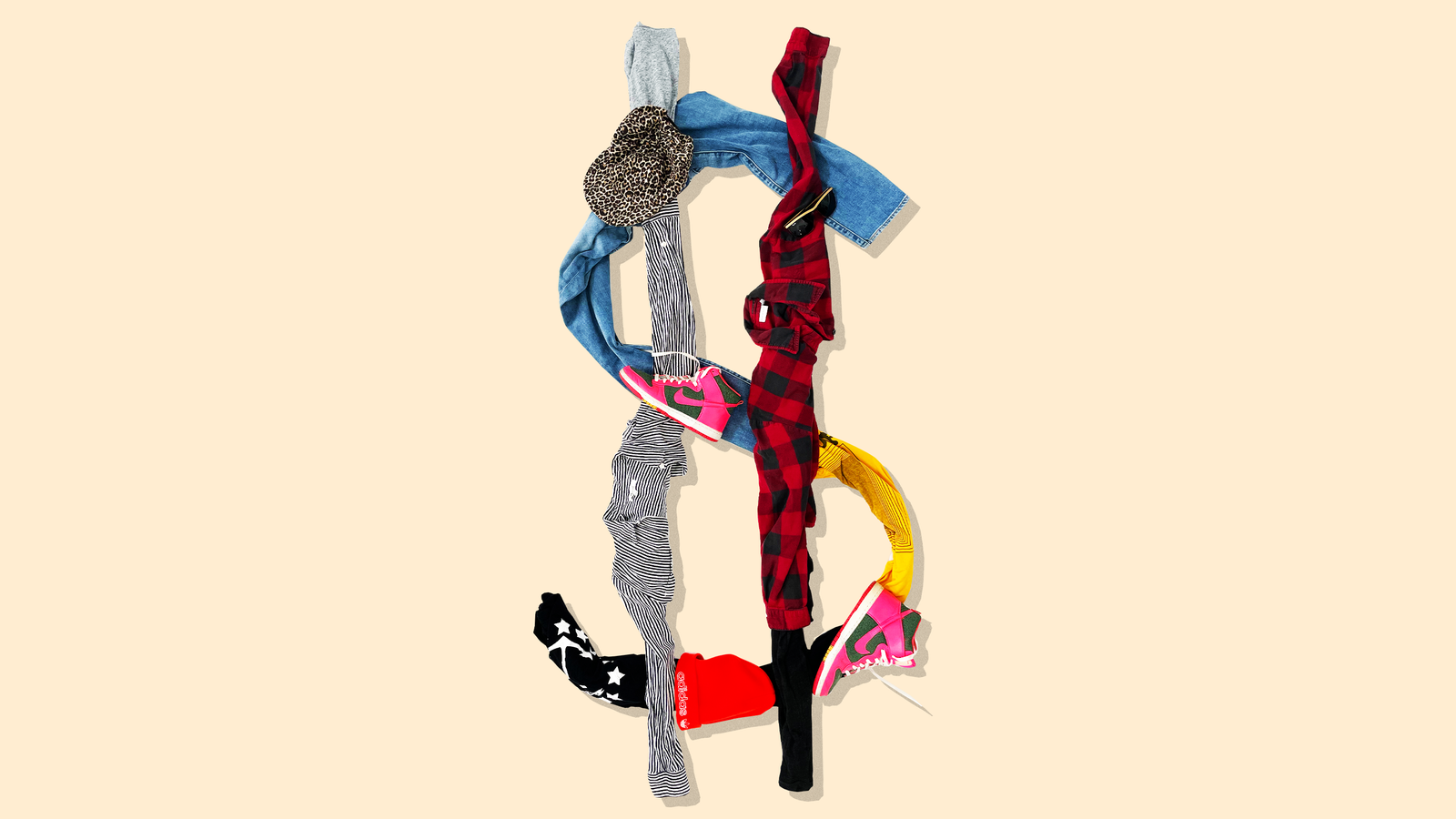 When people who can afford to shop elsewhere, and have time to spend hours sorting through clothing racks for the best pieces, start buying up all the trendiest items at thrift stores en masse – either to wear themselves or to resell – prices at those stores go up, leaving little for those who actually rely on them.
So how are you supposed to buy clothes?
OK, you understand at least the basics about why fast fashion is an exploitative business model. You understand it's not good to exploit thrift stores if you're able to shop elsewhere.
So now what?
As a student, it can be frustrating when the conversation about ethical shopping stops at, "Fast fashion is bad! Thrift shopping is also bad! And you're bad for supporting them!" because you have a budget and you need to clothe your body.
Or, maybe you do have a bit of extra money to buy from smaller, more sustainable brands from time to time, but they don't run big enough. These brands are notorious for excluding larger plus sizes from their ranges – which, in writer, stylist and consultant Aja Barber's words, "…is an example of fat body oppression and a reminder that fatphobia exists in many spaces within our society."
Maybe it's both. But, whatever your reason, you're trying to be a more conscious clothes consumer and abandoning fast fashion altogether isn't an option.
So, here are some tips for shopping more sustainably within your means:
Reduce, reuse, recycle
Turns out that slogan you learned in elementary school is useful here, too.
The easiest way to avoid boosting fast fashion's bottom line is to reduce your shopping overall. Before running to H&M to buy a dupe of that blouse you saw on TikTok that'll be just perfect for your next Y2K-inspired look, ask yourself if you'll reuse it. Do you have more than one way to wear it? More than one occasion to wear it on? Once it's worn out, can you recycle it into a crop top or cleaning rag?
In short: be intentional. Choose clothes you can incorporate into many outfits, treat them well and use them for as long as you can.
Quality check before you buy
Purchasing well-made and durable pieces will help ensure your clothes last long enough to be reused. Here are some basic ways to quality check pieces before you buy them:
Pull gently at the fabric near the seams. If you can see gaps in the stitching, it will likely fall apart soon.
Hold the garment up to the light. If you can see through it, it may not be built to last.
Check if the pattern lines up at the seams. If it doesn't, it might be thrown together.
Check if items with buttons include an extra button and thread. If it doesn't, that might mean the maker doesn't expect it to last long enough to need mending.
Make sure it's sewn, not glued. Glue is cheaper than thread and might fall apart quicker.
Donate to your friends and community
Only about 25 per cent of items donated to thrift stores actually get sold. If you want to make sure your clothes find a new, loving home, consider a clothing swap with your friends before donating.
Alternatively, donate to local organizations that give clothes directly to those who need them instead of defaulting to Value Village or The Salvation Army.
And, don't use donation bins as a garbage disposal. Old, stained or otherwise poor quality donated clothes usually end up in landfill. Try upcycling instead!
We know that sometimes fast fashion and thrift shopping are your only option, but that doesn't mean we can't still consider things like sustainability. When it comes to shopping fast fashion out of necessity, perhaps designer Vivienne Westwood said it best: "Buy less, choose well, make it last."
If only that were a TikTok trend.
---
For more on sustainability, check out how this Humber student incorporates eco-friendly habits at home.
Follow IGNITE on Facebook, Instagram and Twitter for all things student life.