Smashing barriers one conversation at a time.
Canada has a long history of celebrating our cultural diversity, though Black History Month originated in the United States. The event was first created in 1926 by a Harvard-educated African American scholar named Carter G Woodson. He wanted to create a space that would recognize the accomplishments and achievements of African Americans in the US. It didn't take Canada too long to follow suit.
In the 1970's, the week was renamed to "Black History Week," and then a few years later the celebration developed into what we know today as Black History Month.
The event became recognized by the Canadian parliament in 1998 when the Honourable Jean Augustine – the first black female in the House of Commons – brought a motion for recognition of the event.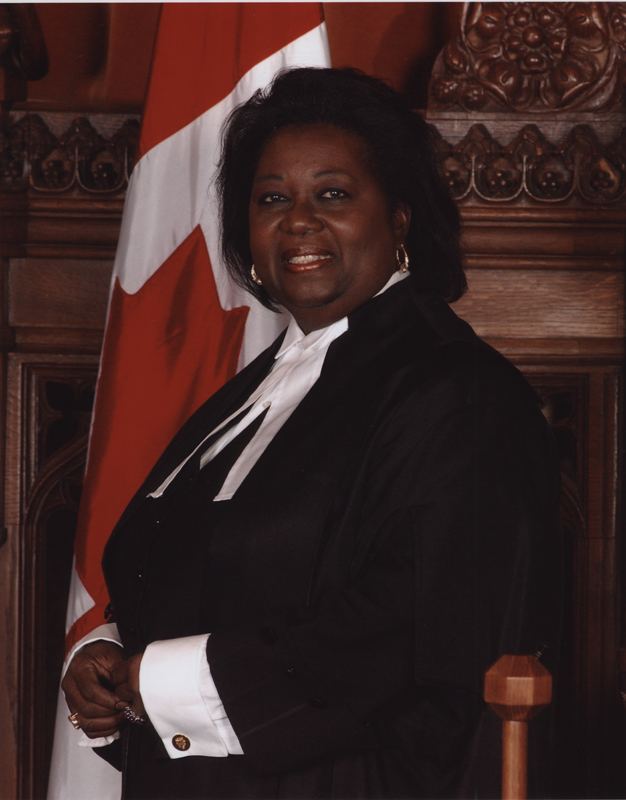 Black History Month was again brought up in Parliament by the first appointed black Senator, Donald Oliver. This motion, passed on March 8, 2008, would enshrine Black History Month into law, and ensure that the recognition of the vibrancy of Canadian culture remains untouched.
The importance of celebrating diversity in our country cannot be understated. Having a month where we, as a nation, honour the contributions of a group so often underrepresented is of the utmost importance. But sometimes, in spite of our efforts, we still see incidents of racial hatred and violence across the country and around the world. Even though it may seem impossible to try and eliminate racism once and for all, we must continue to fight and work to be the change we want to see in our world.
A little closer to home, Humber College, The University of Guelph-Humber and IGNITE have been working hard to promote diversity and bring us closer to the goal of ending Anti-Black Racism on campus.
I sat down with the Adam Benn, manager of the Center for Human Rights, Equity, and Diversity, to talk about the initiatives Humber has been working on to reduce racism and microaggressions on campus.
Check out all he had to say here:
1. What is Humber doing at an institutional level to help reduce anti-Black racism?
All staff are required to attend a three-hour human rights training session which deals with AODA, sexual assault, etc. From Humber's strategic plan, the Equity, Diversity, and Inclusion (EDI) Task Force was created to help determine areas for improvement. The Task Force consists of approximately 40 staff and students. The three main pillars of the Task Force are embedding equity, diversity, and inclusion into the school curriculum, improving access for student and faculty, and evolving campus culture to be more inclusive. The EDI standing committee is a permanent committee that focuses on increasing diversity in hiring. The best way for places of business to make positive steps toward eliminating anti-Black racism is to hire Black staff members to help with the education process.
2. Does your office ever collaborate with the BASE on events or promotions?
A committee was formed to help facilitate Black History Month events. Humber has partnered with the BASE on many of these events. On February 13 we are hosting an event on challenging Black racism. Humber also focuses on getting feedback from students about racism they have experienced and tries to incorporate these experiences into the training, so staff doesn't repeat the same mistakes. In addition, Humber also hosts tables at the BASE's events. The BASE is part of the EDI taskforce.
3. Unconscious bias can often come out in staff and students as microaggressions. These can sometimes come up either between students or even perpetuated by professors in the classroom. Is there any sort of anti-unconscious bias training that is administered to teaching staff?
EDI committee is working on creating a training program on implicit bias. There are currently two programs in place, one for students, called Unconscious Bias 101 – What Is It? The second one is for staff members, which addresses hiring and unconscious bias. There is also the Teaching Excellence Program which is a one-year training program, that all full-time faculty must go through in order to teach. This training includes an unconscious bias component.
4. Is there a mechanism in place for staff or students to report racism/racist events on campus?
Humber students can report incidents (relating to staff conduct) through the Equity office. All complaints taken very seriously. The Humber Complaint resolution procedure is used to deal with these issues. It roughly looks like this: Step one is addressing the issue, step two is initiating any process (inquiry, or education). Most matters don't usually progress further than this stage. Step three is mediation and on step four an investigator sits down with complainant and gathers information. They also interview with the respondent. A transcript of the interviews is ordered, which is signed off by this office. Then the matter then goes to human resources to deal with. All appeals are then dealt with by the President of Humber. If the incident is student on student, they would report to the office of student conduct.
5. What resources are available for staff and students to continue their education on the subject of combating racism/unconscious bias?
The Humber website has all the information and events. There are diversity and inclusion dialogues once a month for staff to increase their capacity. All of these events are also open to students.
*All interviews have been edited for length and clarity.
---
For more Black History Month events, be sure to check out the Black Excellence Conference.
Follow IGNITE on Facebook, Instagram, and Twitter for all things student life.