Your life is about to get so much easier…
The days are getting shorter, the weather's getting colder, and Elf is playing on every channel. That can only mean one thing: winter's coming! With all these changes happening, some might start to feel the effects of winter fatigue which include physical inactivity, mental exhaustion, and lack of creativity. When we feel tired and lack motivation, we tend to fall back on our unhealthy eating habits.
The good news is, even in these cold winter months, you can maintain a healthy lifestyle by meal-prepping. Meal-prepping is exactly what it sounds like; preparing your meals ahead of time and portioning them out to fit how many nutrients and calories your body needs. It saves you time, and helps you stay on track.
Here are some tips to get you started with meal-prepping:
Make a grocery list
This is probably one of the most important tips on this list; you can't prep meals if you have no food in the fridge! As a beginner, its easier to stick with simple recipes for now so you don't get overwhelmed with the little details. Then, make a list of all the food you'll need for breakfast, lunch, and dinner and stick to it when you go grocery shopping.
Depending on whether you live on res or at home, you can divide the cost of groceries with your friends or family. You can also try and find recipes that call for the same ingredients to save more money. For example, you might have brown rice and fish for lunch and then a fish taco for dinner.

Choose a day to prep your meals
To start off with, choose two days of the week when you can put aside a couple of hours to prepare your meals. It might be a bit much to cook them all on one day, so spreading out the work will help. You can also use a calendar to schedule what meals you're planning on making on a specific day.
Also, prepping doesn't necessarily mean you have to cook your meals. You can prepare the ingredients so they're ready for when you need to use them. Cut up the vegetables or fruits you're going to use, marinate your chicken, or add the ingredients to make your sauce.
Get the proper equipment
Sometimes people get intimidated when deciding whether or not to try meal-prepping. Buying groceries and containers, as well as making time to cook meals to last a week sounds like a lot of work (isn't getting takeout just so much easier?!). The truth is, if you come up with a list of the most important things you need, it'll take a lot less time than you think, make you eat healthier, and save you a ton of cash in the long run!
Here are some suggestions of things you'll need:
Microwave-safe glass containers are a must!
Measuring cups and spoons will help you with accurate measurements for ingredients.
A food scale will help you portion how much food you'll need for each meal.
Optional: Slow Cookers will save you a lot of time and effort. All you have to do is set the time, put your desired food in (which could be anything from chicken to rice to vegetables) and go do your other errands. When you come back, your food will be ready!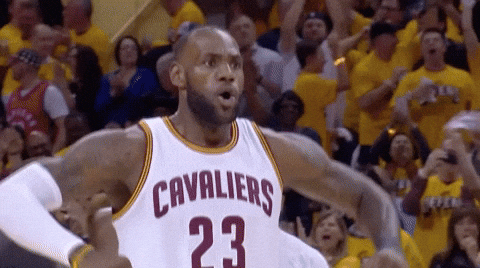 Find inspiration
It's easy to lose motivation to prep meals when we have other obligations, or are just bored eating the same thing over and over again. Instagram is a great way to find new, creative, and delicious recipes from accounts like @damndelicious, @mealpreponfleek, @mealprepsociety and @meowmeix.
There are also plenty of videos on YouTube that can teach you more about meal-prepping or inspire you to continue on your journey. Videos from The Domestic Geek, Tasty, HealthNut Nutrition are a great place to start. Once you're more comfortable with meal-prepping, you can check out BuzzFeed, they have a lot of interesting recipes you can use to switch it up every once in a while. You can also check out our article on 5 meals that are light in calories and costs.
With school, work, and just not having enough energy, meal-prepping might sound overwhelming. But with these beginner tips, you have everything you need to start on your healthy journey.
Time to take the plunge! Have any more meal prepping tips for your fellow students? Let us know on Facebook.