'Tis the season of giving… and debt?
It's no secret that as students we're usually strapped for cash. The holidays are no different. Between scrambling with rent payments, booking tickets home, and paying for groceries, gift giving might seem like the last thing our budgets can handle this time of year. But buying presents for friends and family doesn't have to break the bank!
Here's how to do it right without sacrificing too much of your sweet, sweet cash:

1. Plan and budget
Whether it's for your family of seven, your roommates, or a significant other, planning your gifts ahead of time will save you time and stress. Once you know how many gifts you have to buy, start saving a little from each paycheck to go towards them. Make a budget for how much you want to spend on each person and stick to it. For gift ideas check out our Gift ideas on a budget article.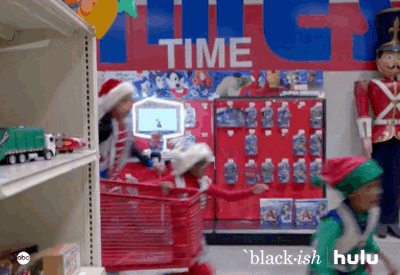 2. Don't start late
Nothing's worse than starting your holiday shopping only to find out that everything is turned over and half the packages are opened and damaged. Don't let that be you this season. Start shopping in advance not only to get the best selection but also to give you enough time to compare deals.
3. Don't be afraid to get your DIY on
Admit it, you've thought of making a homemade gift only to doubt your creative abilities. But DIY gifts can be just as meaningful, if not more, than a store-bought gift. It doesn't have to be fancy, it can be as simple as a photo album, poem, handmade body scrub, or a mixtape of hand-selected tunes.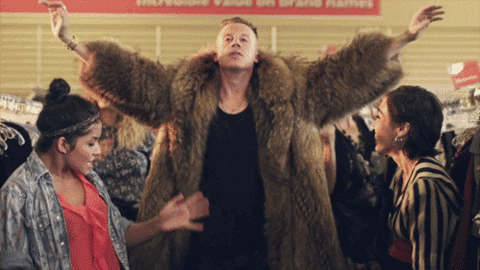 4. Get thrifty!
Before you rush out to drop your money on expensive gifts consider swinging by your local Value Village or consignment store. Not only are you sure to find a bargain, but you'll also score a unique gift (or four) that nobody else will have!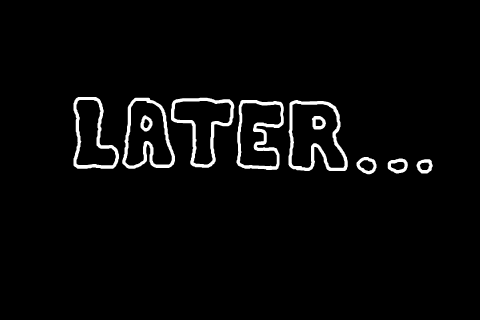 5. Do the I-O-U
Alright so maybe gifts just really aren't in the budget this season — no worries! Do the old I-O-U and give your loved ones a rain check on something they can enjoy later. Not only will you get a few extra weeks to pile together some cash, but they also get something to look forward to even after the holiday season is over. Score! Just make sure you actually follow through on your promise.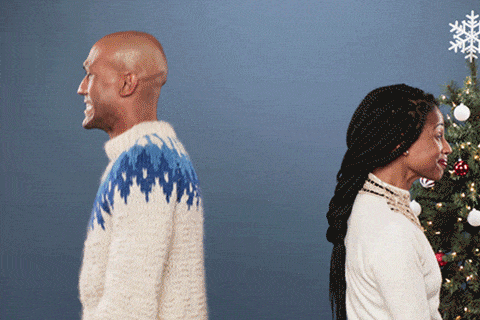 6. Two words: Secret. Santa.
Chances are, you and your friends or family are in the same boat with budgeting this season. Consider doing a Secret-Santa to ensure everyone gets a gift without breaking the bank.
How does it work? All the participants' names are mixed up a box or name shuffler. Each person chooses a name but doesn't tell anyone who they picked. They are then responsible for buying a gift for their selected name. You can set a reasonable budget that no one should go over for a gift. Of course, you don't have to celebrate Christmas to have a Secret-Santa exchange. It's a fun way for everyone to simplify gift shopping while staying within a set budget. Bonus points for the surprise factor!
7. The fine art of re-gifting
Admit it — you still have that candle or T-shirt lying around that you just haven't used. Before you fork over the cash consider gifting a gift you already have. Just make sure you haven't used it and it's still in good condition. Nobody needs to know! Just make sure you don't re-gift to the person that gave it to you!
8. Buy in bulk
If you know you'll be buying gifts for a lot of people, considering buying similar gifts in bulk! Whether it be socks, pens, or headphones, you'll be saving time and money by buying things in a similar price range. Consider items that you can easily find in different colours and styles so it feels like you're buying separate gifts.
---
Happy gifting!
For more advice on holiday gifts check out our other articles on Gift Giving on a Budget and Gifts for the Person Who Has It All.
Stressed with finances this season? Don't forget to take advantage of our Financial Services available to all students!