If you woke up tomorrow with an abundance of fame, fortune, and influence, what would you do with it?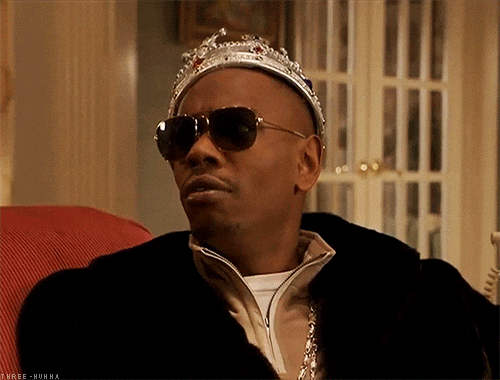 For celebs, fame, fortune, and influence come with the gig. However, each star uses their platform differently. Some make headlines for sporting the latest designer treads, others for posting a viral TikTok.
Then, every so often, we come across celebrities that use their star power for good.
From providing COVID-19 funds and resources to supporting Indigenous kickstart programs, these five stars dedicated their platforms to make global impacts:
1. Rihanna
When she's not dropping hints about one of the most anticipated R&B albums—arguably—ever, you'll find Rihanna completing important philanthropic work with her not-for-profit, the Clara Lionel Foundation.
Named after her grandparents, the Clara Lionel Foundation works to support students from Caribbean countries, who are attending college in the U.S., through its scholarship program. The foundation also works with the Global Partnership for Education and Global Citizen Project to help provide education to children in developing countries.
This past year, the Clara Lionel Foundation donated $5 million toward COVID-19 response efforts around the world. The donation helped multiple countries gain access to protective gear, medical supplies, equipment, and food.
View this post on Instagram
Ri-Ri also doubles as an ambassador for her home country, Barbados, and as one of the best-selling music artists of all time. Whether it's through makeup or global education, Rihanna commits herself to making the world a more inclusive place for all.
2. Blake Lively and Ryan Reynolds
This Hollywood power couple has stolen our hearts for more reasons than one. When we're not stalking their socials to find their lighthearted banter online, we're gushing over their collective generosity.
From supporting food banks to fighting homelessness, the duo has donated millions to countless organizations in both Canada and the U.S.
Back in June, Lively and Reynolds donated $200,000 to St. Francis Xavier University in Nova Scotia to support and kickstart the university's International Centre for Women's Leadership and Indigenous programming.
View this post on Instagram
This donation came just two months after the devastating rampage in Nova Scotia, where Reynolds donated $5,000 to one of the victim's GoFundMe pages.
Lively and Reynold's generosity is truly why they're ultimate couple goals.
3. Dolly Parton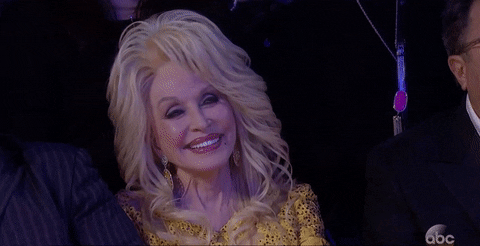 If Dolly Parton hasn't already tugged on your heartstrings in her new Netflix anthology series, her charitable work sure will.
If you didn't already know, Parton is largely behind the second biggest COVID-19 vaccine, Moderna. In April 2020, Parton donated $1 million to coronavirus research at Vanderbilt University. Seven painstaking months later, Moderna's preliminary report cited Dolly Parton as a major supporter. Parton was also listed as a supporter among other organizations, like the National Institute of Allergy and Infectious Diseases.
View this post on Instagram
And if helping to cure COVID-19 wasn't enough, during the early stages of the pandemic, Parton spent her evenings reading bedtime stories to children virtually in a series called, "Goodnight With Dolly."
Jolene has nothing on this country queen.
4. The Weeknd
The Weeknd is notorious for his mystery—the most recent mystery being his new look in the "Save Your Tears" music video.
But, while we speculated about the bandages he paraded at the MTV Video Music Awards, The Weeknd silently donated more than $2 million dollars to multiple not-for-profits.
He made various donations to organizations and causes, such as Global Aid in Lebanon in response to the explosion in Beirut on Aug. 4, the Know Your Rights Camp Legal Defense Initiative, and to Black Lives Matter, to name a few.
View this post on Instagram
Supporting the city he grew up in, The Weeknd also made sure to include a $500,000 donation to Scarborough hospitals for their COVID-19 relief efforts.
Sure, he's full of mystery, but The Weeknd proves – silently – that he's also full of compassion and generosity in the humblest of ways.
5. Rainn Wilson
Despite the power-hungry character Rainn Wilson portrays on The Office, he's anything but that.
Spending eight years playing the infamous, Dwight Shrute, Wilson used the star power garnered from his experience to co-found LIDE—a foundation centred around providing arts education to girls in Haiti.
And his work didn't stop there. In 2009, Wilson, along with editor and journalist, Shabnam Mogharabi, founded SoulPancake. Its mission? To create digital content that uplifts, inspires, and brings people together.
So far, SoulPancake has garnered over 200 million views—meaning, they've uplifted, inspired, and brought more than 200 million people together. How incredible is that?
What's just as incredible is that we're bringing SoulPancake founders, Rainn Wilson and Shabnam Mogharabi, to our next IGNITE Real Talks event on Jan. 27 at 7 p.m.
Learn about the art of gratitude, the importance of resiliency, and how to incorporate mindfulness into your life. You may even win some awesome prizes!
---
Secure your virtual seat to IGNITE's Real Talks with Rainn Wilson and Shabnam Mogharabi!
Follow IGNITE on Facebook, Instagram and Twitter for all things student life.