Timely updates on COVID-19, for students.
There's been a lot going on lately.
Chances are you've spent the couple weeks lounging in bed, stress-eating cereal, and wondering when the heck things are going to be "back to normal." Unfortunately, it's hard to say.
In these scary and uncertain times, IGNITE is here to support students more than ever. Just because campuses are closed, doesn't mean we aren't still looking out for you.
To alleviate the stress of COVID-19 and keep the Humber College and University of Guelph-Humber community informed, this page will be updated with timely news and facts that directly affect students like you.
Here's what you need to know:
This page is separated into categories:
Financial Support Updates
Financial Relief Options
Campus and Class Updates
Provincial and Federal Announcements
Additional Resources
1. Financial Updates
Prime Minister Justin Trudeau announces that the Canada Emergency Relief Benefit (CERB) will be extended for eight weeks
On June 16, Prime Minister Trudeau announced that people will have until the end of summer to continue claiming benefits in order to support those who may still need assistance during the country's gradual reopening.
Students are encouraged to create a CRA account beforehand to receive their funding.
Prime Minister Justin Trudeau announces new financial supports for students
On April 29, the House of Commons fast-tracked, passed, and revised the $9 billion suite aimed at aiding students with COVID-19 related support.
Highlights from the package include:
Introducing the Canada Emergency Student Benefit to provide grants up to $1,250/month between May to August
Those with a disability or those who are caregivers for another person/child may be eligible for a grant of up to $2,000/month between May-August compared to the originally proposed $1,750/month
Creating 76,000 student jobs in addition to the Canada Summer Jobs program
Implementing specific support for Indigenous students
Introducing grants between $1,000-$5,000 for students volunteering in the fight against COVID-19
Doubling the investment in Federal Student Grants for 2020-2021 school year
$75 million to increase supports for First Nations, Inuit, and Metis nations students
We continue to wait for confirmation on if international students can apply for the Emergency Student Benefit. Stay tuned for more information.
Prime Minister Justin Trudeau announces job support for youth between 15 and 30 years old
Prime Minister Justin Trudeau announced temporary changes to the Canada Summer Jobs program to help employers hire summer staff. The program will help create over 70,000 jobs for youth aged 15 to 30.
Young people will be able to search and apply for jobs through the Canadian Job Bank website and app.
Job placement could begin as early as May 11, 2020, and end as late as February 28, 2021.
Canadian Emergency Response Benefit (CERB) updates eligibility requirements
For students worried about their eligibility for CERB, hope is on the horizon. Prime Minister Justin Trudeau promised more Canadians, including students, will have alternate options for financial support.
In the meantime, all eligible students can learn more about the CERB eligibility requirements and apply online.
Are you an international student? You may also be eligible to apply for the CERB.
Ontario's $25 million pledge to support post-secondary students
To support students, the province of Ontario is distributing $25 million in additional funding to publicly-assisted colleges, universities and Indigenous Institutes.
The funding will address each institution's most pressing needs in the wake of the COVID-19 outbreak such as deep cleaning, purchasing medical supplies, or offering mental health supports.
Humber College announced it will be matching Ontario's $400,000 contribution for a total of $1.1 million to support students.
OSAP
The provincial government announced a 6-month, interest-free moratorium on OSAP loan repayments.
2. Financial Relief Options

IGNITE announces fee adjustments to compensate for the financial strain COVID-19 has put on students
IGNITE Board of Directors has approved a new fee change for the Fall 2020 semester. For Fall 2020, IGNITE is reducing Mandatory Fee prices and waiving optional fees for a total savings of $23.75
IGNITE commits $250,000 to the Humber College Support our Students (SOS) Fund
IGNITE is providing an additional $250,000 toward COVID-19 bursaries for domestic and international students through the Humber College COVID-19 Support our Students (SOS) Bursary Fund.
Humber College Advancement and Alumni established the new fund to assist students who are experiencing financial hardship due to the COVID-19 pandemic and are continuing their full-time studies in the Summer 2020 Semester.
The application can found be on MyHumber as COVID-19 Bursary.
IGNITE's Emergency Financial Relief Fund (EFRF)
IGNITE allocated $250,000 to support Humber and UofGH domestic and international students directly affected by COVID-19, and with the support of Humber and UofGH, over $1.2 million in financial aid was distributed to 2,300 students.
The application process for the Emergency Financial Relief Fund is now closed. Submitted applications will continue to be reviewed by Financial Aid staff.
We encourage you to review government financial aid opportunities on the Humber College and University of Guelph-Humber websites. Students can also continue to enquire about financial need assistance by contacting Financial Aid.
Humber last week announced a new COVID-19 Support our Students Fund to help support students studying in the Summer and Fall terms. More details regarding the application process will be released soon-stay tuned.
This fund was made possible with the support of Humber College and the University of Guelph-Humber.
Student loans
Worried about student loans?
The National Student Loans Service Centre (NSLSC) recently stated:
"To support student loan borrowers during the COVID-19 pandemic, the Government of Canada has announced its plan to pause the repayment of Canada Student Loans until September 30th, 2020, with no accrual of interest. Pending parliamentary approval, these measures will become effective March 30th, 2020. This will include pre-authorized debits."
Additional details can be found online.
Travel grants for Indigenous students
The Ontario Student Assistance Program (OSAP) has a travel grant available for Indigenous Students requiring financial aid to return home from post-secondary.
All applications must be received no later than 60 days before the end of your study period.
Visit the OSAP website for information on eligibility, requirements, and award amounts.
Employment Insurance (EI)
You need to demonstrate that:
You lost your job through no fault of your own
You're unable to work for medical reasons
Your regular weekly earnings from work have decreased by
You accumulated 600 insured hours* of work in the 52 weeks before the start of your claim or since the start of your last claim, whichever is shorter
Example: 600 hours are equivalent to 20 weeks of work at 30 hours a week
NOTE: If you became eligible for EI regular or sickness benefits on March 15, 2020, or later, your claim will be automatically processed through the Canada Emergency Response Benefit (CERB).
For other EI benefits, including maternity, parental, caregiving, fishing and work-sharing, you should also continue to apply. To apply, ask your employer for a Record of Employment (ROE).
Still confused? Please refer to this open-source document with resources and steps to situations surrounding job security, rent payments, and lay-offs in this difficult time.
3. Campus and Class Updates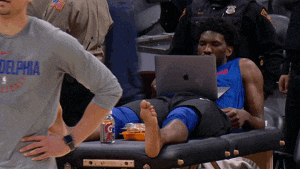 Beginning in July, limited in-person education and training may restart for students who were not able to graduate due to COVID-19 closures.
To ensure students' safe return to campus and in alignment with Ontario's phased reopening approach, Humber's COVID-19 Resuming On-campus Operations Steering Committee has been planning reopening for students unable to complete in-person requirements.
Humber and Guelph-Humber will run Fall 2020 courses online with limited in-person courses
Humber and Guelph-Humber have announced that Fall 2020 courses will follow a hybrid approach to abide by the growing concerns of the COVID-19 pandemic.
60 per cent of courses will be run online with limited courses requiring students to be on campus.
Students can find the method of delivery for Humber courses here and Guelph-Humber courses here.
Guelph-Humber to run Summer 2020 courses online
Last week, Guelph-Humber students were notified by email that face-to-face courses, including exams, for Summer 2020 will be offered in an alternate format delivery.
Summer 2020 place courses will only continue where Program Heads can determine whether students can secure work-at-home solutions.
The following placement courses originally scheduled for summer 2020 are now cancelled: FCSS 3120, FCSS 3130, FCSS 4120, FCSS 4130, JUST 2050, and JUST 3050.
Guelph-Humber has also decided to postpone its Spring 2020 convocation to the fall. More information will be provided soon.
Humber College to run Summer 2020 courses online
Due to growing concerns with COVID-19, Humber College announced Summer 2020 full-time and continuing education courses will be running online/remotely from May 19-August 14.
All June convocation ceremonies have been postponed to November 2020. Graduates will be mailed their credentials in June.
Humber College Student Services
At this time, the following campus services, including in-person programming, are closed for both North and Lakeshore:
Aboriginal Resource Centre
Accounting Centre
Advising & Career Services
Athletic Facilities
The BASE
Financial Aid
Food Services (Except for Residence at North and Lakeshore)
IGNITE
International Centre and Services
Information Technology Services (Drop-in only; all online services are available 24/7)
LGBTQ+ Centre
Libraries (Online services still available)
Math and Writing Centre
Test Centre
Residence
Student Wellness & Accessibility Centre
ALL Student events
For full details and exceptions on closures, please visit the Humber College Student Services Update page. These services are also available to UofGH students, in alternate formats.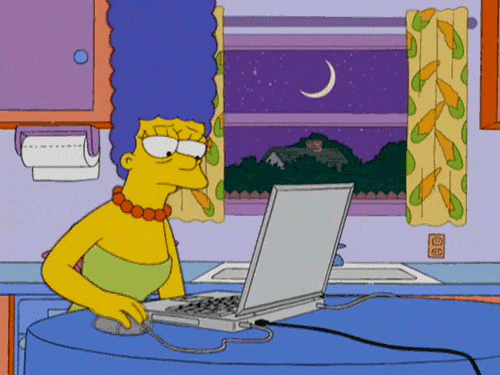 Reaching Guelph-Humber staff and faculty
The following UofGH departments are still available via email:
Retrieving items on campus
UofGH and Humber buildings are closed until further notice. Public Safety issued that the deadline to retrieve items on campus was Friday, March 27 at 5 p.m.
For more information email publicsafety@humber.ca or call 416-675-8500.
4. Provincial and Federal Announcements
Toronto to enter into Stage Three of Reopening
This means that nearly all businesses and public spaces will reopen with public health and workplace safety measures and restrictions in place.
Humber's Fall 2020 plan remains the same regarding the hybrid approach to learning.
Toronto City Council approves a new mandatory mask by-law to limit COVID-19 exposure
Effective July 7, masks/face coverings will be mandatory in enclosed publically-accessible places. This bylaw is set until the next council meeting which will happen around Sept. 30-Oct. 1.
Ontario's National State of Emergency has been extended until July 24
This includes the closure of all outdoor playgrounds, play structures, public swimming pools. The limit on social bubble gatherings has been increased to a maximum of 10 people.
Ontario Student Assistance Applications are now open for 2020-21 school year
To help reduce financial barriers to post-secondary education, the Ontario government is implementing a six-month deferral of OSAP loan payments from March 30-September 30, 2020 for borrowers in good standing.
Ontario takes strides to help trade and hospitality workers impacted by COVID-19 get back to work
Ontario is investing in Virtual Action Centre (VAC) an online counselling and training portal, to support laid off and unemployed hospitality workers. The VAC will help apprentices by providing grants to purchase trade-specific clothing, equipment while also forgiving previous loans.
The Ontario Tools Grant will provide $2.5 million in 2020-21 and $7.5 million in 2021-22 forward. The funding amounts will be distributed as follows:
$1,000 for those in motive power sector trades;
$600 for those in construction and industrial sector trades;
$400 for those in service sector trades.
To be eligible for the new grant, apprentices must have:
completed level 1 training on or after April 1, 2020;
an active registered training agreement; and
been registered as an apprentice for at least 12 months.
Canada has announced that international students can now enrol in online courses while abroad for Fall 2020
Students enrolled in online classes for Fall 2020 will still be eligible for a three-year Post-graduation Work Permit (PGWP) once they move back to Canada.
In order to qualify, international students will need to have completed at least eight-months at a designated learning institution.
Normally online classes do not count towards the PGWP but due to the COVID-19 travel restrictions, Canada has made the first substantial change to the permit rules.
Ontario Premier Doug Ford announces the biggest step towards reopening
Ontario has taken its biggest step toward reopening by allowing gardening centres, hardware stores and supply stores to reopen as well as any retail store with a street entrance. Some residential construction has also been given the green light to continue.
The opening of these businesses (effective as of May 11) has been the province's first significant step towards Ontario's reopening.
The province is preparing to unveil its three-step process to reopen Ontario.
International students working in essential services allowed additional hours
The federal government is removing the restriction that allows international students to work a maximum of 20 hours per week while classes are in session, provided they're working in an essential service like health care, critical infrastructure, or food supply.
Immigration, Refugees, and Citizenship Canada (IRCC) announced the temporary rule change, in place until August 31, 2020, for international students to help health-care facilities, other workplaces under pressure during the COVID-19 pandemic.
Toronto cancels all city events and permits until June 30
Mayor John Tory announced all major city events and permits will be cancelled until June 30, 2020. This includes the highly anticipated Pride Festival Weekend, which was set to take place from June 26-28.
5. Additional Resources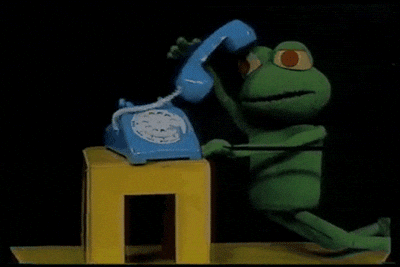 Support for parents and families
There is no income cap on this program. All parents are eligible if
you have a child who is:
Aged 0 to 12; eligible for $200
Aged 0 to 21 with special needs; eligible for $250
Eligibility is limited to parents whose children are enrolled in a school or attending a school-based child care centre that is fully closed due to a strike.
NOTE: This funding does not apply while schools are closed from March 14-May 4, 2020, as a precautionary measure due to COVID-19.
To apply you must meet all of the following requirements:
You live with a child who is under 18 years of age
You are primarily responsible for the care and upbringing of the child
You are a resident of Canada for tax purposes
You or your spouse or common-law partner must be any of
the following: a Canadian citizen a permanent resident, a protected person, a temporary resident who has lived in Canada for the previous 18 months, and who has a valid permit in the 19th month
Frequently Asked Questions (FAQs)
For any questions on COVID-19, including concerns for UofGH and Humber students, please visit the UofGH FAQ page.
Physical distancing isn't easy. If you're struggling, reach out to a friend, or try one of the following:
Good2Talk Helpline | 1-866-925-5454 or text GOOD2TALKON to 686868. Available 24/7
Therapy Assist Online | Which provides online and mobile tools https://www.taoconnect.org/
Stay calm, stay on track, and for the love of all things good,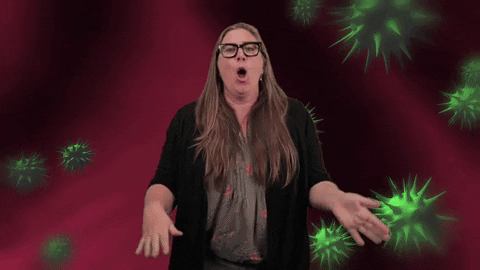 ---
Make the most of your time at home and check these ways to stay social while social distancing.
For news you can trust, here are 4 student-friendly sources for COVID-19 updates.
Follow IGNITE on Facebook, Instagram, and Twitter for all things student life.