While holiday parties and gingerbread cookies may be on your mind, we still have one more hurdle to cross before we can really start enjoying the season. You guessed it, exams.
Whether you'll be doing your exams in December or January, exam season brings on a whole lot of emotions and feelings that we all deal with differently. How we cope with exam season is important. So we decided to head out onto campus to ask students how they deal with exam season so that you have some first-hand advice from your classmates.
Here's what students had to say:
Serina – Media Studies, Guelph-Humber
"I like to do things that help de-stress. During my study breaks I'll watch my favourite show or FaceTime a friend. I always feel recharged after and ready to get back to studying. I think it's important to remember to take care of yourself during exam season and not just study but also look after your well-being."
Sam – Business Administration, North Campus
"Talk to your profs. If you're confused or don't know how to do something they'll help you. It's what they're there for. It's a lot easier to deal with exams when you understand the content and that's what our profs want for us anyways. Might as well use them when you need help."

Melena – Media Studies, Guelph-Humber
"Don't procrastinate! Make a study schedule and stick to it. Studying for exams is so much more manageable when you don't leave it for the last minute. You'll feel way less stressed and probably do a lot better on your exam too."
Steven – Computer Programming, North Campus
"Do some studying everyday and you'll be fine. Leave an hour each night just for studying, it will make it a lot easier for you and you won't feel stressed. It sucks leaving it for the day before. So just start early and do a bit each day."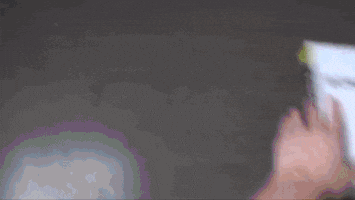 Sebastian – Marketing, North Campus
"It helps to work with people who are in the same program as you. I study with a group of classmates and that helps me feel less stressed and more prepared. Studying with friends makes it more fun anyways, and it's nice to know that we're there to just help each other out."
Kate – Theatre Arts Production, Lakeshore Campus
"So pretty much how my program works – it was kind of intense. The practical elements would cause us to be at school after hours building or sewing or painting something, and we'd all kind of work on our parts together while quizzing each other on theoretical aspects. Basically how we cope is sleeping as much as we can when not at school. It helps that I live in Scarborough because I got very good at passing out in the subway, so I'd have a 50 minute power nap every morning and evening."
Margarita – Bachelor of Commerce Accounting, Lakeshore Campus
"Go to the classes and do the review. Even when the classes are optional, most times when the teacher reviews material it'll be on the exam."
---
Need some exam survival tips? Check out these tips for surviving exams.
Keep up with IGNITE on Facebook and Twitter.
*These quotes have been edited for length and clarity