It's that time of year again.
The first snowfall is quickly approaching, which means you've got to make sure you're dressed for the colder weather! Buying winter clothes can sometimes be annoying, not to mention expensive. To help you out, we've come up with some advice for staying warm this winter, without breaking your student budget.
1. Check out thrift stores
Shopping at thrift stores is a great way to save money any time of the year, but it's especially great for the winter clothes which tend to be pricier. Find the nearest thrift store in your area and go check it out! You might be surprised at how much you can get for such low prices. Plus, you may find some cool vintage pieces you couldn't have found elsewhere.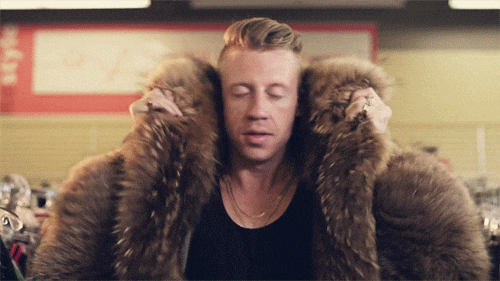 2. Visit factory outlet stores
Large factory outlet stores provide brand-name clothing for a much cheaper price. This means you can still get your favourite high quality products and save money at the same time. That's right! You can get those designer boots that you've had your eye on for a much cheaper price than in regular stores. This way you can save money to get everything you need, without compromising your preferred style.
3. Utilize hand-me-downs
Don't be afraid to embrace hand-me-downs from family and friends or online communities like VarageSale and SwapSity. If someone has outgrown an item, it doesn't mean there's anything wrong with it. Having clothing exchanges with friends is also a great way to get something new by giving something up at the same time.
4. Buy during opposite seasons
This is a great tip for those bigger and more expensive clothing items, like winter jackets and boots. When the seasons change, stores have to make room for the new season's apparel, meaning all the previous season's items are highly discounted. Don't miss out on these huge discounts!
5. Shop sales and internet discounts
If there's an item you want, chances are you can find a discount code for it online. Do some research prior to purchasing items to make sure you're covering your coupon bases. Also, if there's a specific item you really want, practice patience and keep an eye on it for when it goes on sale. Don't forget to shop around too! We all have our favourite stores and brands, but don't be afraid to check out other stores that carry less-expensive versions of the items and styles you're looking for.
We hope these tips make dressing for the cold weather a little easier on your wallet! But if you're feeling overwhelmed about finances, don't be shy to reach out and talk to someone. IGNITE has some resources that might help.