Got the vacation bug? You're not the only one.
With no assignments, exams, or lectures to worry about, summer is the perfect time for a vacation. But for many students, planning a vacation can be tricky because of debt and tight budgets. However, we think that no matter what your budget is there's a summer vacation out there for you. To help you out with your planning, we've put together different types of vacations to suit everyone's own financial needs.
Check out these wallet-friendly vacation ideas:
Camping at Sandbanks Provincial Park
Camping is one of the most budget-friendly vacations you can plan for your summer. If you want a one-stop spot that offers great campgrounds, a beach, nature trails, and quaint towns nearby then you have to check out Sandbanks Provincial Park. Just a 2.5-hour drive from Toronto, it's a convenient campsite that will instantly put you into vacation mode. Between the beautiful beach, picturesque towns, and diverse wildlife and nature around you you'll want to visit this site more than once this summer. Want to check out other options? Take a look at the many camping grounds you can stay at on the Parks Ontario site.

Fly out to a tropical island
Sure, tanning in your backyard is nice and all but it just doesn't beat lounging under a straw hut on a white sandy beach. During the summer months, you can find some serious deals for all-inclusive resorts. Popular all-inclusive destinations such as Cuba, Dominican Republic, and Mexico become available for a fraction of their winter prices. To get the best deal, check out student travel sites such as StudentUniverse and STA Travel.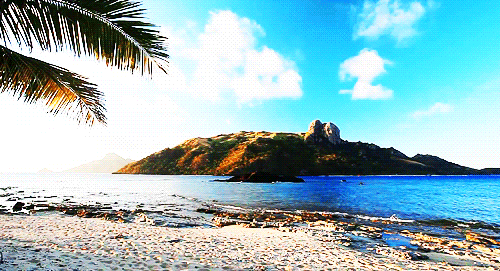 Spend a night in Niagara Falls
You probably rolled your eyes when you read "Niagara Falls" but it's seriously a great option for students who are looking for a budget-friendly vacation with friends. Niagara Falls has something for everyone, which is why it's such a great place to spend a night or two. Between winery hopping, water parks, nature trails, outdoor activities, carnival rides, museums, farmer markets, and a lively nightlife there are endless things to do and see. The great thing about Niagara Falls is that you can easily morph it into a budget-friendly trip.
Instead of staying in a hotel, check out bed and breakfasts right outside the Falls for a cozier and cheaper vacation. If you've got a really tight budget to work with, there a number of things you can do for free such as watching the Falls, strolling through nature trails, or visiting the Botanical Gardens. For more ideas check out this list of all the free things you can do in Niagara Falls.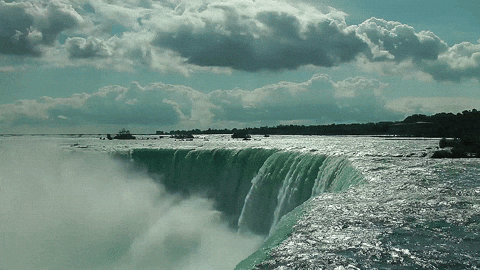 Cottage getaway
Cottage getaways are the perfect cure for that midsummer slump. An added bonus is that it's a very affordable mini vacation. Get a large group of friends together to split the total cost of the house, then make a budget for groceries that everyone feels comfortable with. The trick to getting an affordable cottage is avoiding certain weekends, such as long weekends, and to stay out of pricier areas such as Muskoka. Make sure you book way in advance since cottage rentals tend to get booked early on! For cottage rental sites, check out Cottages in Canada, Cottage Rental, Airbnb, and VRBO.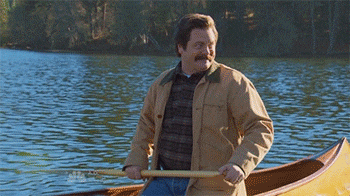 Take in the views on a road trip
We live in a beautiful country and the best time to take in the Canadian landscape is during the summer. There's no better way to do this is than through a road trip. Not only do you get to see so much of the cities and towns you drive through, but it's a more affordable way to travel than flying. To cut costs, make a food budget and bring snacks and food that don't spoil. Skip the high costs of hotels and stay in a bed and breakfast or find a cheap Airbnb for the night. If you need some road trip ideas, check out this article on 10 instagrammable road trips from Toronto.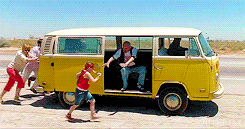 _________________________________________________________________________
Need some more tips? Check out Summer travel on a budget.
Graduating this summer? Here 6 places you should visit after graduation.