The weather outside is frightful…ly delightful!
Even if the first couple of weeks of your summer consisted of sleeping in and catching up on some much-needed rest, now it's impossible to stay inside.
We all know summers in Toronto are far too short, so we've come up with a list of the best ways you can take advantage of them. Of course, the easy option is to go to the beach, but there many other exciting places for you to check out. Here are the best outdoor spots to spend your time this summer in the GTA.
If you are looking for a nice family day out, then Chinguacousy Park is perfect for you. There are plenty of leisurely opportunities and access to tremendous sporting facilities. There are many sporting options, plus mini-put, garden strolls, a petting zoo and barn, splash pads, and children's playgrounds. It's not only a great family location but awesome for a fun date as well. The park can be found in Brampton, so it's the perfect place to go if you want to escape the big city vibe of Toronto.
If you're like me, you love sports. Whether it's watching the Jays at the Rogers Centre Sky Dome, TFC dominate at BMO Field, or cheer on the newly formed Toronto Wolfpack at Lamport Stadium, you are bound to have a fun day out. This option can be a bit more pricey, but if you plan in advance you can score some sweet deals! Nosebleed tickets for the Jays are pretty cheap.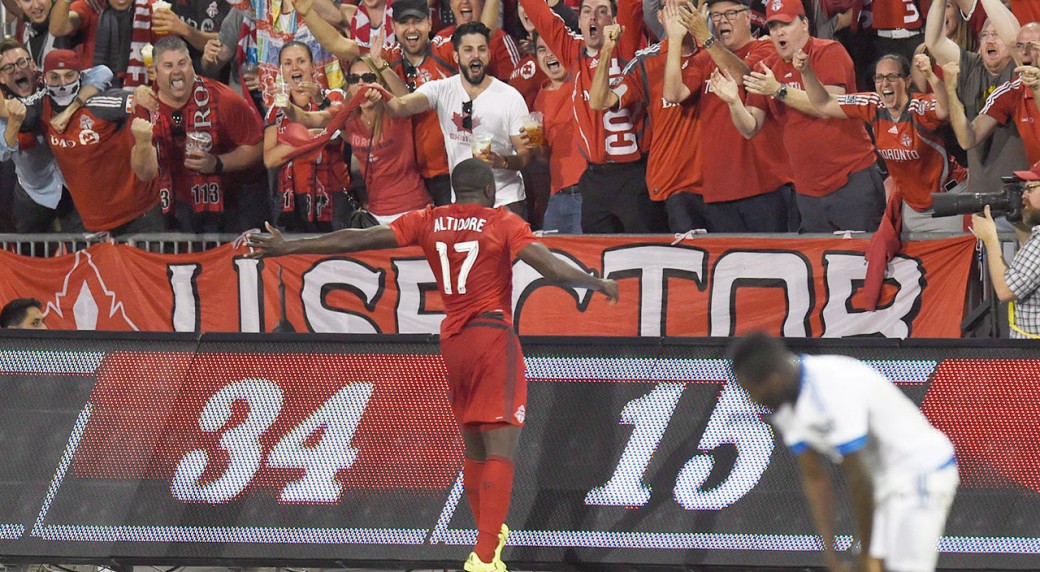 If you haven't heard of Evergreen Brick Works, you should check it out. The community environmental centre inspires visitors to enjoy a more sustainable lifestyle. You can check out the centre's farmers market and garden market, or even look for some upcoming events!
The Pride Festival in Toronto is one of the biggest in the world. People from all sexualities are welcome at the festival and it is a ton of fun! Check out the dates online, and look for the events taking place. Aside from the actual parade, there are seminars and street fair to take part in as well!
Like many things on this list, Caribana is a celebration of culture. The festival, officially called the Toronto Caribbean Carnival, showcases the traditions of the Caribbean. Originally started by Trinidad and Tobago settlers, it is now billed as North America's largest street festival, with around 1.3 million people in attendance each year. Drake is holding his 7th OVO Fest during Caribana, so you certainly won't want to miss the celebrations.
The Distillery District, at the East end of the city, has a rustic atmosphere. The location is great at any time of the year, but during the summer season the patios and outside vendors are especially enticing. Like many of the other locations, the Distillery District is for a day out with the family or a date. See what vendors are available on the website, and check out the calendar to see what events are happening!
Queen St. West is the perfect location for any foodies out there. The street has a wide range of restaurants from different cultures, and you can find some cool cafes and secret desert shops as well. If you're not looking for food, there are plenty of cool fashion stores. The street is accessible by TTC, but I suggest taking a day to just walk down the street and find the locations on your own!
Kensington Market is another location that perfectly showcases the diversity of Ontario's capital city. As of 2006, it is a National Historic Site of Canada. The range of cultures in this part of Toronto makes this the perfect place to spend the day shopping, eating, or just embracing different cultures. There are lots of festivals and events to looks out for too, check out the calendar.
If none of these options grab you, don't worry, Toronto will have something for you. Plan a day to go out and walk. I can guarantee you will walk into something you find interesting.
If you're still not inspired to explore Canada's concrete jungle, check out this amazing video from Tourism Toronto:
See you back at Humber & Guelph-Humber for the 2017-2018 academic year!