See ya, wouldn't wanna be ya!
As the end of the school year approaches, many students are preparing to finish their final semester at Humber and Guelph-Humber. As these soon-to-be graduates finish their last projects, we wanted to know if they had any advice for students still pushing their way through school.
Check out the advice that these graduating students have to offer: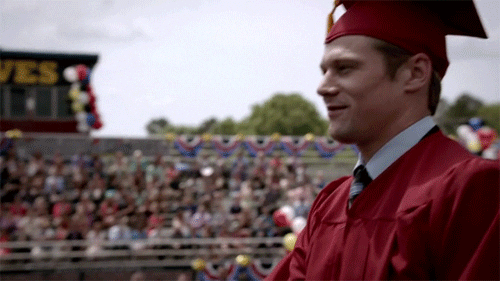 Jamal, Police Foundations, North Campus
"Stick to it, you may not like your program in the beginning but as you go through it, if it's something you're very interested in, you'll definitely like it."
Pei Hong, Business Management Financial, North Campus
"What you need to do is work hard. Ask questions, engage in activities and assignments."
Elias, Business, Guelph-Humber
"Always focus, especially in your earlier years. As the semesters go by, you can focus on an area of specialization, which makes it easier for you to enjoy learning."
Marcia, Business Administration, North Campus
"Time management, do your homework, do your assignments and get started early. Don't leave it till the last minute!"
Zoya, Civil Engineering Technologies, North Campus
"Time management is everything, especially when it comes down to the last semester and everything is just coming down on you."
Daniel, Business, Guelph-Humber
"Get involved in your school in every way possible. Join your student union, participate in elections, and go to all the events you possibly can."
James, Computer Programming, North Campus
"Don't let yourself get behind on coursework, cause you're constantly going to be playing catch-up."
Sam, Computer Programming, North Campus
"Try to live a balanced life, so try not to overwhelm yourself with school work, maybe go to the gym or visit your family so you're not overwhelmed."
Emma, Bachelor of Paralegal Studies, Lakeshore Campus
"Make sure you work hard to get your placement and do well in your placement. Work hard for your grades, cause my grades got me the job. Some people say grades don't matter, but they do."
Alexis, Bachelor of Human Resources, Lakeshore Campus
"Get experience working in your field of study, for whatever length of time your program is, because it will be easier getting a job!"
Charles, Public Relations Post-Graduate, Lakeshore Campus
"Not to get too busy. Make time with friends."
Kaitlynn, Public Relations Post-Graduate, Lakeshore Campus
"Do a post-grad. After undergrad I didn't feel prepared to go into the workforce, but after this program I feel ready and prepared. "
Linda, Public Relations Post-Graduate, Lakeshore Campus
"Volunteer and get active. Go to all the events that the school has and use all your resources, and it will help you a lot."
Jean-Pierre, Graphic Design, Lakeshore Campus
"Don't let school be your only learning ground. Go out and experience Toronto, talk to people, make new friends and connections."
---
What great advice from our new graduates! For those of you that are not quite finished your programs, make sure you take advantage of your time left in school, by gaining lots of field experience. Check out our article on how to find an internship in your field so that acquiring a job after graduation won't be so difficult.
Congratulations to all the 2017 graduates! Don't forget to conclude your journey at Humber or Guelph-Humber with a spectacular grad photo. Check out our list of do's and don'ts of taking a great photo.
Wishing all new graduates the best in their future success!