Is this what they call "adulting"?
Put the paper plates and plastic forks away; it's time to get real.
Whether you're hosting a dinner for the holidays or organizing a chill get-together with friends, you have to be prepared.
Luckily, IGNITE is here to help. Here's how to host a dinner party like a real, actual adult:
Practice invitation etiquette
Start texting and calling up your guests at least a week in advance to ensure they have time to plan out their schedules. If you're planning your dinner party during the holiday season—between November and January—you may want to extend this lead time to a month, as it can be a busy time for everyone.
Guests will often offer to contribute to the meal. If they do, ask them to bring a dessert or a small dish. You don't want them bringing a full meal (unless you've specified it's a potluck); but it always helps to have dessert already covered.
Also, remember to ask about dietary restrictions or allergies. You don't want to spend time making an extravagant meal that your guests can't enjoy.
Plan your meal
If you don't know how to cook, here's your chance to learn!
If it's your first time cooking a meal for others, keep it simple. Try searching keywords like "beginner" and "easy" when finding recipes to prepare. And, you're in luck: IGNITE has some simple recipes inspired by your favourite restaurants to get you started on your search.
Don't worry if the food isn't perfect; true friends will still love you even if your entrée is a bit burnt.
Provide snacks
To kill some time while you're prepping your meal, lay out an array of light snacks for your guests to eat as they arrive.
A great way to incorporate snacks onto one cohesive plate is a charcuterie board. A charcuterie board usually consists of decoratively plated cured meat, cheeses, nuts, olives, fruits and crackers. Check out creator Maggie Johnson (@magsmeals) on TikTok for some beautiful charcuterie plates to use as inspiration.
Tidy up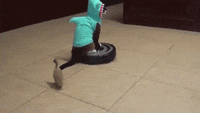 Sweep the floors, wipe the windows and tidy up the cabinets.
You'll be doing a lot of food prepping on the day of—so we advise you start cleaning a few days in advance!
Set the mood
Music is a great way to set the ambiance and environment you want your dinner party to reflect.
For example, if you want a more sophisticated and classy dinner, jazz or classical playlists should do the trick. Or, if you want a more laid-back feel, an early 2000s throwback hits playlist makes a great conversation starter.
And feel free to decorate too! Whether you want to pick up a holiday themed tablecloth or light some candles, decorations can help a lot with setting the mood.
Clean up the aftermath
Congratulations! You've just hosted a dinner party like a real, actual adult! Now all that's left is to clean up.
In many cases, your friends will offer to help with this (which is great because more hands make less work!) Plus, cleaning is a great time for you and your guests to reflect on the night and think about how you can improve your dinner party next time around.
Don't worry if your first dinner party doesn't go as planned—real, actual adulthood is a long journey; so you'll have many chances to redeem yourself. And, thanks to these tips, you have everything you need to conquer grown-up dinner parties!
---

Jazz up your dinner table with IGNITE's guide to making a gourmet meal on a student budget!
Follow IGNITE on Facebook, Instagram and Twitter for all things student life.