Time to be a DIY queen.
Halloween costumes can be a lot of fun, but also pricey. As a student, Halloween can be one of the most exciting times of the year. Between parties, events, and creative costumes, it's the perfect time to let loose and have fun after midterm stress. The challenge of it is, how do you wear something fun and different, on a budget? Well, we're here to help you out.
Check out these 9 great ideas for costumes that don't break the bank:
1. Ghost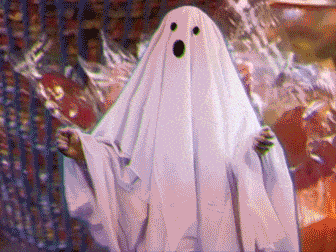 I get it, most people have heard of this one—but why not play around with it a bit? Add some things over the sheet. For instance, you could be a Hawaiian ghost. Wear a lei and throw some sunglasses on over your eyes, people will for sure get a kick out of it.
2. Damian from Mean Girls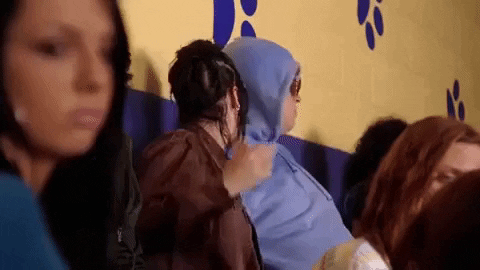 "She doesn't even go here."
This one is super easy. Take on this modern classic with a blue hoodie and some sunglasses.
3. Festival Goer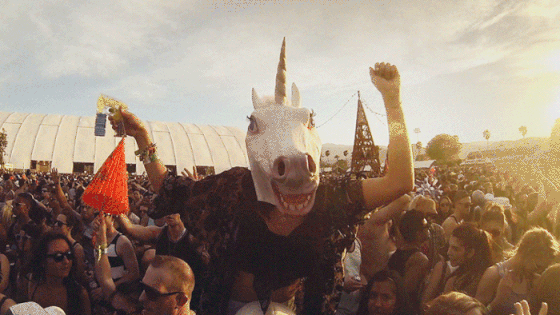 There's a lot of freedom with this one. You can throw on a baggy band tee, slather some glitter on your face, and you're good to go. Or, you can throw on an animal head and pair it with some boho clothes—it's your call. You've got this!
4. Party Animals
Grab your friends, some animal ears, your coolest outfit, and there you have it—party animals.
5. Blair Waldorf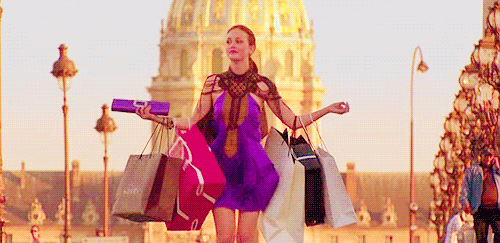 Throw on your Upper East End style outfit, hold some shopping bags, and that's it.
Xoxo, Gossip Girl.
6. Grandparents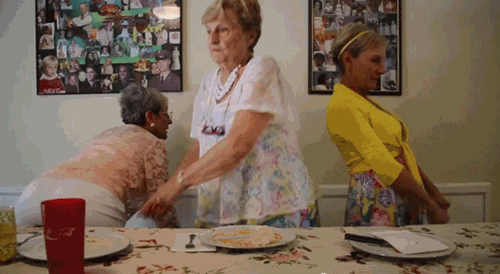 Head to your local thrift store or grandma's closet. Grab some elderly-style clothing, and you're all set. If you wanna take it a step further, pick up some grey hair coloured spray paint from the costume store. You can also pick up some grey face powder and lightly brush that over your face to make you look aged.
7. Dog Filter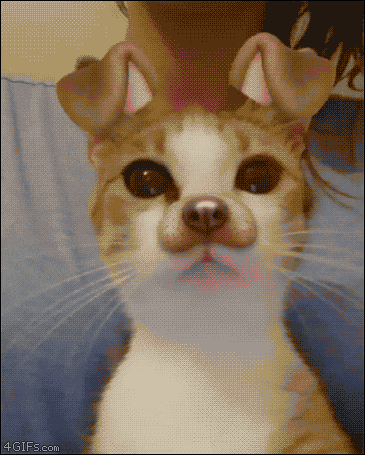 Print out a copy of the Snapchat dog filter, glue it to a popsicle stick, and hold it up to your face whenever you want. You could also grab a pair of dog ears at the dollar store.
8. Lizzie McGuire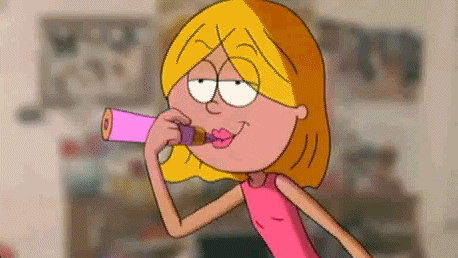 Throw on a pink tank, some blue jeans, and you're set. If you want to add a bit more to it, wear your hair half up half down with two fuzzy pigtails, along with a jean jacket.
9. Salmon Sushi Roll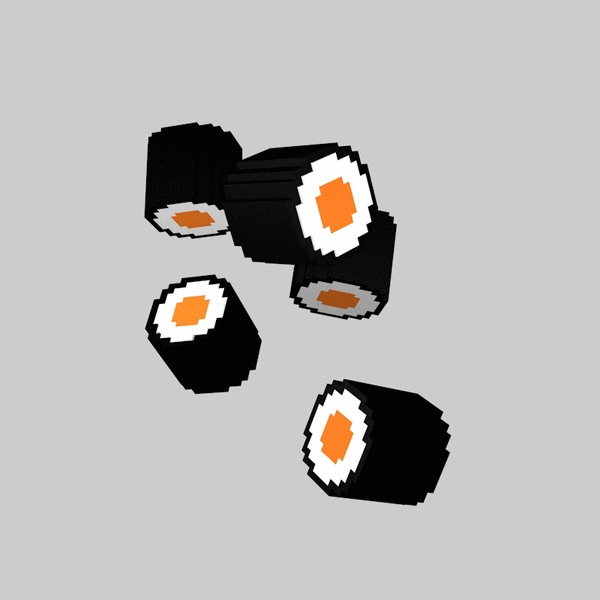 Wear a long baggy white t-shirt. Grab a pink or coral pillow, and paint some white stripes across it. Place the pillow on you vertically, and tie a black garbage bag (seaweed) around you.
Happy Halloween!
---
Share your DIY costumes with us on Facebook, Instagram, Twitter, or Snapchat. Better yet, come to the IGNITE Halloween party in your costume on Wednesday, October 31st, at the Universal Event Space (6250 Highway 7, Vaughan, ON). Grab your ticket now!
More questions? Stop by the IGNITE office at North in KX202, and the K building at Lakeshore.