Sometimes, it's easy to go with the flow of your schedule and not venture to new places. But it's time to break out of your shell and see what's in store at the North and Lakeshore campuses! Here are seven places and services on campus you might not have known existed.
Ackee Tree (North)
Hidden around the corner of the IGNITE offices is the best place for Jamaican patties on campus! Not only can you get chicken, beef or vegetarian patties, but they also do them stuffed! Choose from various toppings and sauces, all crammed into soft coco bread for your next lunch!
Idea Lab (Lakeshore/North)
Have you always wanted to start a podcast? Or want to try out a 3D printer? Then book a room at the Idea Lab! These spaces include video studios, audio studios, 3D printers, sewing machines, as well as laser and vinyl cutters.
The lab is located on the third floor of the LRC on the North campus (LRC3081) and on the third floor of the G building at Lakeshore. Check the schedule online and book a space anytime Monday to Friday, 9 a.m.- 4 p.m.
Writing and Math Centre (Lakeshore/North)
Sometimes getting a little extra help outside the classroom can be incredibly helpful. Offered at both North and Lakeshore campuses, are accessible online and in-person sessions to support you with your classes. So book an appointment online today!
IGNITE Soup Bar (Lakeshore/North)
With food prices at an all-time high, on-campus eating can get expensive. So make sure to check out the soup bar fridges at the North (IGNITE Student Centre, KX202) and Lakeshore campus (L Commons 2nd Floor, next to the elevators ) where you can pick up a FREE container of soup for your next meal!
GH Cafe (North/Guelph-Humber)
Shhhh, don't tell anyone but the GH Cafe sells the cheapest "Starbucks" drinks on campus. They also have a great variety of breakfast and lunch options, snacks, and freshly baked goods!
The Humber Room (North)
Want a restaurant experience without going too far? Try a three-course meal at the Humber Room! Book a reservation at the Humber Room to try food from students studying to become chefs. In addition, you'll be provided dining room services by students studying in the hospitality program.
Humber galleries (Lakeshore and North)
Located at the Lakeshore and North campus are some fantastic art galleries showcasing local art including paintings, drawings, sculptors, videos and more! Make sure to visit the website to see what exhibitions are open.
Explore and find them all!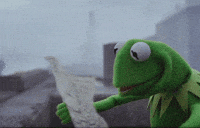 Now, your campus journey just got better! Make sure to try these places and services, but keep it low-key. If everyone knows about them, they won't be a secret for long!
---
Commute to school? Here's how to make that time productive.
Follow IGNITE on Facebook, Instagram and Twitter for all things student life.