So you want to get involved, eh?
Being a student has its ups and downs. After a long day of lectures, readings, and TTC troubles, getting involved may feel like the last thing on your mind. It can seem like too much commitment or a waste of time, but student life is much more than what you learn in class. Getting involved on campus is the perfect way to beat those semester woes and make great connections.
Here are 7 fantastic ways to get involved at Humber College and University of Guelph-Humber:
1. Hopscotch the globe and study abroad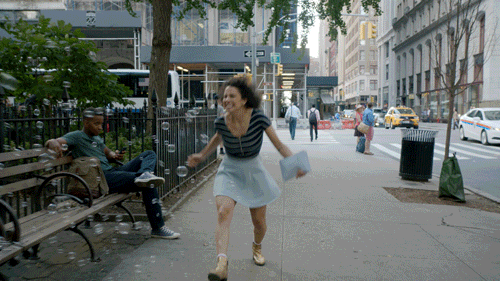 Sure, you could study from the comfort of home, but why not go global? As a Humber College and UofGH student, you have access to endless opportunities abroad. Whether you're looking for a semester in Sydney or a co-op in Cambodia, there is so much to gain from an experience overseas.
UofGH students have access to exciting Study Abroad trips that can be translated into elective courses. Trips take place in May and run from 10-14 days long! If you're looking to take your travel plans a step further, UofGH offers semester-long exchanges at partner schools in Germany and Ireland.
For Humber students, 2-4 week summer programs are available to earn academic credits. Potential destinations include New Zealand, India, France, Australia, Iceland, Japan, South Africa, Brazil, and so many more! Application deadlines are coming up fast so do your research early!
2. Volunteer your heart out
Ah yes, the humbling volunteer experience. There is nothing quite like it. Making money is fun and all, but that warm, fuzzy feeling you get after volunteering just cannot compare. It's also a great way to network with students in and outside of your program. And who doesn't want more friends?
There are plenty of resources to find volunteer opportunities. Your best bet is to check your student email frequently for updates from your career coordinator.
You can also check out these fantastic groups on campus for more ways to get involved: LGBTQ Resource Centre, Aboriginal Resource Centre, Student Leadership Academy, Peer Tutoring, and more!
3. Craft the perfect Co-Curricular Record (CCR)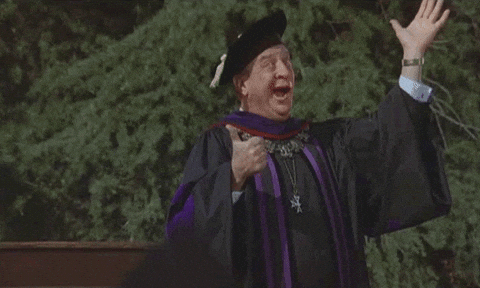 Chances are you've heard of a Co-Curricular Record or CCR. If you're new to campus (or have been living under a rock), consider it as a formal record of your contributions and skill developments outside of class. Think societies, volunteer programs, student union positions, and clubs! Humber or UofGH students are encouraged to gain CCR experience. They are recognized at colleges, universities, and workplaces around the world, so they are the perfect way to highlight you and all you do!
Check out the Humber and GH CCR websites for all your burning questions.
Pro Tip: You can't add experiences from previous years so get started early!
4. Try out a fitness class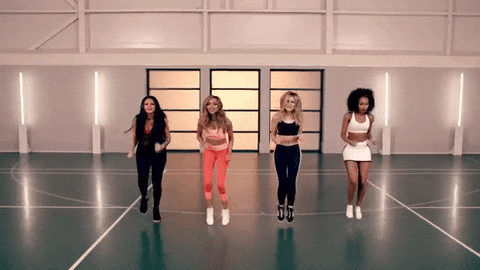 If you haven't set foot in the campus gym yet, let this be your motivation. Even if you're not a fan of the whole cardio or weightlifting thing, fitness classes are a great way to get involved, get fit, and have fun! With multiple classes daily running from 7 a.m till 8 p.m., you're sure to find your perfect fit.
For all the fun of varsity sports without the commitment check out the North and Lakeshore schedule.
5. Find the on-campus job of your dreams
What's better than making money? Making money from the comfort of campus, of course. Not only is working on campus more convenient (I mean, you're already here anyway), it's a great networking opportunity, and a chance to develop all the employable skills. Love people? Why not be a campus tour guide. Book fanatic? The Humber Library is your spot.
Here are some other potential employers:
LinX
International Centre
Humber Athletics
Student Wellness & Accessibility Centre
Humber Arboretum
And more!
For full listings check out GHWorks, Humber Career center, or your program's career coordinator to help make the job hunt a little easier. For most positions, hiring happens in August/September. Keeping a copy of your resume handy will ensure you're ready for any openings.
Check out our 6 ways to boost employability to nail that position.
6. Check out a focus group or be a research participant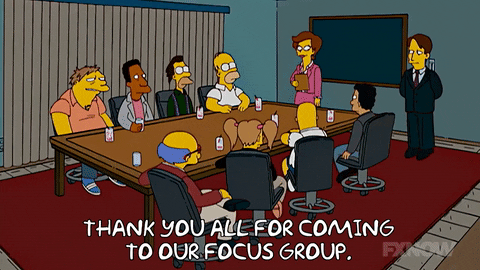 So maybe you're more than happy with your off-campus job, or perhaps you just don't want to commit to extra hours on campus. However, here's a fun one for you—why not volunteer your time as a research participant.
UofGH students can participate in a number of studies from the Psychology Department. Check out the research studies page for full details. Did I mention you get paid in gift cards for each study you participate in? Sounds like a pretty sweet deal.
And for those who want to be pioneers of change, we've got you covered. Accessibility focus groups will be held in October and November at both campuses for students. These short sessions invite students to come out and learn more about disability barriers and making campus life an easier experience for everyone. All are welcome!
7. Attend campus events
Finally, campus events are a great way to learn more about your school community and get involved. With so many students (and campuses) it can be hard to keep track of what's going on.
Keep your eyes peeled for posters, social media posts, and emails in your student inbox highlighting upcoming events.
---
Looking to join a club? Check out the full club's list.
Keep up-to-date with IGNITE on Facebook, Twitter, Instagram and Snapchat.