New year, new you.
It's official — we've made it to another year! The fireworks have ended and all that's left is that nagging voice reminding us to actually stick to our goals this year. This year will be different, right?
Admit it, you've fallen off track on a resolution before (it's okay, we all have). And while it's comforting to know we're all in the same boat, there's something satisfying about following through with a goal and seeing results.
So whether your motivation is running wild or you're starting to question this whole resolution thing, don't fret! Here are 6 ways to (actually) keep your New Year's resolutions in 2018: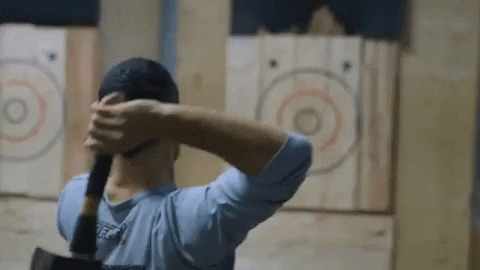 1. Be SMART about it
Turns out your teachers in high school were right — a good goal is a S.M.A.R.T goal! Forgot what that means? Let's break it down:
Specific | What exactly do you want to achieve? Is it flossing more? Meditating once a day? Losing 10 pounds? Whatever it is, identify your goal and be precise. For example: Instead of saying "I want to save money" say "I will save money by only buying coffee twice a week instead of every day."
Measurable | How are you going to measure your progress? Whether it be using a calendar, journal, or checklist, identify your route to success and make sure it's something you can stick with!
Achievable | Before you devote your time and money to reaching your goal make sure to ask yourself, "Is this realistic for me?" For example: Say you want to lose 50 pounds by February, although that sounds ideal, it's probably not realistic. Be real with yourself and set an attainable goal so you're not left disappointed if things don't live up to your expectations.
Relevant | After asking yourself if it's possible, consider why you want to achieve this goal? Will it make you happier? Wealthier? Stronger? Consider if it's the right decision and don't be afraid to make a pros and cons list.
Timed | Anyone can set a goal, but if you don't give yourself a proper time-frame chances are you will fall off track. Make a plan of incremental goals you want to reach to keep yourself on a roll. Mini-deadlines will create urgency which will keep your motivation high.
Photo by Anna Vander Stel on Unsplash
2. Tell someone
If you make a goal, don't just keep it to yourself! Just like any piece of good news, it shouldn't be kept a secret. To keep yourself in check, tell a friend or family member to have them check in with you about your goal regularly.
Better yet, set a goal with a friend so you can both motivate each other to reach your goal! This way you can be held accountable for your actions as you work towards reaching your goals.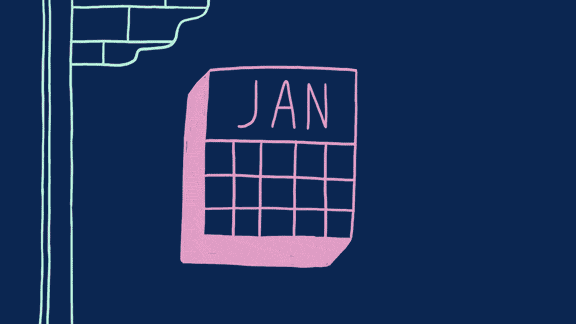 3. Don't find the time, make it!
How many times have you said to yourself you don't have time for something? Nobody has the time, we make it. If you really want something to happen, you'll make it happen. Don't expect the opportunities to fall at your feet, you have to work for them! Aside from obligations, we choose how to spend our time in the day. Treat your resolutions like important appointments or a job. You wouldn't cancel your doctor appointment or just not show up for work, would you? So why cancel on the gym, your job search, improving your grades, or a better habit?
4. Positive reminders
The journey to reaching our goals can be long, winding, and sometimes a little foggy. Keep your motivation alive by leaving friendly reminders about why you started. Whether it be a note on your mirror, dashboard, or phone, having something to keep your fire burning even when you're in a slump can make all the difference. Maybe you're having a bad day and would rather give into that bag of chips than a salad, but in the long run, you'll be happier if you don't give into the temptation.
5. Don't give up when you slip up
Let's get one thing straight here. It's not a matter if you'll slip up it's when. And it happens to everyone! You just have to pick yourself up and keep going. Reaching your goals isn't a race with anyone else, but rather a journey for you and yourself. Don't be discouraged if it seems like everyone is miles (kilometres?) ahead of you. Failure is inevitable and it will only will make you stronger if you fight through it.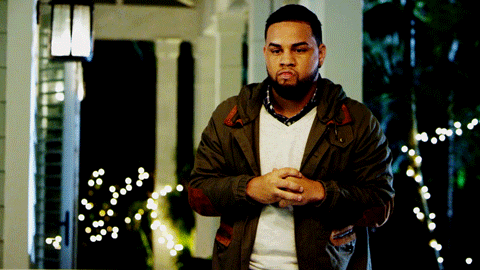 6. Be Patient
Lastly, don't expect to become a new person after week one. Results take time and sometimes when it feels like you've come so far and gained nothing, it's all the more reason to keep going.
_____________________________________________________________________
What is your New Year's resolution? Let us know on Twitter, Instagram, Facebook, and Snapchat.
It's a new year and that means new events! Keep up to date on all things IGNITE on our Events Page.