Because being a student is more than just studying.
The job hunt is a struggle, especially for students. Between extracurricular activities, assignments, and trying to squeeze in a good night's sleep, post-secondary is definitely overwhelming at times. With the summer coming up you're likely on the hunt for job opportunities — and school is the perfect place to start. After all, you're not just paying for tuition. There are endless opportunities, talents, and experiences you can gain on campus. You just have to go for it.
Why not boost your skills and apply for the best job on campus at IGNITE? Visit the IGNITE Job Fair on Monday, April 2nd at Guelph-Humber, Tuesday, April 3rd at Lakeshore, and Wednesday, April 4th at North.
In the meantime, here are 6 ways to enhance your employability and get that dream job!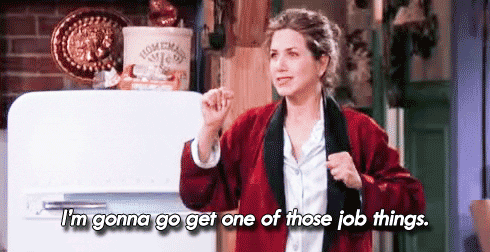 1. Plan your CV around the job you're looking for
Your resume will be your best friend. But before you jump ahead and list all of your amazing qualities, take a second to think of what exactly you want your employer to think of you. Are you applying to a construction company or an internship at a social media agency? Wherever you apply, be sure to tailor your skills to your objective.
For example: If you have past experience working at a clothing store, try emphasizing your customer-service skills if you want to work another retail job. But if you're aiming for an administration position, highlight your ability to process payments and handle stock control. Choose your words wisely, and watch for spelling and grammar!
For a stand-out resume that's sure to impress check out our 7 resume tips.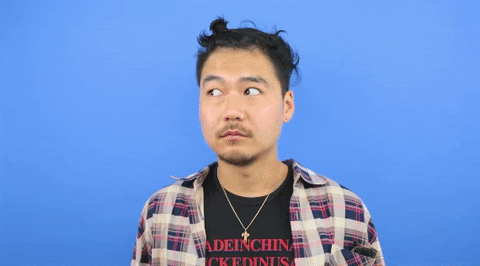 2. Improve your online reputation
2 in 3 Canadians are on social media according to Maclean's. With more users online, many employers are pre-screening applicants before even considering them for an interview. That's why it's important to make sure you filter what you upload. Of course, employers know students like to party, but it doesn't need to be the first thing they see when searching you online.
On the other hand, social media can be a perfect space to showcase your best side. Whether you draw, make music, or code, don't be afraid to show off your talents online to give you an edge. Don't abuse social media, let it help you stand out.
3. Learn a new language
We all know someone who seems to be a master of languages. Maybe they spent a summer in Italy or a semester in Japan. Sure, they gained a wealth of cultural experience, but did you know they also have a better chance in the job market?
Studies indicate bilingual candidates have a higher chance of getting a job than those who are not bilingual, especially for multinational companies. Think you don't have time? Try apps like Duolingo or Mindsnacks and learn languages on the bus, between classes, or right before bed. It doesn't have to take up too much of your time, a little practice each day adds up to big changes over time.
And don't forget the language of computers. More and more companies are looking for candidates with knowledge of HTML, CSS, and JavaScript, so getting your coding on can really give yourself an advantage.

4. Stay up-to-date
With constant changes in technology, it's no secret that industries are quickly revamping. This can make it tricky to keep up-to-date with everything. What was popular just 15 years ago is completely different today. Do yourself a favour and make an effort to stay informed on new software and keep yourself tech-savvy by reading news, watching YouTube videos, and getting as much experience as you can!

5. Keep a portfolio of your best work
This one goes hand-in-hand with freshening up your social media. Whether it's your best videos, photography, business plans, or design proposal, having a portfolio gives potential employers more than just a resume to look at during the hiring process.
According to Forbes, nearly 60% of hiring managers view personal websites as the best personal branding tool, yet less than 7% of candidates actually have one.
Portfolios are especially important if you're looking for a job in tech, computers, communications, arts, or social media, so if you have the time, make an effort to put one together! Creating a portfolio doesn't have to be hard either. Use sites like Wix, Squarespace, and WordPress to create beautiful web pages at a minimal cost. No coding required!
6. Travel
We all want to travel. And whether your dream destination is Bali or Barcelona, you'll have so much to gain from spending time abroad. Not only does travelling give you a better understanding of the world around you, it also demonstrates to future employers that you're someone who's willing to get out of your comfort zone and take on new challenges.
If you're worried about cost, don't fret! There are many budget-friendly opportunities to work, volunteer, and travel abroad that are worth checking out. For example, you can get your entire trip funded by your hosts in exchange for working on a farm through WWOOF. It's as easy as creating a profile and connecting with hosts.
_____________________________________________________________
Once all the hard work pays off, check out our tips to nail a job interview.
Looking for the best job on campus? Show off your employability skills at IGNITE's upcoming job fair at Guelph-Humber on April 2nd, Lakeshore on April 3, and North on April 4th.